« Sunday Morning Open Thread
|
Main
|
About Those "Massive Vote Fraud" Allegations »
November 11, 2012
Sunday Morning Book Thread 11-11-2012: Progressive Revolutionary Progress [OregonMuse]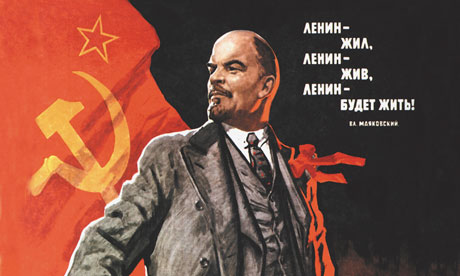 Translation: "Omelettes! I got your omelettes right here!"
Good morning, comrades.

OregonMuse Joins the Communist Party
Yes, it's true.
After Tuesday's shocking and disappointing results, I decided I'd had enough. Enough of the crappy leadership, enough of the faux conservative, sub-optimal (heh) candidates, and above all, enough of the continual losing, where every defeat is costly and every victory inconsequential.
Away with all that!
I now say, if you can't beat 'em, join 'em. So I did. I'm now a out-and-proud (heh) member of the progressive left, and I fart in your general direction, you slack-jawed yokels.
So, what do I read now?
Well, first, I want my free stuff from the government. This is what being on the progressive left is all about, that is, government getting progressively more and more expansionistic and aggressive with tax dollars, and all that plunder has to get spent somewhere, so why not on me? I've found this guy, Matthew Lesko, who has written a large number of books on how you can play the 'gimme' game, notably Getting Yours: The Complete Guide to Government Money, so I think I'm going to just help myself. After all, it's not your money, it's the government's. They're just letting you hold on to it for a little while until they figure out what they need it for.
So gimme my free stuff, bitches!
And speaking of the government spending metric buttloads of money, I need to bow before the master himself, The General Theory of Employment, Interest, and Money. This dense book forms the premise of Obama's wildly successful stimulus package, and is endorsed by economic genius Paul Krugman
But before all this, I guess I should start off with some foundational texts, like Das Kapital. Get back to basics, and all that. But I hear the book is a long, slow slog of tedium, so I can probably make do with just The Communist Manifesto. I can have fun determining how much of this evil crap excuse me, I mean, how much of the glorious progressive revolutionary program has already been implemented here in America -- some of it by Republicans.
And I need to dispense with God, since there is no room for Him since the state is now God, and which tolerates worship at no other altar. Anything by Richard Dawkins will do, so I'll just stick with The God Delusion, which is the book that put him on the map.
Now that God has safely been banished, that means that I can do whatever the hell I want. And since I'm a male, this means all sex, all the time, with no restraints whatsoever. Woohoo! And not to worry, The Kinsey Report has my back on this. And I know it's true, because it's Science!
And Science also tells us that you righties in your tightie-whities are just a bunch of control freaks. This famous bookThe Authoritarian Personality (Studies in Prejudice) by Theodor Adorno is scientific proof. If you argue with this, you're obviously psychologically disordered.
Of course, even though I'm now a big time progressive, I will probably still have occasion to talk to you rubes on the right. SO I'll enlist the help of George Lakoff, Don't Think Of An Elephant!/ How Democrats And Progressives Can Win: Know Your Values And Frame The Debate: The Essential Guide For Progressives is my go-to guide. And this book may be helpful, too.
I've discovered that everything I learned about U.S. history is wrong, because I learned it from a bunch of dead heterosexual white guys. Instead, I should have been listening to The People. That's why we have Howard Zinn's People's History of the United States to set the record straight.
Oh, and I almost forgot Quotations from Chairman Mao, a truly progressive work. Because sometimes in order to establish perfect government, you have to kill tens of millions of people.
As even a dumb conservative can see, I've got a lot of reading to do to get up to speed on the left. So if any of you enemies of the people know of any progressive/revolutionary books I've missed, please let me know.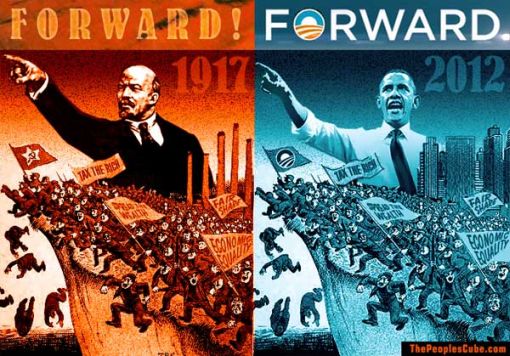 Progress!
(Image courtesy of thepeoplescube.com)
Recommendations From Morons
None this week. And next week, this thread is going to look a lot different. In keeping with my new-found embrace of my inner commie thug, the Sunday morning book thread will be called 'The Little Red Thread', we will all address one another as 'comrade', and an ideologically pure party line will be rigidly enforced. The ban-hammer will be swinging wide and free. I'm going to make Cahlrse Jhnosno look like Pee-Wee Herman.

So that about wraps it up for this eventful week. As always, book thread tips and denouncing of enemies of the people may be sent to aoshqbookthread@gmail.com
So what have you all been reading this past week, comrades?

posted by Open Blogger at
10:57 AM
|
Access Comments