« Gov. Christie Has A Special Message For You
UPDATED: NWS Has An Additional Message For You
|
Main
|
Hurricane Sandy 10/29 update (tmi3rd) »
October 28, 2012
Overnight Open Thread (10-28-2012)
Alrighty let's get down to it. Last call for the weekend.
Benghazi: "Where the *blank* is Spectre?"
Friday and Saturday, the news leaked out that Tyrone Woods was found dead, slumped over his ammo-exhausted machine gun on top of the Annex, where he and Glen Doherty had fought against 150 or so al-Qaeda affiliated Ansar al-Sharia militants who followed them from the embassy, waiting for Libyan forces to arrive and relieve them and the other US personnel stationed there, along with those they'd saved from the embassy complex. Rumor has it that the two former SEALs had killed 60 of those militants in the firefight.

Today, administration apologists were all over the networks talking about how unhelpful and partisan it is to demand answers from the White House, who want to get the answers more than anybody . . . after the elections.
At least when Shughart and Gordon went down fighting in the original Blackhawk Down incident they knew they were risking their lives in order to buy time for rescuers to get to pilot Mike Durant. Here Woods and Doherty apparently were abandoned to their fate while their hours-long final fight was watched from above.
Meanwhile the legacy media is still managing to keep the story cover-up going.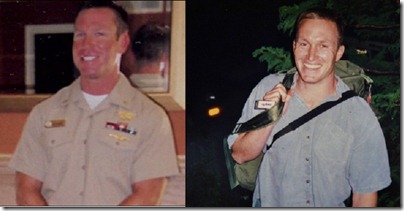 He's doing better and was well enough to enjoy the Diet Coke Smitty brought him.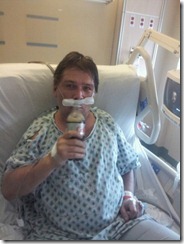 Andrew Sullivan: Vote for Obama to Save the GOP
Here's Andrew Sullivan on This Week offering a novel rationale for voting Obama: With a little bit of luck, it just might prevent the GOP from going completely "insane."
Well Sullivan's views of conservatism have always been narcissistic - conservatism is whatever Andrew believes at the moment and its best course is always whatever would make him happiest.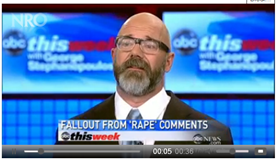 The Fantasy of Thomas Friedman
Heh.
"I have fantasized - don't get me wrong - but that what if we could just be China for a day? I mean, just, just, just one day. You know, I mean, where we could actually, you know, authorize the right solutions . . ."

- New York Times columnist Thomas Friedman on "Meet the Press," 23 May 2010
"China Blocks New York Times Website After Article"

- headline, Associated Press, 26 Oct. 2012
Creepy Celebrity Worship from 4 Years Ago Revisited
Because they're all free-thinking independent artist-types or something. Now chant all together 'We are all individuals and we will serve the Dear Leader."
Nearly all languages have it and since modern English did not see fit provide one like a decent language, all y'all have had to improvise.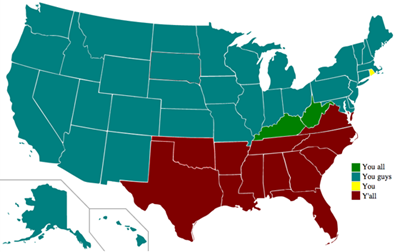 Gold - Now Available in Multiple Colors
Without anodizing or using alloying:
Unlike processes such as anodizing, in which colored films are added to metal surfaces, the Southampton technology works by actually altering the gold itself. Tiny raised or indented patterns are embossed onto its surface, changing the way that it absorbs and reflects light. Depending on the shape, height and/or depth of the pattern, that reflected light can be seen as any one of a number of colors. Different patterns could even be applied to the same object, causing different parts of it to take on different colors.

"This is the first time the visible color of metal has been changed in this way," said project leader Prof. Nikolay Zheludev.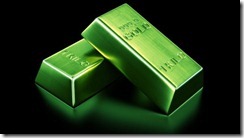 Was actually a 7 foot tall Nigerian student who became part of cinema history by chance.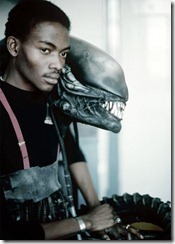 Study: Men Better Multi-Taskers Than Women
Sure honey I'm listening to your fascinating story as I comment on that pirate flag blog and keep an eye on the game.
"On the contrary, the results of our study show that men are better at multi-tasking than women," Timo Mäntylä, a psychology professor at Stockholm University, said.
Men are sometimes better than women at handling multiple tasks simultaneously, but the performance gap is correlated to the female menstrual cycle, according to his study, to be published in US peer-reviewed journal Psychological Science.

In line with previous research, men and women with good so-called working memory were also better than others at multi-tasking.

However, Mäntylä found that the ability to combine several different tasks at once was also linked to spatial ability which, for women, is linked to their menstrual phase.
But then you have this study which says that women are better at multi-tasking. So there may even be different kinds of multi-tasking.
This reminds me of a study I heard about years ago when the Air Force was considering women pilots for combat roles. They found that male and female pilots performed equally well under normal conditions. But under extreme conditions with too many tasks to be done in too little time they both failed but in different ways: Men tended to just pick a single task (not necessarily the most important one) and focus on it to the exclusion of all others while women tended to spin through all tasks faster and faster until they became paralyzed.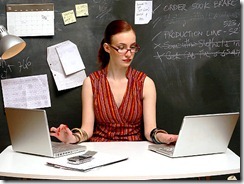 Weekly AoSHQ Commenter Standings
Top 10 commenters:
1 [519 comments] 'Niedermeyer's Dead Horse' [72.85 posts/day]
2 [396 comments] 'BCochran1981'
3 [383 comments] 'Jones in CO'
4 [377 comments] 'Billy Bob, pseudo intellectual'
5 [372 comments] 'Evilpens'
6 [367 comments] 'jeremiah Gosh Darn Amerikkka Ali Muhammad Surpra-izi Amin U'rbu T'hol wright'
7 [367 comments] 'Vic'
8 [333 comments] 'tasker'
9 [318 comments] 'soothsayer'
10 [311 comments] 'Tami'

Top 10 sockpuppeteers:
1 [81 names] 'Adam' [11.37 unique names/day]
2 [54 names] 'the clubfooted pegleg '
3 [51 names] 'logprof'
4 [51 names] 'San Antonio Rose'
5 [48 names] 'Brandon In Baton Rouge'
6 [44 names] 'fluffy'
7 [43 names] 'The Political Hat'
8 [41 names] 'Billy Bob, pseudo intellectual'
9 [34 names] 'Doctor Fish'
10 [31 names] 'Mallamutt, RINO President for Life'

The group. Yeah.
Where it's at - the Twitter
Tonight's post brought to you by cat-attack!: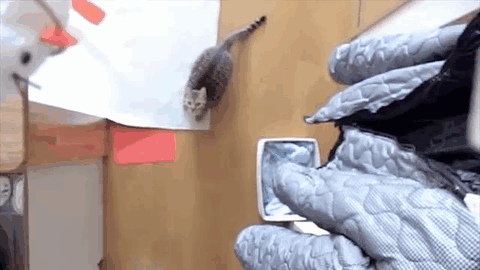 Notice: Posted by permission of AceCorp LLC. Please e-mail overnight open thread tips to maetenloch at gmail. Otherwise send tips to Ace.

posted by Maetenloch at
10:10 PM
|
Access Comments