« VP Debate Liveblog
|
Main
|
Ryan Wins CNN's Poll of Undecided Likely Voters, 48-44%
Also Wins on Likability, Ryan 53% Biden 43% »
October 11, 2012
Overnight Open Thread (10-11-2012)
Lemon Juice and the Dunning-Kruger Effect
The Dunning-Kruger effect has been mentioned quite a few times on the blog. The short version of it is that truly incompetent people are so incompetent that they're also unable to even perceive that they're incompetent i.e. they don't know what they don't know and think they're actually pretty good.
And the original paper actually references an example of it involving a robbery FAIL:
In 1995, McArthur Wheeler walked into two Pittsburgh banks and robbed them in broad daylight, with no visible attempt at disguise. He was arrested later that night, less than an hour after videotapes of him taken from surveillance cameras were broadcast on the 11 o'clock news. When police later showed him the surveillance tapes, Mr. Wheeler stared in incredulity. "But I wore the juice" he mumbled. Apparently, Mr. Wheeler was under the impression that rubbing one's face with lemon juice rendered it invisible to videotape cameras (Fuocco, 1996).
And in fact Mr. Wheeler had tested his lemon juice disguise with a Polaroid camera but was too stupid to realize that he had screwed up his test. Leading the authors to state their main point:
Perhaps more controversial is the third point, the one that is the focus of this article. We argue that when people are incompetent in the strategies they adopt to achieve success and satisfaction, they suffer a dual burden: Not only do they reach erroneous conclusions and make unfortunate choices, but their incompetence robs them of the ability to realize it. Instead, like Mr. Wheeler, they are left with the mistaken impression that they are doing just fine. As Miller (1993) perceptively observed in the quote that opens this article, and as Charles Darwin (1871) sagely noted over a century ago, "ignorance more frequently begets confidence than does knowledge" (p. 3).
Joe Biden's debate performance (and entire career) is proof that those afflicted with DK syndrome can still lead happy fulfilling lives and even hope to become president one day.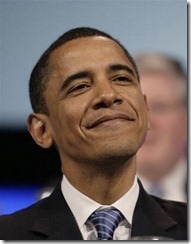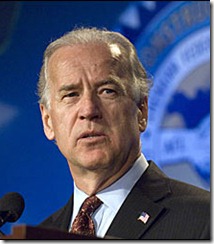 Where Brian Palmer of the amateur webzine Slate wonders when people started worshiping the Constitution.
The founding fathers once argued bitterly over the Constitution. When did questioning it become political heresy?

Sometime after World War II. Constitution worship has always been practiced by the majority in American politics, but it used to exist alongside a significant strain of skepticism. Abolitionist William Lloyd Garrison referred to the Constitution as "a covenant with death and an agreement with hell" and publicly burned a copy. Future president Woodrow Wilson praised parliamentary systems in an 1885 book and argued that the U.S. Constitution handed too much power to the executive. In the early 20th century, prominent politicians suggested a series of constitutional amendments. Victor Berger, a Socialist member of the House of Representatives from Wisconsin, proposed repealing the presidential veto power and abolishing the Senate.
Note that all the constitutional skeptics including FDR were progressives who were mostly unhappy that the Constitution didn't let them remake society as they saw fit. Cause it is like almost 120 years old or something.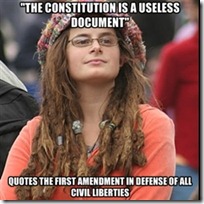 Enough that he was willing in 2007 to vote against a no-brainer waiver and then lie about it in every possible way to a black audience in order to stir up racial resentment:
Cynically adopting the black dialect of the American South, a dialect utterly alien to him, he demagogues against Washington's supposedly selective waivers of the Stafford Act - legislation that requires communities hit by disasters to match 10 percent of federal aid. They waived it for 9/11, he tells the crowd, and they waived it when Hurricane Andrew hit Florida: Those communities were allowed to keep their one dollar for every ten federal dollars. But when he comes to Hurricane Katrina, which devastated the largely African-American population of New Orleans, Obama implies that Congress refused the waiver: "What's happenin' down in New O'leans? Where's yo' dollar? Where's yo' Stafford Act money? . . . Tells me that somehow the people down in New O'leans they don't care about as much."

In fact, ten days before Obama gave that speech, Congress had waived the Stafford Act requirement for Katrina. He was well aware of that fact, too. After all, he was one of only 14 senators to vote against the waiver. It was part of a bill to fund the war effort in Iraq. That is, to pander to his Bush-deranged, anti-war base, Obama decided that squeezing New O'leans was a price worth paying. Then, he lied about what happened in order to foment racial resentment - an atmosphere that he calculated would help his presidential bid.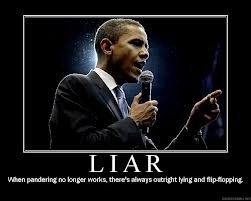 Likely Voters Also Likely Liars
According to Pew a lot of the people who swear they 'always' or 'near always' vote aren't even registered:
Those listed as registered in the voter database were overwhelmingly likely to report themselves as registered in the survey (93%). However, 60% of those for whom there was no record of active registration in the database said they are registered to vote.

Respondents to the survey were not asked if they voted in the 2010 congressional elections, but were asked how frequently they voted.

Among those flagged in the database as having voted in 2010, 94% said in the survey that they always or nearly always voted.

Those for whom the database shows no record of a 2010 vote were less likely to say they always or nearly always vote (65%), including only 41% who say they always vote.
So take even the likely voter polls with more than a grain of salt.
Walter Williams: A Modest Proposal to Save California
Given the widespread contempt for personal liberty and constitutional values, there might be a way for California politicians to solve their fiscal mess. They can simply stop wealthy people from leaving the state or, alternatively, like some Third World nations, set limits on the amount of assets a resident can take out of the state. This would surely be within their jurisdiction and would not raise any constitutional issues, because it would serve a compelling state purpose. In other words, if California were to set up border controls to stop people, as East Germans did at Checkpoint Charlie, before they cross the state line, such action would be protected by the 10th Amendment.
Well they did have checkpoints to keep the Okies out in the 30's and checkpoints work both ways.
He was a veteran of three wars and best known for his actions in the Battle of Ia Drang in 1965.
Plumley was ably portrayed by actor Sam Elliott in the 2003 movie We Were Soldiers.

He made all four combat jumps of the 82nd Airborne during WWII: Sicily, Salerno, Normandy and Holland--plus one combat jump in Korean War with 187th Regimental Combat Team.

Plumley was one of 270 soldiers who earned the Combat Infantry Badge with 2 stars for service in WWII, Korea and Vietnam.

His wife of 64 years, Miss Deurice, died this spring. The sergeant major said at the time that he would not be long in joining her.
He died yesterday at the age of 92.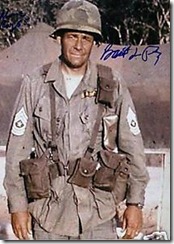 15 Canadian Cars You Can't Buy in the US
Because we're not good enough for them plus they're all metric and shit.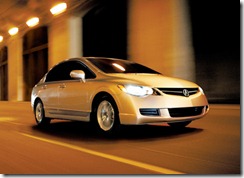 So What Does A Pr0n Script Look Like?
Well porn actress Kayden Kross tweeted this photo of a script that she was studying. At least the writer had a sense of humor although character development and the correct use of the apostrophe were clearly not one of his strengths.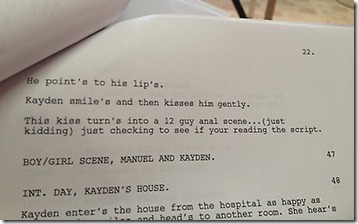 Yahoo group. That is all.
And my Twitter spew.
Tonight's post brought to you by daddy issues: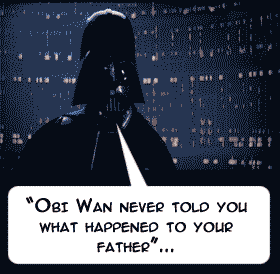 Notice: Posted by permission of AceCorp LLC. Please e-mail overnight open thread tips to maetenloch at gmail. Otherwise send tips to Ace.

posted by Maetenloch at
10:35 PM
|
Access Comments