« DNC Rapid Response: Romney Only Won Because He Was Rude And Snippy Or Some Crap
|
Main
|
58 Million Tuned Into Last Night's Debate, More Than In 2008 »
October 04, 2012
David Axelrod Explicitly Asks Press To Make The Case Against Romney That Obama Can't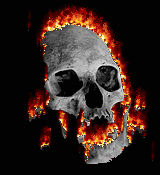 This is our President?
His top adviser now begging his Palace Guard Media for help in his fight?
From whining that the moderator didn't rush in to protect him, to now asking the press to make the points Obama didn't bother practicing.
And the shocking thing is-- this plea for help will be granted.
All but stating that Mitt Romney had won the Denver debate, Axelrod conceded that the performance aspect was 'not the President's strong suit in these events' but insisted that 'I don't see us adding huge amounts of additional prep time'.

Axelrod, speaking on a campaign conference call, made an appeal to reporters to make the points that Obama himself had failed to make in the debate

'All of you who travel on the road with Governor Romney know that he just few weeks ago stood up and said we didn't need any more teachers,' he said. 'Last night he couldn't be more enthusiastic about teachers and more teachers.'

Unrelated: Hey, Romney really was like a whole different person last night, eh?