« Romney to Obama: What About Your Gaaaffes?
|
Main
|
Top Headline Comments 9-21-12 »
September 20, 2012
Overnight Open Thread (9-20-2012)
When the Moon Sets Over Afghanistan
The Taliban may be ignorant but they're not stupid. And more and more we no longer completely own the night there.
It was no coincidence that the Camp Bastion attack happened on a moonless night.
A key realization: the enemy uses cheap night vision gear in the form of cameras that have night functions.  When our IR lasers, our IR strobes, our IR illumination or our IR spotlights are radiating, they can easily be seen using cheap digital cameras.  I recently told this to some Norwegian soldiers, who were as surprised as our soldiers to learn it.  I learned this from the enemy, not from our guys.  The Taliban even use smart phone cameras to watch for invisible lasers.  The enemy in Afghanistan has been caught using cameras for night vision.  It is just a stroke of common sense: I have been doing it for eight years since I noticed an IR laser one night in Iraq.

A Norwegian trooper explained that one dark night in Afghanistan, they got ambushed with accurate but distant machinegun fire.  When they turned off their IR strobes, the fire ended.  When they turned the IR strobes back on, the fires resumed.  When they turned them off for good, it was over.

Many of our people believe that the enemy does not use night vision.  There was a time when this was true, but the war has matured and this is now false.  If your firefly is strobing on your helmet, or if you are carrying a cracked IR chemlight, do not be surprised if you take accurate fire during a black night.  When JTACs mark targets with IR lasers, or when aircraft such as Predators lase for Hellfire shots or for target ID, they look like purple or green sunbeams through night vision optics and they are crazy bright.  You cannot miss them.
Pretty much any digital camera is sensitive to near infrared light (NIR) - so much so that manufacturers usually add on an IR cut filter to block most of it out...but most is not all.
You can easily check this by looking at a TV remote with any smartphone camera and you'll be able to see the IR pulses clearly. Likewise it's quite easy to see anyone walking around with IR strobes, lasers, or night-vision illuminators.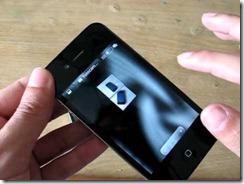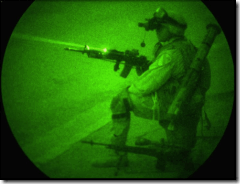 "If you want to know who rules over you, simply find out who you are not allowed to criticize."

-Voltaire
So Who Really Owns the Senkaku Islands?
Here's a good summary of of the history of the Senkaku islands and the claims of Japan and China over them. On the whole I'd say Japan has the stronger claim due to exercising actual control over the islands for most of the last century or so and the fact that the US returned them to Japan in 1974. Oh and we have this to look forward to if things get all shooty:
The United States occupied the islands after World War II from 1945 to 1972 and even though they do not have an official position on the validity of the competing sovereignty claims, the islands are included within the U.S. Japan Security Treaty. This means that if Japan needed to defend the islands, it would be likely to compel action by the United States military.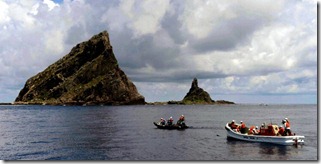 How To Save the Planet: Buy an AR-15
"It's like the health benefits of red wine or coffee.  Is there anything an AR can't do?" No home or redoubt is complete without one.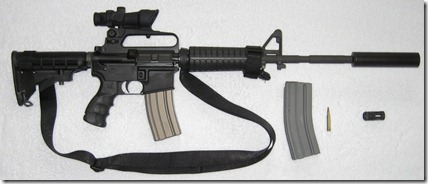 I remember getting into it with Armstrong supporters who swore that he was absolutely pure and had never doped or used any chemical enhancements ever. But based on people I know and everything I've ever read, I've always assumed that everyone at the pro level in most every sport uses something - whether HGH, IGF, boutique steroids, exotic blood treatments, or things we haven't even heard of yet - all of which are difficult if not impossible to test for at the moment.
So of course Lance cheated - but then so did every other competitor and he was still able to beat them all. But according to a recent book Lance was also a champion of cheating as well:
The drugs are everywhere, and as Hamilton explains, Armstrong was not just another cyclist caught in the middle of an established drug culture -- he was a pioneer pushing into uncharted territory. In this sense, the book destroys another myth: that everyone was doing it, so Armstrong was, in a weird way, just competing on a level playing field. There was no level playing field. With his connections to Michele Ferrari, the best dishonest doctor in the business, Armstrong was always "two years ahead of what everybody else was doing," Hamilton writes. Even on the Postal squad there was a pecking order. Armstrong got the superior treatments.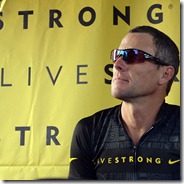 Because they make tracking you harder:
New Jersey motorists have another reason to frown about their driver's license photos.

The state has banned motorists from making big smiles because such expressions don't work with facial recognition software.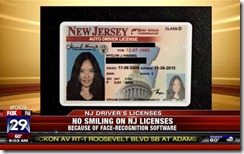 Yahoo group. That is all.
And my Twitter spew.
Tonight's post brought to you by how my day went: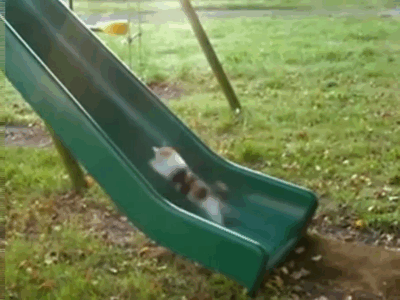 Notice: Posted by permission of AceCorp LLC. Please e-mail overnight open thread tips to maetenloch at gmail. Otherwise send tips to Ace.

posted by Maetenloch at
10:24 PM
|
Access Comments