« Detroit-SF Thread
|
Main
|
Top Headline Comments 9-17-12 »
September 16, 2012
Overnight Open Thread (9-16-2012)
Well I always figured October 1979 would come around again but not quite this late in 2012. Luckily our MFM has found the root cause of the problems: a YouTube video and an arrogant Morman...
Media: You Know Who's Responsible for the Media Failing? Mitt Romney That's Who
JOE SCARBOROUGH: Talk about the conservative critique-and I think it's a fair critique, the conservative critique: that all you guys in the media were talking about Mitt Romney, you should have talked about the warnings with the embassy, etc., etc. And yes perhaps we should have.  But you know who didn't allow us to do that?

MIKA BRZEZINSKI: Mitt Romney.

SCARBOROUGH: Mitt Romney. If Mitt Romney had kept his mouth shut, if he had not acted like a rank amateur, if he had not embarrassed himself-and by the way internally the campaign understands they screwed up, he's moved on, they know that. But Romney got in the way of the media looking at the president, going, wha-, wha-, what happened here? How did this happen? Now, those questions are going to be asked in the coming weeks. But they weren't asked in the first 24 hours because Romney was holding this horrific, irresponsible, press conference.
Plus Is Romney Genuinely Good Or Is His Altruism Just A Habit Out of Self-Interest?
I've already thought about these questions in general (not specifically about Romney) long and hard. My answer is that no, it doesn't matter. Good is good, and we are human beings whose motives are never pure.

So I don't much care about your secret motives for doing good. I don't much care if you want accolades for your good deeds and even if you receive them. I don't care if you perform good works because you think it will get you into heaven, or that it will make your girlfriend like you better, or if you feel compelled to do good because you feel guilty if you don't.
In the end it's behavior that matters.
Sudan to Obama: No You Can't Send Marines To Secure Your Embassy,  Obama: OK
Sudan has rejected an offer by the United States to send Marines to increase security at the U.S. embassy in Khartoum, amid protesters and police clashing. The announcement Saturday follows the United States saying it was sending Marines to Sudan to bolster security at the embassy, where Sudanese police reportedly fired on protestors trying to scale the compound walls.
Mark Steyn is angry:
So, on a highly symbolic date, mobs storm American diplomatic facilities and drag the corpse of a U.S. ambassador through the streets. Then the president flies to Vegas for a fundraiser. No, no, a novelist would say; that's too pat, too neat in its symbolic contrast. Make it Cleveland, or Des Moines.

The president is surrounded by delirious fanbois and fangurls screaming "We love you," too drunk on his celebrity to understand this is the first photo-op in the aftermath of a national humiliation. No, no, a filmmaker would say; too crass, too blunt. Make them sober, middle-aged midwesterners, shocked at first, but then quiet and respectful.

The president is too lazy and cocksure to have learned any prepared remarks or mastered the appropriate tone, notwithstanding that a government that spends more money than any government in the history of the planet has ever spent can surely provide him with both a speechwriting team and a quiet corner on his private wide-bodied jet to consider what might be fitting for the occasion.

...Like I said, no novelist would contrast Chris Stevens on the streets of Benghazi and Barack Obama on stage in Vegas. Too crude, too telling, too devastating.
Taliban Destroy 7% of all USMC Harrier Jets in a Single Raid
Painful:
Insurgent fighters wearing U.S. Army uniforms breached the defenses of the main British-run air base in southern Afghanistan on Friday. Firing guns and rockets and apparently triggering suicide vests, the attackers killed two U.S. Marines and damaged or destroyed several hangars and fueling facilities. Before they were all killed or captured, the insurgents also managed to destroy six U.S. Marine Corps jet fighters and "significantly" damage two others, landing a shocking blow against NATO air power in the region.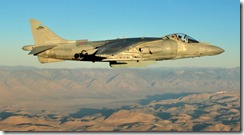 In 112AD Pliny the Younger, governor of what is now Turkey, was dealing with a new Jewish sect and was unsure how to deal with it. His letters top Emperor Trajan are some of the first outside accounts of how Christianity was practiced in the earliest days.
They also declared that the sum total of their guilt or error amounted to no more than this: they had met regularly before dawn on a fixed day to chant verses alternately among themselves in honor of Christ as if to a god, and also to bind themselves by oath, not for any criminal purpose, but to abstain from theft, robbery and adultery, to commit no breach of trust and not to deny a deposit when called on to restore it. After this ceremony it had been their custom to disperse and reassemble later to take food of an ordinary, harmless kind; but they had in fact given up this practice since my edict, issued on your instructions, which banned all political societies. This made me decide that it was all the more necessary to extract the truth by torture from two slave-women, whom they call deaconesses. I found nothing but a degenerate sort of cult carried to extravagant lengths.

I have therefore postponed any further examination and hastened to consult you. The question seems to me worthy of your consideration, especially in view of the number of persons endangered; for a great many individuals of every age and class, both men and women, are being brought to trial, and this is likely to continue.
Trajan responded:
You have followed the right course of procedure, my dear Pliny, for it is impossible to lay down a general rule to a fixed formula. These people must not be hunted out; if they are brought before you and the charge against them is proved, they must be punished, but in the case of anyone who denies that he is a Christian, and makes it clear that he is not by offering prayers to our gods, he is to be pardoned as a result of his repentance however suspect his past conduct may be. But pamphlets circulated anonymously must play no part in any accusation. They create the worst sort of precedent and are quite out of keeping with the spirit of our age.
El Camino del Rey 2010 - Now in HD
Quite possibly the scariest walkway in the world. I believe a similar video appeared several years ago here at the HQ but this one is in HD. Do not watch if heights bother you.
Son of legendary sex researchers Masters and Johnson continuing their work
Minus his pants:
The married son of renowned sex researchers Masters and Johnson has been arrested for pleasuring himself in front of female undercover police officers as they passed by his exclusive summer home in Michigan.

Charged with aggravated indecent exposure, William H. Masters III, 60, was released on $5,000 bail and is facing two years in jail for the incident, which officers say was only the latest in a string of debaucherous deeds in the area.

Female officers, posing as kayakers, were part of a local sting operation investigating the 'indecent' goings on of the posh summer homes in the Pointe aux Barques.

...'A lot of law enforcement time, effort and resources have been expended over the years on this non-sense. This was not our first operation and will not be our last.'

He added that in the past two weeks alone, there have been four such incidents.

'One thing is for certain, future "free stylists" need to take note that their actions will not be tolerated,' he said.
Also no more 'free styling' for you for another two weeks.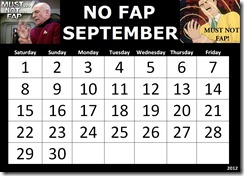 Weekly AoSHQ Commenter Standings
Top 10 commenters:
1 [979 comments] 'Sven10077@svenJolafson' [137.46 posts/day]
2 [482 comments] 'steevy'
3 [450 comments] 'Nevergiveup'
4 [394 comments] 'Oldsailors Poet, Wonders what Dagny thinks'
5 [375 comments] 'Adam'
6 [354 comments] 'Mirror-Universe Mitt Romney'
7 [353 comments] 'thunderb'
8 [353 comments] 'Vic'
9 [349 comments] 'garrett'
10 [339 comments] 'BCochran1981'
Top 10 sockpuppeteers:
1 [121 names] 'Adam' [16.99 unique names/day]
2 [93 names] 'JParker'
3 [62 names] 'Dang'
4 [60 names] 'The Political Hat'
5 [53 names] 'Islamic Rage Boy'
6 [49 names] 'Truck Monkey'
7 [41 names] 'kbdabear'
8 [41 names] 'andycanuck'
9 [37 names] 'Cicero'
10 [34 names] 'Dr Fish, TDY to SAT for ill mom'
The group. Yeah.
Where it's at - the Twitter
Tonight's post brought to you by the earliest known photo of beer drinking: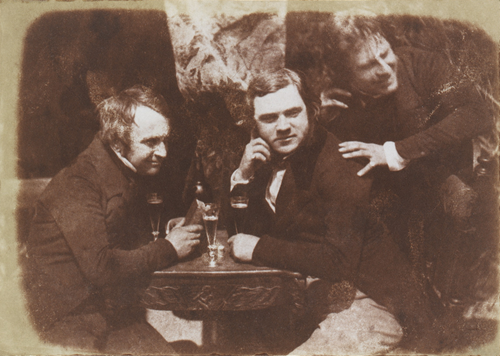 Taken in 1844 in Edinburgh, Scotland.
Notice: Posted by permission of AceCorp LLC. Please e-mail overnight open thread tips to maetenloch at gmail. Otherwise send tips to Ace.

posted by Maetenloch at
09:26 PM
|
Access Comments