« Sunday Morning Open Thread
|
Main
|
Sept 2, 1945: The End of the War »
September 02, 2012
Sunday Morning Book Thread 09-02-2012: Conventional Wisdom Edition [OregonMuse]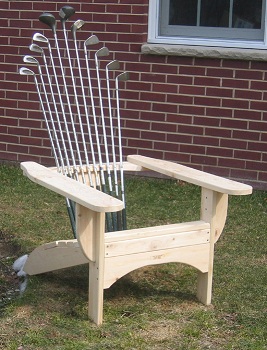 Heh. That picture just about says it all, doesn't it?
Good morning morons and moronettes and welcome to the stir-fried and clarified Sunday Morning book thread.
Books About Conventions
With the GOP hootenanny down in Tampa this week, I thought I'd look around for books about such political conventions. My requirements were that the books should be both comprehensive and reasonably priced. I would have also liked them to use lots of small words, large print, and maybe puppets in order that the resident AoSHQ trolls would be able to follow along, but you can't have everything. Unfortunately, the books I found were both very specialized and very expensive, even the Kindle editions.
I did, however, manage to find a couple of books about political campaigns that appear to be worth looking at, and the prices are relatively low.
The first one, Anything for a Vote, is subtitled 'Dirty Tricks, Cheap Shots, and October Surprises In U.S. Presidential Campaigns'. Think today's campaigns are nasty? How about these:
1836: Congressman Davy Crockett accuses candidate Martin Van Buren of secretly wearing women's clothing: "He is laced up in corsets!"

1864: Presidential candidate George McClellan describes his opponent, Abraham Lincoln, as "nothing more than a well-meaning baboon!"

1960: Former president Harry Truman advises voters that "if you vote for Richard Nixon, you ought to go to hell!"

Looks like fun. The Kindle edition is less than $10.
And then there's Presidential Campaigns: From George Washington to George W. Bush which probably contains much of the same information as the first book, but looks to be a bit more comprehensive. From the description on the Amazon page:
In the old days...campaigns were much rowdier than they are today. Back in the nineteenth century, the invective at election time was exuberant and the mudslinging unrestrained; a candidate might be called everything from a carbuncle-faced old drunkard to a howling atheist. But there was plenty of fun and games, too, with songs and slogans, speeches and parades, all livening up the scene in order to get people to the polls.
The Kindle edition is a little over $7.
The only downside with these books I can think of is that, given the odds, the authors are probably liberals. So you can probably expect to see a certain degree of bias, especially when they're talking about the modern day presidential campaigns.
By the way, Dave Leip's Atlas of U.S. Presidential Elections is the best site I've found for examining the results of past presidential elections, even as far back as 1789.

Books By Morons For Morons
Moron commenter Michael Rittenhouse e-mails to say that his wife has co-authored a lifestyle/diet e-book called Be Free: A 14-Day Challenge of Food Discovery. With stories from three wife-mothers attesting to positive changes in their families' lives from switching to a gluten-free, dairy-free, and soy-free eating regimen.
He goes on to say
Released this past Friday as an E-book, Be Free is designed for readers to take grocery-shopping and to consult while preparing food in the kitchen. The book includes 80+ recipes with full-color photos taken by Heather of Rittenhouse's food while he waited, salivating, at the table. Also, tips for GFDFSF eating on the road, at parties, dining out, etc.
$4.99 at the Amazon Kindle store.
Mr. Rittenhouse also wants to pimp his mad editing skillz. He says "If you have an E-book in you, Rittenhouse would be happy to put 25 years' editing experience to work for you."
His contact information is on his site.

Pat Chiles, who refers to himself as "an acknowledged moron" has just come out with a sci-fi novel called Perigree.
From the Amazon blurb
At hypersonic speed, Polaris AeroSpace has become the premium choice for high-flying travel around the world. But when the line's flagship is marooned in space after a series of baffling malfunctions, its crew must fight to stay alive knowing that help may never arrive.

While they struggle with fading life support and increasingly desperate passengers, their colleagues scramble to mount an audacious orbital rescue. Racing against time, they will face shocking betrayals in a fight to save their friends. And as they unravel a web of espionage, one will discover that escape may demand a terrible sacrifice.
And holy crap, the Kindle price for this book is only 99 cents. So really, how can you lose?
Update: I'm sure all of you will be happy to hear what moron author Sabrina Chase mentioned in the comments -- that her new book, Queen of Chaos, third book in the excellent Sequoyah series, is now up on Amazon and Barnes & Noble. More details at her site.
As always, book thread tips may be sent to aoshqbookthread@gmail.com
So what have you all been reading this week?

posted by Open Blogger at
10:43 AM
|
Access Comments