« RNC Thread 3: Condi Rice, Paul Ryan, Paul Ryan's Favorite Murder Kit
|
Main
|
Top Headline Comments 8-30-12 »
August 29, 2012
Overnight open Thread (8-29-2012)
Like Lying Husband, Like Dishonest Wife
Remember Scott Beauchamp, the soldier in Iraq who published a diary, "Shock Troops", in The New Republic and then was found to have made almost everything up?
Okay do you remember that his wife, Elspeth Reeve, also just happened to work for TNR (as a reporter and a fact checker(!) until it became clear that her husband was fabulist)?
Well she's still kicking around - now at The Atlantic Wire - and apparently just as reliable as her husband. Here is her account of a recent statement by John Boehner:
House Speaker John Boehner is the most prominent Republican to admit, out loud, that his party's strategy for winning in November doesn't suppose that the GOP can win over some black and Latino voters, but hoping they won't vote at all.
But here's what he actually said:
What about those Latino and African American voters that polls show voting against the GOP by record margins? Republican have found a great way to "recruit" more of them than usual - or at least keep them away from the polls. It's called the economy.

"This election is about economics," Boehner said. "These groups have been hit the hardest. They may not show up and vote for our candidate but I'd suggest to you they won't show up and vote for the president either."
Well sure - those are exactly the same. In the bizarro world. Here they're just proof that dishonest hacks do flock together - and will always find a home in the MSM.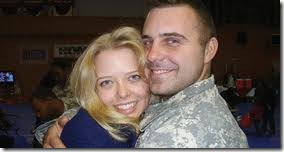 Obama - An American Tory President?
Okay here I think WRM for once gets something fundamentally wrong (one giveaway is that the idea came from Andrew Sullivan's brain). Clearly he doesn't truly understand Obama's nature:
But optics aside, Sullivan is right, I think, that President Obama is in many ways the Tory candidate in this election and a small 'c' conservative. He wants to preserve the status quo in the United States: the Great Society and the New Deal. He wants to push them along incrementally (that's what the health care program is about) and he wants to fight attempts to roll the welfare state back (which explains his decision to allow states to junk the Clinton welfare reforms).

Like the classic British Tory, our current President believes in a strong state that advances a moral agenda for the nation, collective national guidance through the Great and the Good, and he is an instinctive believer in compromise and "one nation" solidarity between the rich and the poor.
Um that doesn't sound like the President Obama *I* know. Is someone now ghost-writing for WRM? Should we request a drug test?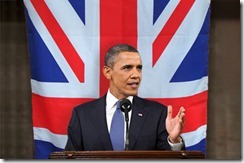 A Slogan To Retire, From Both Parties
Having thought about it I'd have to agree - we use this phrase freely here but in most places it's a prelude to civil war or genocide.
Please retire the slogan "We want (It's time to take) our country back."

It's un-American. Who is the "we" in this formulation? Who will we be taking it back from? Do we really think any group or team can own America in such a way that the country no longer belongs to other groups?

"Take our country back" is the type of construct you'd expect to hear in a tribal, riven state like Serbia. It's not fitting for America.

I don't know who started this ugly trope, but both parties use it these days and it's time to stop.
Saint Pancake's Parents Get Nothing
An Israeli court has ruled - reasonably - that lying down in front of bulldozer is a self-inflicted accident.
An Israeli court on Monday rejected a lawsuit brought against the military by the parents of a U.S. activist crushed to death in 2003 by an army bulldozer as she tried to block its path in the Gaza Strip, ruling the army was not at fault for her death.

The bulldozer driver has said he didn't see 23-year-old Rachel Corrie, a pro-Palestinian activist who opposed the military's demolition of Palestinian homes. The military deemed her March 2003 death to be accidental, but Corrie's parents were not satisfied by the army investigation and filed a civil lawsuit two years later.

Explaining the district court's ruling, judge Oded Gershon said Corrie "put herself in a dangerous situation" and called her death "the result of an accident she brought upon herself." He said the military conducted a proper investigation, and rejected the Corrie family's request for a symbolic $1 in damages and legal expenses.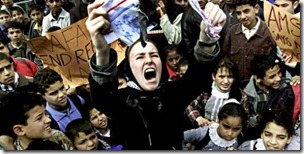 How The Apollo Astronauts Insured Themselves
Since normal life insurance was unavailable to them the Apollo astronauts with NASA's assistance created their own insurance in the form of signed first day covers:
But without a traditional life insurance policy, how could that be possible?

The answer was provided by NASA in the form of 'Insurance Covers', as seen here, a number of which were given to every crew member and subsequently signed by every astronaut involved, as close to launch as possible. Its value would instantly be high, but would no doubt sky-rocket (no pun intended) should the astronauts never return; the deceased's surviving family then at least safe in the knowledge that in future they could cash-in their makeshift insurance policy if required.

Luckily for all involved, the Insurance Covers were never needed and instead they now exchange hands for relatively modest prices amongst collectors. The practice continued from Apollo 11 through to Apollo 16.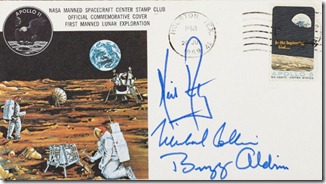 Oh Noes: Calorie Restriction Doesn't Extend the Lifespan of Monkeys
So it probably won't work for us either.  Which means all the scientists starving themselves have some catching up to do.
For 25 years, the rhesus monkeys were kept semi-starved, lean and hungry. The males' weights were so low they were the equivalent of a 6-foot-tall man who tipped the scales at just 120 to 133 pounds. The hope was that if the monkeys lived longer, healthier lives by eating a lot less, then maybe people, their evolutionary cousins, would too. Some scientists, anticipating such benefits, began severely restricting their own diets.

The results of this major, long-awaited study, which began in 1987, are finally in. But it did not bring the vindication calorie restriction enthusiasts had anticipated. It turns out the skinny monkeys did not live any longer than those kept at more normal weights. Some lab test results improved, but only in monkeys that were put on the diet when they were old. The causes of death - cancer, heart disease - were the same in both the underfed and the normally fed monkeys.
Look fire, speaking, and metal-working are about all we have over the apes - let's not be giving away one of the big three here without getting something worthwhile in return.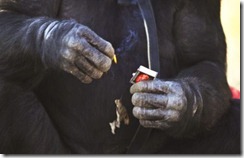 Teh Tweet!
Yahoo group. That is all.
Tonight's post brought to you by the three Neils: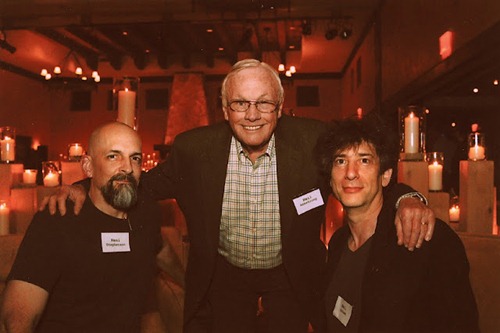 Stephenson, Armstrong, and Gaiman.
Notice: Posted by permission of AceCorp LLC. Please e-mail overnight open thread tips to maetenloch at gmail. Otherwise send tips to Ace.

posted by Maetenloch at
10:04 PM
|
Access Comments