« Tropical Storm Isaac (tmi3rd)
|
Main
|
Up Late? Can't Sleep? Election Map Contest! »
August 26, 2012
Overnight Open Thread (8-26-2012)
He was the most famous astronaut of all yet also the quietest, least well known of them.
In The Right Stuff he was portrayed as being a bit boring in his personality and perfection compared to the original Mercury 7. You get a deeper view of the man in Andrew Chaiken's A Man On The Moon where it's clear that he was very, very good and well-liked and respected by his fellow astronauts but didn't particularly crave public attention or enjoy being famous.
And despite being a Navy pilot in the Korean war, a NASA test pilot, and later an Apollo astronaut he always considered himself to be mainly an engineer who flew:
"I am, and ever will be, a white-socks, pocket-protector, nerdy engineer, born under the second law of thermodynamics, steeped in steam tables, in love with free-body diagrams, transformed by Laplace and propelled by compressible flow."
So it's no surprise that his main post-NASA career was as a professor of Aerospace Engineering at the University of Cincinnati.
But make no mistake - he was a test pilot par excellence who flew over 200 types of aircraft and managed to cheat death with his ability several times before he ever got to the moon.
Armstrong's quiet engineering demeanor was perhaps best demonstrated after a flight in the Lunar Lander Training Vehicle (LLTV). Affectionately known as the "flying bedsteads," the LLTV was used to train astronauts who would be making approaches to the lunar surface and was basically a large jet engine pointed downward and small thrusters that could control the attitude of the vehicle during flight.

It was considered a very difficult, and dangerous aircraft to fly. On a LLTV flight in 1968, Armstrong lost control of the aircraft due to a propellant leak and windy conditions. He ejected only moments before it crashed in a fireball. According to James Hansen's biography, an hour or so later fellow astronaut Alan Bean returned to his desk after lunch and found Armstrong at his own desk simply "shuffling some papers." Bean didn't believe what others had told him about the crash so he asked Armstrong who replied, "I lost control and had to bail out of the darn thing."
And then there's the time he saved himself and Dave Scott during a Gemini mission:
During Armstrong and Dave Scott's Gemini VIII mission, the spacecraft malfunctioned and set itself into a roll (starting around 19'00? in the video above), with a rate approaching 60 RPM (1 revolution every second). At roll rates such as this the danger of humans blacking out becomes very real. Armstrong, as the Command Pilot, kept his cool and managed to stop the roll by activating the Reaction Control System, and then orienting the Gemini craft for a perfect emergency landing into the Pacific Ocean.

When I say perfect, I mean perfect. The craft came down exactly where it was supposed to be, and exactly when it was supposed to be there. Between RCS activation and re-entry, Gemini 8 completed another whole orbit around the Earth with Armstrong at the controls. He then had to manually pilot the capsule into re-entry attitude at just the right moment in order to land in the right spot.
Later during the Apollo 11 mission it was only his last minute manual flying that prevented a moon landing abort.
It was his piloting skills, technical ability and absolute unflappability during an emergency that made him a favorite of the NASA brass. Godspeed Neil Armstrong.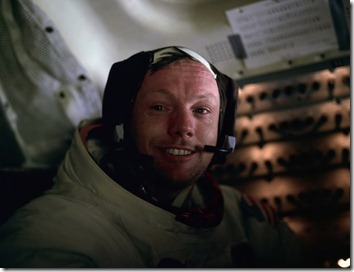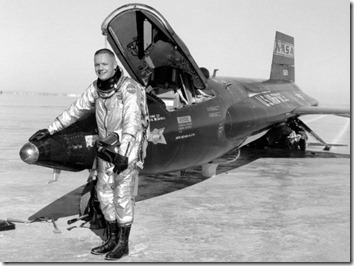 And leave it to Obama to remember Armstrong in his typically classless, egotistical way.
Mike Huckabee on Defending Akin: "You bring your gods. We'll bring ours. We'll see whose God answers the prayers and brings fire from heaven"
Because if you don't support Akin, you're just an evil heathen:
In the call, he railed against the pressure being brought to bear on Akin to quit Missouri's U.S. Senate race and compared Republican establishment to "union goons" in their treatment of vendors and consultants. Huckabee said he was personally pressured after his decision to support Akin and his decision to stay in the race against Democratic incumbent U.S. Sen. Claire McCaskill.

The issue was portrayed as a test of faith when Huckabee said this, Politico reported:

"'This could be a Mount Carmel moment,' said the former Arkansas governor, referring to the holy battle between Elijah and the prophets of Baal in the book of Kings. 'You know, you bring your gods. We'll bring ours. We'll see whose God answers the prayers and brings fire from heaven. That's kind of where I'm praying: that there will be fire from heaven, and we'll see it clearly, and everyone else will to.'"
Thanks a lot Fuckabee.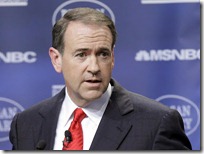 Apropos of the review of 'Better Off Without 'Em' from last week. A story of a murder trial Hodding Carter was on in Georgia:
The case before the jury involved an irascible gentleman who lived next door to a filling station. For several months he had been the butt of various jokes played by the attendants and the miscellaneous loafers who hung around the station, despite his warnings and his notorious short temper. One morning, he emptied both barrels of his shotgun at his tormenters, killing one, maiming another permanently, and wounding a third .

When the jury was polled by the incredulous judge, Carter was the only juror who recorded his vote as guilty. As one of the others put it, "He wouldn't of been much of a man if he hadn't shot them fellows."
Well a shooting seems rather harsh - a good beating would have been a more appropriate response.
News You Can Use: How to Find Hidden Blood Splatter Stains
Before CSI does.
To detect blood hiding under paint, Glenn Porter modded his digital camera by swapping out the light filters so that the camera's sensor would record only infrared light. Infrared has slightly longer wavelengths than visible light, so it's better at penetrating thick layers of paint.

The test results were astonishing, which were published last month online in the Journal of Forensic Sciences. Using infrared photography, Porter and his team were able to find blood traces behind 6 layers of black paint, 3 layers of white oil-based paint, 3 layers of white spray paint, 6 layers of red paint, as well as hiding under layers of purple, orange, blue, yellow and green paint. The only paint that caused real problems was white acrylic paint, which was limited to 2 layers of paint.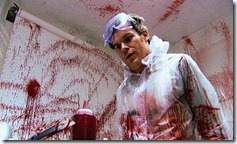 5 Reasons San Francisco is the Worst Awesome City in America
Well apart from the poop and the anarchy.
Dongs. In public. Just, like, out and flopping around. Do you know how many times, prior to living in San Francisco, I had seen a man walking around completely naked in public? Zero. Do you know how many times I saw that happen when I lived in San Francisco? At least four, that I can remember. I lived there for three months. That's more than one public dong per month, on average. I don't know what the national statistics are like, but that's gotta be way above the usual per capita for that kind of thing.

...Don't doubt for one second that, if you're in San Francisco, someone in your general vicinity is stark naked. Just find them and stand nearby. Nobody will even know you're alive. A dong in public is like an invisibility cloak for anyone in the area who happens to be wearing pants, and it's a power you're able to access more regularly and effectively in San Francisco than anywhere else.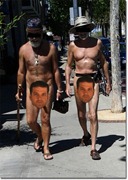 Apparently Elvis and Johnny were friends and occasionally had a bit of fun imitating each other's styles.
8 Presidents Who Could Kick Your Ass
Well we've already covered Rutherford 'Badass' Hayes so here's why you didn't mess with Gerald Ford:
Sure, most knew him as the bumbling oaf who played toady to Dick Nixon but before those shameful days, Gerald R. Ford was an All-American athlete. A football player for the University of Michigan, Ford wasn't just some dainty scatback or graceful receiver. No, he was an asskicking lineman. And this was back in the day when they barely wore pads and only had a shitty leather cap on their heads for protection. No wonder the dude was a little dazed later in life. But in his prime, you better believe that Gerald R. Ford could have kicked your ass. In fact, rumor has it that the character of Ogre in Revenge of the Nerds was based on Ford.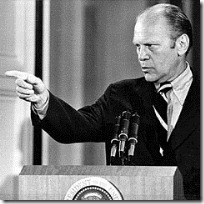 Well there must a happy medium between simple with ugly colors and a super busy background where you can barely read the characters.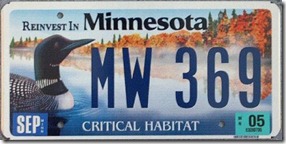 Weekly AoSHQ Commenter Standings
Top 10 commenters:
1 [1374 comments] 'sven10077' [192.86 posts/day]
2 [460 comments] 'Vic'
3 [385 comments] 'jeremiah Gosh Darn Amerikkka Wright'
4 [363 comments] 'steevy'
5 [343 comments] 'Anna Puma (+SmuD)'
6 [326 comments] 'JParker'
7 [320 comments] '@PurpAv'
8 [319 comments] 'thunderb'
9 [314 comments] 'garrett'
10 [313 comments] 'Adam'

Top 10 sockpuppeteers:
1 [123 names] 'JParker' [17.26 unique names/day]
2 [81 names] 'Adam'
3 [62 names] 'The Political Hat'
4 [56 names] 'fluffy'
5 [54 names] 'We landed on mars!'
6 [52 names] 'Cicero'
7 [43 names] 'JParker'
8 [37 names] 't-bird'
9 [36 names] 'toby928?'
10 [34 names] 'Dang'

The group. Yeah.
Where it's at - the Twitter
Tonight's post brought to you by the survivors: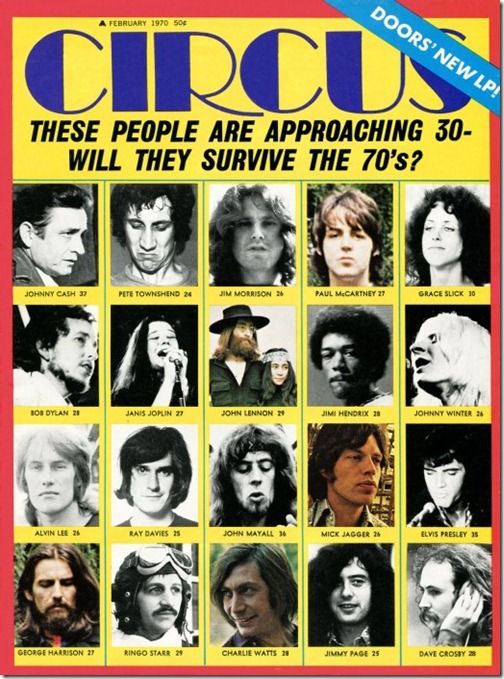 Notice: Posted by permission of AceCorp LLC. Please e-mail overnight open thread tips to maetenloch at gmail. Otherwise send tips to Ace.

posted by Maetenloch at
10:19 PM
|
Access Comments