« #MATH (AOSHQDD U.S. Senate Status)
|
Main
|
Top Headline Comments 8-22-12 »
August 21, 2012
Overnight Open Thread (8-21-2012)
Buck up lil' campers - with charts like going for us this we still have at least 2 or 3 solid chances left to snatch defeat from the maw of victory.
New campaign slogan: This will NOT be our new normal!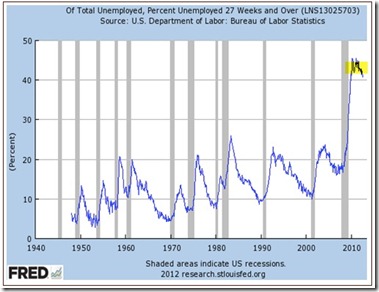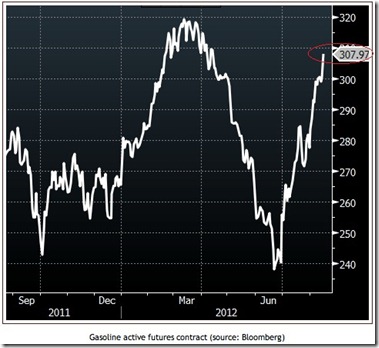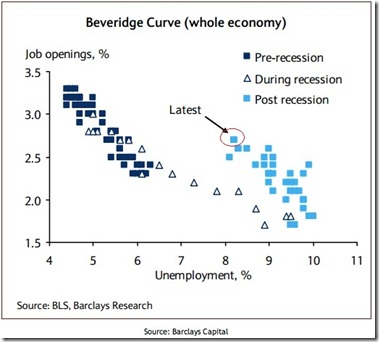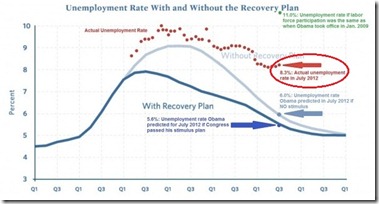 Ezra Klein: Paul Ryan is Obama's golem, or something like that
Yes because the Franken-Ryan is all part of Obama's 4-dimensional chess-basketball game.
But twisted as that is, it pales in comparison to Ezra Klein's latest effort, which is less colorful but decidedly more convoluted. In Klein's fevered imagination, Obama not only wanted Ryan to become the de facto leader of the Republican Party because Obama thought his views would be easy to run against (which Obama may indeed have believed), but the president has actively worked for several years to build Ryan up and then tear him down with this very aim in mind.

Therefore, according to Klein, Ryan is Obama's creation (the title of his piece is "How Obama Created the Greatest Threat to His Presidency"):

Here's the weird thing about Paul Ryan being named to the Republican presidential ticket: It's all part of Barack Obama's campaign plan - a plan that's working better than his strategists could have hoped.

You need to read the whole thing to get the flavor of it.
Also: Paul Ryan and the farce of liberal compassion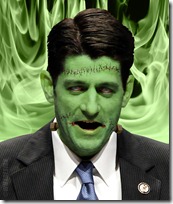 Your New Eco-Crime: Air Conditioning
Mr. Wargocki says that an office temperature in the mid to high 70s should be fine. The comfortable temperature for sleeping (naked) is around 84, Mr. Tanabe says, if a fan is on.

Those suggestions are a good deal warmer than the norms in the United States, which underlines a cultural differences in cooling preferences.

"The temperature many Americans find most comfortable indoors in summer - 70 degrees - feels uncomfortable to most Europeans, who find it too cold," said Mr. Sivak, who suggested that Europe's greater environmental awareness might make people more inclined to put on an extra sweater in winter or tolerate a bit more heat in summer.

Unfortunately many tropical places - including Singapore, Malaysia and Hong Kong - seem to have followed the United States' lead in cooling preferences, Mr. Tanabe said, holding cooler to be better.
You can have my AC remote when you pry it out of my cold, dead-cold hands. I'm not kidding about this. Seriously do NOT fuck with my air conditioning.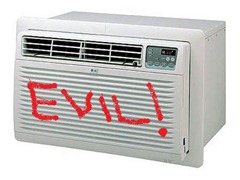 Christian Fundamentalists Hate Set Theory?!?
Okay I'm not really convinced there's anything here. About the only evidence is a blurb that A Beka, publisher of Christian-themed textbooks, has on their webpage:
Unlike the "modern math" theorists, who believe that mathematics is a creation of man and thus arbitrary and relative, A Beka Book teaches that the laws of mathematics are a creation of God and thus absolute. Man's task is to search out and make use of the laws of the universe, both scientific and mathematical.

A Beka Book provides attractive, legible, and workable traditional mathematics texts that are not burdened with modern theories such as set theory. These books have been field-tested, revised, and used successfully for many years, making them classics with up-to-date appeal. Besides training students in the basic skills needed for life, A Beka Book traditional mathematics books teach students to believe in absolutes, to work diligently for right answers, and to see mathematical facts as part of the truth and order built into the real universe.
Okay but it's not clear whether set theory is being skipped because it's not so useful at this level or because it's a Beelzebub-inspired blasphemy like irrational numbers and the number of their beast, aleph-one.
The 'Who's Your Daddy' DNA Truck
Genius:
The "Who's Your Daddy" recreational vehicle is selling DNA tests, mostly to fathers who suspect their children may not actually be theirs.

"They flag us down, they pull us over, they talk to us," owner and operator Jared Rosenthal said Wednesday. "Sometimes, because of the nature of the services, they want to be a little more discreet about it, but they do come or they'll call the number."

In this business, Rosenthal said he deals with all kinds of crazy situations all day, every day.

"We have people that want to get the specimen from their spouse without them knowing about it," Rosenthal said. "We deal with a lot of drama, it's constant drama."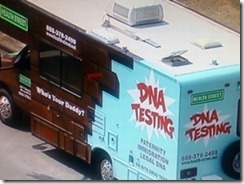 Can you recognize them in any of their 17 canonical forms?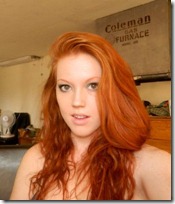 Teh Tweet!
Tonight's post brought to you by recently leaked government docs about 'down there':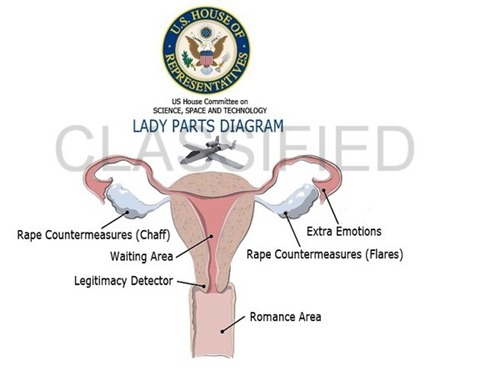 Notice: Posted by permission of AceCorp LLC. Please e-mail overnight open thread tips to maetenloch at gmail. Otherwise send tips to Ace.

posted by Maetenloch at
10:02 PM
|
Access Comments