« Soledad O'Brien Needs To Just Have Sex With An Obama Lookalike So Her Fuzzy Little Head Can Concentrate on Her Job
|
Main
|
(Final) Primary Night Thread: FL, CT, WI, MN »
August 14, 2012
Overnight Open Thread (8-14-2012)
FYI as of 21:30 blog time both Margaret Thatcher and Abe Vigoda are still alive.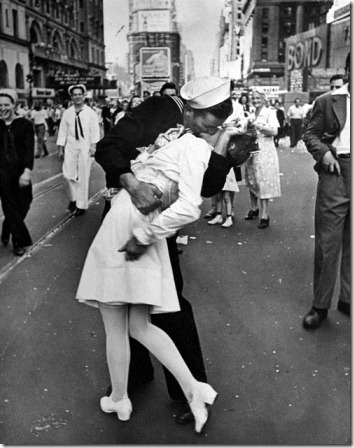 Both the sailor and the nurse are still alive and tell their story here. You'll also find out who the woman smiling on the left is.
Obama Keeps Digging: You Didn't Build That - You Were Just 'Lucky' and 'Blessed'
Yep according to Obama being wealthy is just a turn of the roulette wheel away so of course the government deserves an extra share of your 'winnings'. The first $250K you make is your own but everything after that is only loosely 'yours'.
One month to the day after his infamous 'you didn't build that' speech, President Obama's description of wealthy people did not include "smart" or "hardworking," as he instead ascribed their success to good luck.

"If you're lucky enough, and fortunate enough, and been blessed enough to be in the other two percent, the top two percent, you still get a tax cut for your first $250,000 of income," Obama said during a campaign stop in Council Bluffs, Iowa. "All we're saying is after that, maybe you can do a little bit more to help pay down this deficit and invest in things like education that help our economy grow."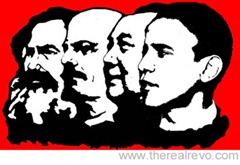 It's easy to talk a good game in life - it's another to actually live it.
During the Second World War, he provided shelter to refugees from Greater Poland, including 2,000 Jews whom he hid from Nazi persecution in his friary in Niepokalanów.

On 17 February 1941, he was arrested by the German Gestapo and imprisoned in the Pawiak prison. On 28 May, he was transferred to Auschwitz as prisoner #16670.

At the end of July 1941, three prisoners disappeared from the camp, prompting SS-Hauptsturmführer Karl Fritzsch, the deputy camp commander, to pick 10 men to be starved to death in an underground bunker in order to deter further escape attempts. When one of the selected men, Franciszek Gajowniczek, cried out, "My wife! My children!", Kolbe volunteered to take his place.

In the starvation cell, he celebrated Mass each day and sang hymns with the prisoners.

He led the other condemned men in song and prayer and encouraged them by telling them they would soon be with Mary in Heaven. Each time the guards checked on him, he was standing or kneeling in the middle of the cell and looking calmly at those who entered. After two weeks of dehydration and starvation, only Kolbe remained alive. The guards wanted the bunker emptied and they gave Kolbe a lethal injection of carbolic acid. Some who were present at the injection say that he raised his left arm and calmly waited for the injection.
Kolbe was canonized by Pope John Paul II in 1982 and today is his feast day.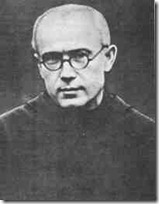 Adjusted for population - but the Midwest still comes out on top. They loves their bars.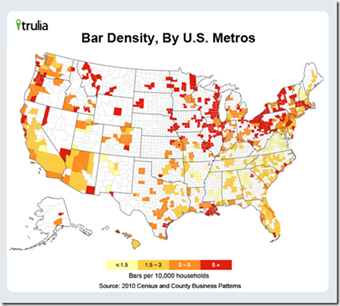 The Slow Motion Collapse of California
The Cal State University system has now announced that most campuses won't be accepting any new students for the spring. And only non-California or international students for graduate programs. Because money.
Cal State leaders have told the university's 23 campuses they will not be allowed to admit California graduate students for the spring term, which starts in January. Budget cuts made the system in the coming spring term unable to afford residents' heavily discounted education, campus leaders were told.

But nonresident students -- who pay considerably higher fees -- remain welcome, at least at some campuses, and that has become an issue leading some rebellious graduate schools to turn away the non-Californians -- and the financial windfall they would bring in.
So a state university system has decided to exclude the very students it was created to support. What exactly are California taxpayers getting for their taxes that go to the CSU system then?
This cheesy PSA from the late 80s/early 90s pretty much teaches kids that all adults are possible Decepticons just waiting for the chance to rape them - which is only half true.
And despite everything my parents and well-meaning PSAs have taught me if the battery lady wants me to go off with her, well I'm going - candy or no candy! The Hottie Trap is simply too strong to resist.
Ladies, Is Your Anus Too Boring?
So you've bleached it, buttazled it, and still need to punch it up a bit? Well you can always do some bunghole redecorating with an anal tattoo.
"Dude, it feels so f**king good," screams the naked woman getting her boyfriend's name tattooed in her asshole at a Florida tattoo convention. "There is no f**king way that's true!" responds me, the woman who been inked three times (but never on my ass or butt-hole region, for the record). I'm just not buying it. That shit has to hurt. Although Asshole Tattoo Girl makes a valiant effort to convince us it doesn't. Also, she appears to be taking shots or something while the gun is in her anus.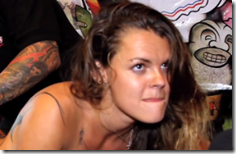 Okay I think I'm ready for the meteor-summoning now.
Teh Tweet!
Tonight's post brought to you by the saga of the HTTP request: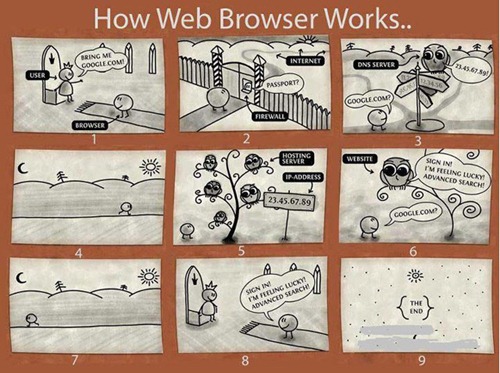 Notice: Posted by permission of AceCorp LLC. Please e-mail overnight open thread tips to maetenloch at gmail. Otherwise send tips to Ace.

posted by Maetenloch at
09:42 PM
|
Access Comments