« Olympics Triumph: British History & Culture Smashingly Reduced to a Hollow Echo of Campy Kitsch
|
Main
|
Top Headline Comments 8-14-12 »
August 13, 2012
Overnight Open Thread (8-13-2012)
Does the US Really Have an Out of Control Shooting Problem?
Well that's always the justification from the Left for yet more gun control laws but when you look at this chart, the absolute number of shooting deaths is actually rather low compared to all the other methods of killing available to even a minimally competent murder-death-killer. And is basically the same as it was in 1976 despite the US population growing by almost 50%.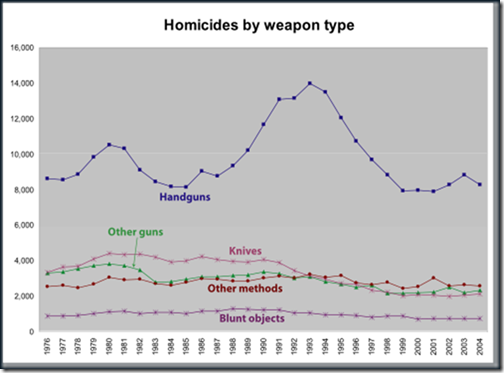 As Bruce McQuain points out "in 2010 more people were beaten to death by fists ( 758 ) than were killed by "other guns", aka rifles of any sort". So perhaps some kind of fist licensing is needed before another assault weapon ban.
And when you divide 8,775 shooting deaths by the US population of 312.8 million, you find that statistically you have a 1 in 35, 714 chance of being killed with a gun handgun. By comparison here are the odds of dying from other causes:
Chance of dying from any kind of injury during the next year: 1 in 1,820
Chance of dying from intentional self-harm: 1 in 9,380
Chance of dying from an assault: 1 in 16,421
Chance of dying from a car accident: 1 in 18,585
Chance of dying from any kind of fall: 1 in 20,666
[shooting falls here]
Chance of dying from accidental drowning: 1 in 79,065
Chance of dying from exposure to smoke, fire, and flames: 1 in 81,524
Chance of dying in an explosion: 1 in 107,787
So you can see that being shot to death fits somewhere between falls and drowning as a cause of death. Not good but not necessarily a crisis suddenly requiring new Constitutionally-questionable laws.
Swedish Leftists Suddenly Discover the Utility of Bourgeois Marriage
So Swedish author, Stieg Larsson, who wrote the popular Millennium trilogy died in 2004 right as his popularity was taking off. He and his long-time companion old lady, Eva Gabrielsson, had rejected marriage as a "bourgeois morality" thing since they were committed leftists. But when he died he left no will and Sweden doesn't have the legal concept of common-law marriage, so now Eva is battling his extended family over ownership of his estate which is now extremely valuable thanks to book and movie rights. And odds are that she will lose.
So I guess those bourgeois were on to something after all. And not to go full-on Burkean here but maybe, just maybe social traditions aren't just arbitrary rules set down by the elite - but are solutions to common human problems that have been worked out over millennia. But hey progressives always know better than everyone else who has ever lived.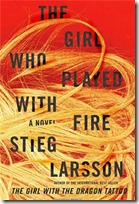 If You Want To Enjoy An Artist's Work...
Never find out their political views if you can help it. And that applies to George R.R. Martin as well:
Martin, an avowed Democrat from Bayonne, N.J. who has described President Obama as "the most intelligent president we've had since Jimmy Carter", doesn't often write about politics on his blog, but when he does, it is usually to speak about something he feels strongly about, be it TSA screenings or the Affordable Care Act.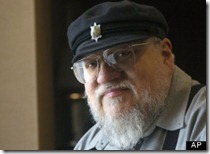 Should You Ignore Your Oven Dial When Cooking?
Well take any listed cooking temperature with a huge grain of salt.
You'd be forgiven for thinking that 350 on the dial means 350 in the oven. You'd be wrong, though. When you set an oven to 350 degrees, there isn't a single spot inside of it that stays at 350 degrees for the duration of a bake session.

...The 350-degree instruction is often just a default, anyway. Around the time that manufacturers put temperature dials on ovens, cookbooks had to convert their old terminology into degrees. A "moderate" oven became 350 degrees, and few writers bothered to test if 350 was really better for an individual recipe than, say 360 or 380.

Mark Bittman, New York Times food columnist and author of How To Cook Everything (the Joy of Cooking for our generation) agrees that "oven temperatures are a convention."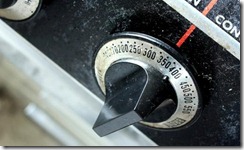 To say this reviewer hated Chris Brown's latest album would be an unrealistically optimistic view of it.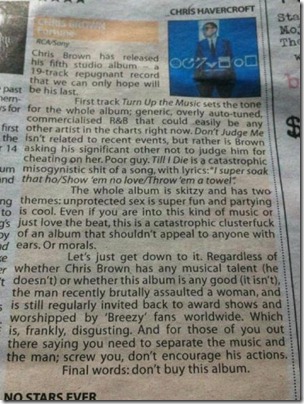 Le Horreur: Pictures of VS Model Doutzen Kroes UNRETOUCHED!
Kroes posing in various VS swimsuits -- do reveal the unmistakable idiosyncrasies of natural beauty: a veiny hand, lighting imperfections, stray pieces of hair. You can also spot glimpses of the flesh-colored thong that Kroes is wearing underneath each suit, which we assume is for sanitary reasons if different girls are modeling the same suits.
Prepare yourself to see a lot of sharp elbows and veiny hands.
AoSHQ LLC not responsible for any subsequent trauma or sexual dysfunction.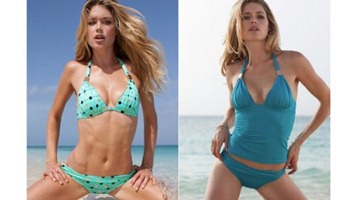 The Yahoo AoSHQ group. Bla bla bla.
And don't forget about the Job Bank.
And my twitter thang.
Tonight's post brought to you by legal effectiveness: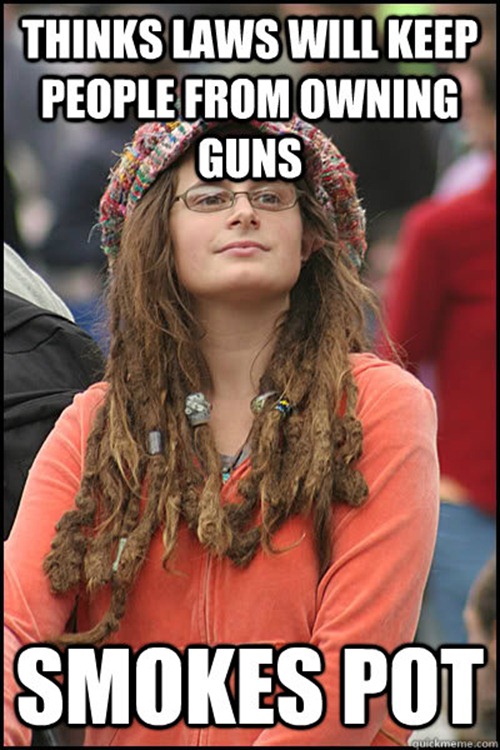 Notice: Posted by permission of AceCorp LLC. Please e-mail overnight open thread tips to maetenloch at gmail. Otherwise send tips to Ace.

posted by Maetenloch at
09:45 PM
|
Access Comments