« Romney One, Heckler None
|
Main
|
Top Headline Comments 8-13-12 »
August 12, 2012
Overnigh Open Thread (8-12-2012)
Tonight we're gonna kick-it Martian-style.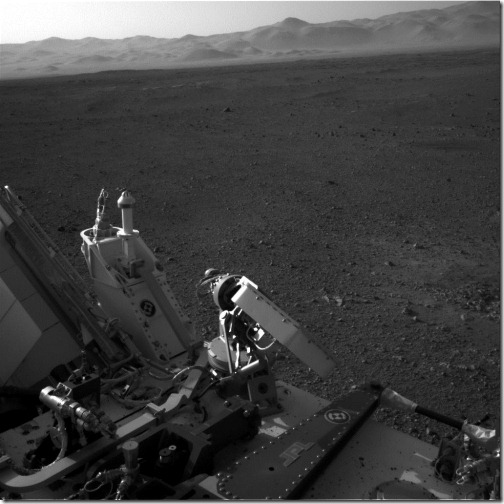 This is Totally Your Father's Oldsmobile
Expect a Bailout 2.0 in Obama's 2nd term:
They're digging mass graves behind the Renaissance Center:

     It's not that people are leaving GM. It's how they leave. Two weeks ago, Opel chief Karl-Friedrich Stracke presented numbers to Dan Akerson. Akerson fires him. Opel gets two interim chiefs in a week. Last Thursday, Opel's new design chief Dave Lyon doesn't even start his job. Today, media in the U.S. and Germany report that Lyon had been escorted from the building and to a waiting car by GM's head of personnel. A day later, global marketing chief Joel Ewanick suddenly leaves. Instead of wishing him all the best for his future endeavors, GM spokesman Greg Martin puts a knife in Ewanick's back: "He failed to meet the expectations the company has of an employee."

Read the whole thing. I'm betting there's going to be a Hitler's Bunker video on YouTube covering the Second Fall of GM - and it might not be too long from now.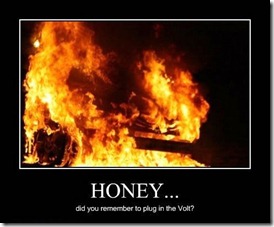 Heh: Mitt Romney Once Ran a Nazi Death Cult!
Okay Axelrod and Obama are really digging through the bottom of the barrel on this one.
But Romney does look pretty sharp in that uniform.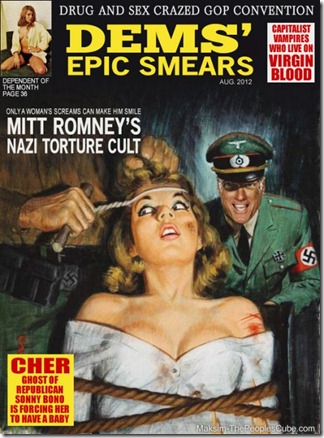 Churchill in 1945 just days after the Nagasaki bombing:
There are voices which assert that the bomb should never have been used at all.  I cannot associate myself with such ideas.  Six years of total war have convinced most people that had the Germans or the Japanese discovered this new weapon, they would have used it upon us to our complete destruction with the utmost alacrity.  I am surprised that very worthy people, but people who in most cases had no intention of proceeding to the Japanese front themselves, should adopt the position that rather than throw this bomb, we should have sacrificed a million American, and a quarter of a million British lives in the desperate battles and massacres of an invasion of Japan.
Iowahawk: "Paul Ryan represents Obama's most horrifying nightmare: Math."
Verified by NASA's recent Lunar Reconnaissance Orbiter:
By comparing images of the sites taken at the same angle at different times of day, they could compare them, and the shifting shadows would reveal the height and shape of objects on the ground (see the video below). When they applied this to the Apollo sites, there were what looked like the flags ... at five of them. The sixth, Apollo 11, had no flag. It looks as though Aldrin was right.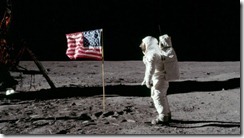 Did 12 Angry Men Get it Wrong?
Full disclosure: I've never seen the movie but I have heard about it and seen parodies/riffs on it for years. But based on everything I've read and know about people, I'd say yes - they got it wrong.
So what if they probably let a guilty man go free?

Clearly, Reginald Rose, who wrote the original teleplay as well as the film script, intended the unnamed defendant-we'll just call him The Kid, as the jurors generally do-to be innocent. There isn't some hidden twist that nobody's ever noticed until now. But in attempting to make the scenario as dramatic as possible, Rose inadvertently and unwittingly made it almost impossible for The Kid not to have killed his old man. Is he guilty beyond the shadow of a doubt? No. If he's innocent, however, then so was O.J. Simpson, using pretty much the exact same arguments.
When you consider what would have to be true for all the evidence to be present and yet the kid to NOT be guilty, you can see why most juries would have convicted.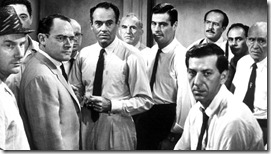 What It's Like To Be a Firefighter in a Fire
Boxxy + Heather Minx - 1/2 Cleavage = Mikaera
Well Christina Aguilera appears twice and supposedly wears Eau de Hot Dog. Meanwhile Leonardo DiCaprio is busy saving the Earth by not taking showers or using deodorant.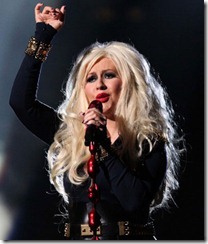 Kim Kardashian's Mother Marketed Kim's Sex Tape
It's hard to believe that a mother would contact a porn producer to sell a home video of her own daughter having sex, until you realize that the mother is Kris Jenner and the daughter is Kim Kardashian. Then it's not hard to believe at all, because that's absolutely something they would do.
Yep. And apparently she got around $300,000 for it.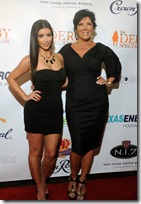 Weekly AoSHQ Commenter Standings
Top 10 commenters:
1 [799 comments] 'Anna Puma (+SmuD)' [112.15 posts/day]
2 [667 comments] 'sven10077'
3 [583 comments] 'toby928?'
4 [500 comments] 'AllenG (Dedicated Tenther) Channelling Breitbart'
5 [432 comments] 'Christopher Taylor'
6 [416 comments] 'Merovign, Dark Lord of the Sith'
7 [397 comments] 'Jane D'oh'
8 [357 comments] 'Oldsailors Poet, Team Dagny'
9 [340 comments] 'nickless'
10 [339 comments] 'eman  '

Top 10 sockpuppeteers:
1 [55 names] 'kbdabear' [7.72 unique names/day]
2 [52 names] 'Wodeshed'
3 [47 names] 'Cicero'
4 [47 names] 'The Political Hat'
5 [41 names] 'Mallamutt, RINO President for Life'
6 [37 names] 'toby928?'
7 [37 names] 'nickless'
8 [36 names] 'Dr Fish'
9 [35 names] 'Robert'
10 [33 names] 'Billy Bob, pseudo-intellectual'

The group. Yeah.
Where it's at - the Twitter
Tonight's post brought to you by the Apollo 11 crew meeting with an engineer: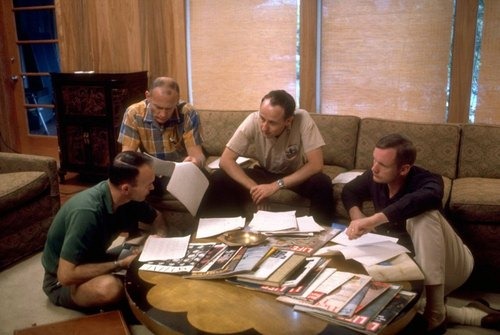 Notice: Posted by permission of AceCorp LLC. Please e-mail overnight open thread tips to maetenloch at gmail. Otherwise send tips to Ace.

posted by Maetenloch at
10:35 PM
|
Access Comments