« Captain Kickass: Check Me Out Talkin' To Foreign Leaders With A Baseball Bat In Hand
|
Main
|
Would-Be Internet ***Star!!!*** Seeks To Document Hatred & Stupidity; Succeeds »
August 01, 2012
Overnight Open Thread (8-1-2012)
If You Don't Buy Insurance, Will You Really Pay the Obamacare Tax?
It may be a tax per Roberts, but it's not a tax-tax per Congress.
So if you don't pay it, there's nothing the IRS can do except take it out of any refunds you're due.
Now that the Supreme Court has decided that ObamaCare's mandate to buy health insurance is a tax, will the IRS be able to collect it?

Generally speaking, if you owe the IRS, it will get the money from you-with the possible exception of the ObamaCare tax. Though ObamaCare's individual mandate imposes a tax on people who do not purchase government-approved health insurance, the law explicitly neuters the IRS's ability to collect the tax.
Finally, even if the IRS has determined that you owe the new tax, it has very limited ability to force you to pay it. Basically, the IRS has two options: To ask you for the money and to reduce the size of your tax refund. But the IRS cannot reduce your refund unless you overpay.

...Under ObamaCare, the IRS cannot seize any of your property to enforce the mandate penalty. The IRS cannot go after the money in your bank accounts, and it can't sell your car. It can't send you to jail, and it can't touch your stuff.

Congress has enacted a law that cannot be enforced.
Well that sure doesn't sound like the Congress *I* know. :roll: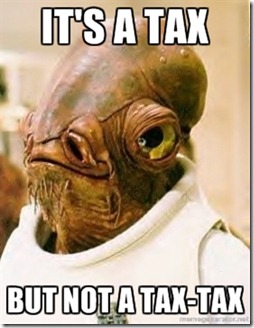 The Olympics and Determining An Athlete's Sex
The more we learn about gene-driven biochemistry and hormones the murkier it gets. Which leads the IOC to keep moving the gender goalposts.
Here's the IOC's plan: Women who test in the male range for testosterone, and whose bodies respond to the hormone, may not be eligible to compete as females. "May not," because these women may also be allowed to lower their testosterone levels medically, as some say Semenya is now doing, though the IOC hasn't confirmed that. The committee does not specify what testosterone level is disqualifying, in part because individuals' measures can fluctuate. "We'll leave those decisions with the experts," Arne Ljungqvist, the chairman of the IOC's medical commission, told the New York Times.
On the other hand there are men who have testosterone levels in the female  range who won't be allowed to compete as females. And this rule would also exclude women with naturally high testosterone from the women's events. In the end I suspect that they'll eventually just go back to the chromosome test just to avoid the hard calls like Semenya.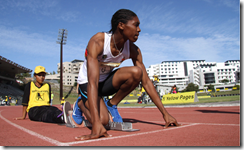 When all you've ever known is safety and plenty, it's easy to assume that it's the natural order.
The Design Margin is rooted in the notion that life is uncertain; that since things have often collapsed in the past and may collapse again we actually need to have more reserves than we think.

...The idea that the office on the corner will always be able to dispense Government Cheese does not reflect the normal historical experience. Rather it reflects that peculiar period of stability and prosperity which followed the end of the Second World War: the Pax Americana, which the Left hates. Our civilizational attitudes have been formed on the basis of the exception, not the rule.

But though they may hate the Pax Americana, the Greens probably can't live without it. Can't live without the Ipods, the connectivity, the store-bought food, the cafe-bought lattes - all the ugly things made by private industry. And by paring down the redundancies in the system as wasteful and unsightly; by reducing the energy reserves of the system in favor of such fairy schemes as windmills and carbon trading the Greens have made the system far less robust than it could have been. Because they are never going to need the Design Margin. Ever. Until they do.
But those who've seen the margin run out never forget.
Perhaps the old Jew knew something we have forgotten. That we are not safe because of some natural condition. We were safe for only so long as the Pax Americana endured. Remove that, undermine that, dismantle that - remove the Plug, the Store and the Station House - and all the bets were off.
It'd be interesting to scale these by mean lifespan as well, but I do believe there's an optimal zone where people are just old enough to have experience and wisdom but not so old that they lack energy or are unable to assimilate new information or ideas.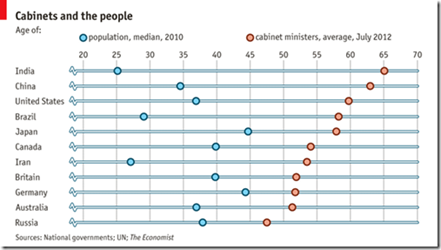 How Easy Is It To Fool The Media? This easy.
Stephen Green is not happy with CFLs:
I was an early adopter of CFLs, but have since removed almost all of them from our house. Not because of reports like this one, or because of the potential for expensive cleanups after a broken one, or any of the other many problems the screwy little bulbs create.

No, I took them out because the light sucks. And also because they're too expensive, don't last as long as advertised, and therefore aren't any cheaper to run.

...CFLs broke a lot of promises.
This has been my experience with CFLs as well. I never liked their light, they're expensive and don't last as long claimed, and they have quirks (startup time, dimming, buzzing) that incandescents don't. All in all an inferior product. So I've been switching over to LEDs and high wattage-equivalent halogens if LEDs bulbs aren't available.
Language X is essentially language Y under conditions Z
A collection of language descriptions in terms of other languages.
English is essentially a half dozen other languages locked in a small room. They fight.

Icelandic is essentially Norwegian spoken with an American accent.

English is what you get from Normans trying to pick up Saxon girls.

Spanish is what happened when Moors tried to learn Latin and said "screw it."

Dutch is English spelt funny and spoken in a Klingon accent.

English is essentially French converted to 7-bit ASCII.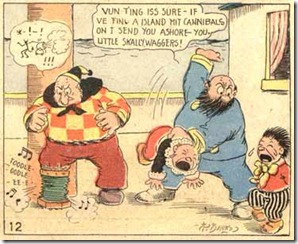 Madonna Stays Conventionally Transgressive
Well flattering the audience with "shock the squares" antics has taken Madonna pretty far but it could be running out of gas.
If you go see Madonna during her MDNA tour, there's at least two songs where she pretends to shoot the audience while the sound of gunfire rings out and shell casings and blood splatter across a giant LCD screen behind her.

Now, considering that scenario played out for real when 71 people were shot and 12 killed in Colorado on Friday, you might think she'd edit that out of her concert on Saturday. But you'd be wrong because Madonna is a cunt.

   "Madonna would rather cancel her show than censor her art," a member of her tour staff told HuffPost's Rob Shuter. "Her entire career, she has fought against people telling her what she can and cannot do. She's not about to start listening to them now."

Oh but you can bet your ass she'll "censor her art" on October 18th when her tour goes to Denver, because Madonna is only controversial when it's completely safe to be that way.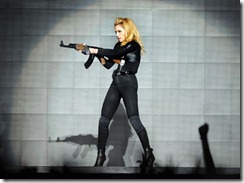 Teh Tweet!
Yahoo group. That is all.
Tonight's post brought to you by August: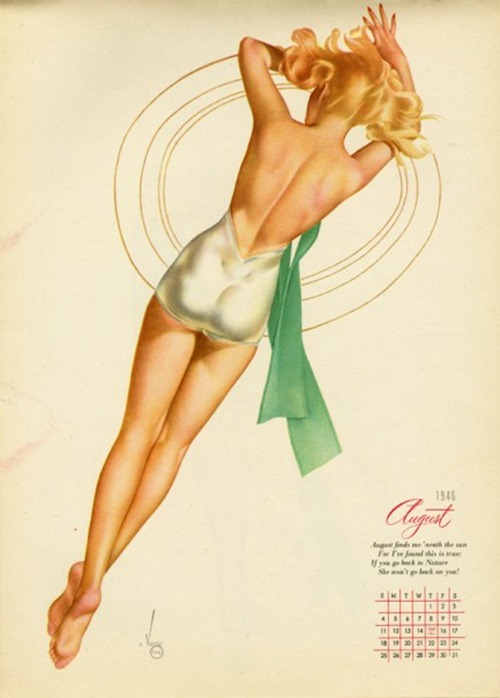 Notice: Posted by permission of AceCorp LLC. Please e-mail overnight open thread tips to maetenloch at gmail. Otherwise send tips to Ace.

posted by Maetenloch at
09:57 PM
|
Access Comments