« Doubling down: GOP wins big [Fritzworth]
|
Main
|
Top Headline Comments 7-24-12 »
July 23, 2012
Overnight Open Thread (7-23-2012)
Oh and an update on last night's rankings - Doug Ross (no relation to Bob) says he used the wrong data and that Ace and company should have been #33. In light of this the kick murder squads have now been recalled.
He's been gone for 17 years but his memory lives on and episodes of The Joy of Painting are still in syndication. He was most famous for his wet-on-wet painting technique and crazy afro hairstyle. Longtime ONTers will also know what he did before he became a painting instructor.
I remember running across his show on PBS and being mesmerized by his voice and style even though I didn't paint. By all accounts he was a decent and gentle man and I think the YouTube commenter was right who said that "This man was a beautiful human being, the world is a darker place now that he's gone".

And he never took himself too seriously as you can see in this promo he did for MTV. The world could use more of his Happy Little Trees therapy.
His son, Steve, also paints and is a lot like his dad but also works in innuendos as well.
Five Men Agree To Stand Directly Under An Exploding Nuclear Bomb
And four of them were volunteers.
On July 19, 1957, five Air Force officers and one photographer stood together on a patch of ground about 65 miles northwest of Las Vegas. They'd marked the spot "Ground Zero. Population 5" on a hand-lettered sign hammered into the soft ground right next to them.

...This footage comes from our government's archives. It was shot by the U.S. Air Force (at the behest of Col. Arthur B. "Barney" Oldfield, public information officer for the Continental Air Defense Command in Colorado Springs) to demonstrate the relative safety of a low-grade nuclear exchange in the atmosphere. Two colonels, two majors and a fifth officer agreed to stand right below the blast. Only the cameraman, George Yoshitake, didn't volunteer.
Luckily for them the bomb was only a 2 Kiloton one and detonated 18,500 feet above them. And thanks to a recorder we can see and hear what they felt under the blast.
The Sexual Assault Victim Who Can't Legally Name Her Attackers
They pled guilty but because they're under 18 the judge issued a gag order prohibiting their 17-year-old victim from naming them.
A 17-year-old sexual assault victim is facing a jail sentence for tweeting the names of her attackers in anger at their light punishment.

Savannah Dietrich named and shamed the boys on the social messaging site, writing: 'There you go, lock me up. I'm not protecting anyone that made my life a living Hell.'

The teenager told from Louisville, Kentucky told The Courier-Journal she was frustrated by what she feels is a lenient deal for her attackers.

...The contempt charge carries a possible sentence of 180 days in jail and a $500 fine.

The boys pleaded guilty on June 26 to first-degree sexual abuse and misdemeanor voyeurism. Miss Dietrich says she was unaware of a plea agreement until just before it was announced in court.
I understand the desire to protect juvenile offenders but on the other hand the victim of a crime should always be free to tell their own story. Personally I'd take the fine and jail time if necessary.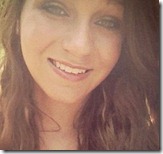 Harriet Tubman's Perfect Record: Brains and Opium on the Underground Railroad
Tubman ran up her unblemished record while leading groups of runaways on a 650-mile odyssey from eastern Maryland to St. Catharines, Ontario. Starting in 1850, Tubman made a total of 19 journeys, personally freeing more than 300 slaves.
And here's some of her tips on how she did it. Most of them would still be effective today.
KNOW YOUR LIMITS: Although there were thousands of slaves waiting to be freed, Tubman never bit off more than she could chew. Since large numbers would inevitably attract more attention, she usually conducted runaways in groups of 12 to 15-the most that could safely take cover in an out-of-the-way barn, cellar, or ditch.

DRUG THE KIDS: Since Tubman always tried to keep families together, her traveling parties often included small children who could slow the group down or, worse, give it away by crying at the wrong moment. To curb these problems, Tubman always carried paregoric, an opium tincture that could knock out tots for hours at a time.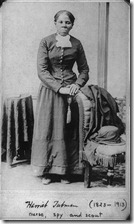 Well according to a study your Twitter style may be signs of psychoness:
What are some of the Twitter stylings of these undesirables? Curse words. Angry responses to other people, including swearing and use of the word "hate."  Using the word "we." Using periods. Using filler words such as "blah" and "I mean" and "um."
And to confirm their results they had people agree or disagree with a series of statements like this and then examined their tweets.
Psychopathy

Payback needs to be quick and nasty.
I like to pick on losers.

Narcissism

I have been compared to famous people.
I insist on getting the respect I deserve.

Machiavellianism

You should wait for the right time to get back at people.
Most people are suckers.
Well um blah blah you just made our list buddy.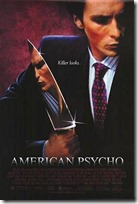 Utah Man Uses Obituary To Get Some Things Off His Chest
Val Patterson died of cancer earlier this month at the age of 59 and in his obituary he decided to come clean on a few things:
Now that I have gone to my reward, I have confessions and things I should now say. As it turns out, I AM the guy who stole the safe from the Motor View Drive Inn back in June, 1971. I could have left that unsaid, but I wanted to get it off my chest. Also, I really am NOT a PhD. What happened was that the day I went to pay off my college student loan at the U of U, the girl working there put my receipt into the wrong stack, and two weeks later, a PhD diploma came in the mail. I didn't even graduate, I only had about 3 years of college credit. In fact, I never did even learn what the letters "PhD" even stood for. For all of the Electronic Engineers I have worked with, I'm sorry, but you have to admit my designs always worked very well, and were well engineered, and I always made you laugh at work. Now to that really mean Park Ranger; after all, it was me that rolled those rocks into your geyser and ruined it. I did notice a few years later that you did get Old Faithful working again. To Disneyland - you can now throw away that "Banned for Life" file you have on me, I'm not a problem anymore - and SeaWorld San Diego, too, if you read this.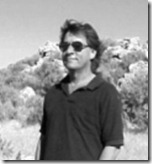 Tampa Strip Club Hires Sarah Palin Lookalike For GOP Convention
Thee Doll House, on North West Shore Boulevard, doesn't have webcams but its dancers are also planning to cash in during the convention.

Thee Doll House recently underwent a $1 million renovation and plans to bring in a Palin impersonator to entertain customers.

Neither club would predict how much money they would make during the convention but both expect business to more than quadruple.
Okay I guess I'm supposed to be OUTRAGED!! but really...eh. On the other hand is there even a single Democrat female politician that men would go pay money to see a nude lookalike of?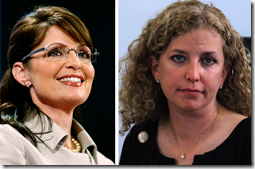 The Yahoo AoSHQ group. Bla bla bla.
And don't forget about the Job Bank.
And my twitter thang.
Tonight's post brought to you by Illinois Nazis: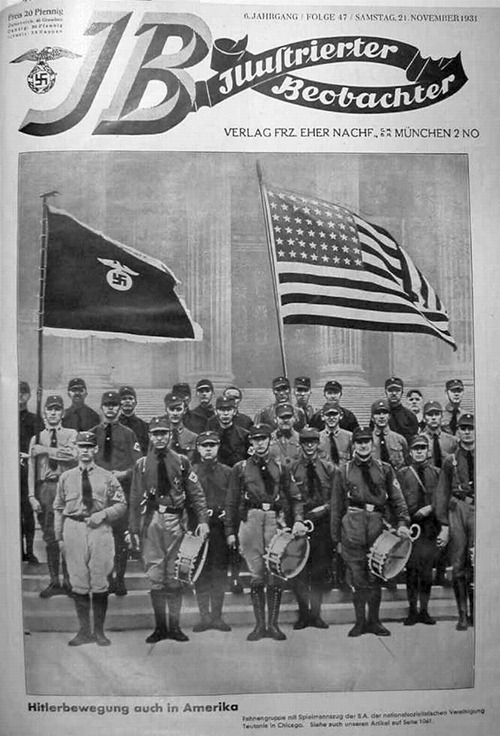 I hate these guys.
Notice: Posted by permission of AceCorp LLC. Please e-mail overnight open thread tips to maetenloch at gmail. Otherwise send tips to Ace.

posted by Maetenloch at
09:34 PM
|
Access Comments