« Blogger Calls Kate Upton "Fat" "Piggie;"
Upton Says She's Not Fat
|
Main
|
Top Headline Comments 7-17-12 »
July 16, 2012
Overnight Open Thread (7-16-2012)
Barack Obama Channels his Inner Fake Cherokee
If you were successful, somebody along the line gave you some help.  There was a great teacher somewhere in your life.  Somebody helped to create this unbelievable American system that we have that allowed you to thrive.  Somebody invested in roads and bridges.  If you've got a business -- you didn't build that.  Somebody else made that happen.  The Internet didn't get invented on its own.  Government research created the Internet so that all the companies could make money off the Internet.

The point is, is that when we succeed, we succeed because of our individual initiative, but also because we do things together.  There are some things, just like fighting fires, we don't do on our own
Yeah Ace covered this earlier but I think it's worth covering again for what it says about the left.
A key trait of the left is that its political positions are almost always emotion-based rather than reasoned out from a set of principles. There may be intellectual arguments for their policies but they're almost always tacked on long after the fact to justify a position that feels right. So it's natural that they will try to sell a position using the same quality that makes it so appealing to them.
One shared quality among humans (and some apes) is that we all have a built-in sense of fairness in our brains - or to be more accurate a keen detector of unfairness. And leftists use this unfairness sensor all the time when they're promoting forms of wealth redistribution e.g. it's *unfair* that the rich have so many boats and houses when there are working people who can't feed their families.
By re-framing a situation into an 'unfair' narrative they're trying to activate people's anti-unfairness brain circuitry to get them to emotionally accept the proposed solutions to make things 'fair' again. Now this works fairly often but it's certainly not the magic bullet that leftists believe it is. In particular it only works if the proposed 'fairness' solution doesn't itself also activate the unfairness-detector.
Now Americans generally admire people who've built up their own successful businesses through hard work, investment of money and huge amounts of time - so much so that this is a key component of the American Dream. So when politicians talk about making these businesses - particularly small ones - pay much higher taxes and fees, it also seems unfair that those who've made risks and worked very hard to build something should be the very ones to be singled out to have more of their earned wealth taken away. That also sets the unfairness neurons a-twitchin'.
The left knows this which is why they're always looking for some way to disqualify and devalue the achievements of successful entrepreneurs. So it's no surprise that both Elizabeth Warren and Obama (using nearly the same words) claim that no one really builds a business by themselves - it's really the result of government help, the work of other people, and plain luck.
Then it follows that business owners don't fully deserve their financial gains either and so it's completely reasonable to make them share it with others. Thus taking more from the successful who earned it is now the truly fair thing to do.
Of course their no-one-is-really-independently-successful argument is wrong for a host of reasons but now you know why they're making it in the first place.
Jonah Goldberg on the Suckiness of the UN
Not everything the U.N. does is evil. Some of it is just incompetent. The whole of what passes for the "international community" has been trying to enforce sanctions on Iran and North Korea. But nobody told the U.N.'s intellectual-property agency, it was revealed earlier this month, so they went ahead and gave North Korea and Iran computers and IT equipment.

A few days later, the invaluable human-rights group U.N. Watch reported that Iran was elected to the U.N. Conference on the Arms Trade Treaty, despite having just been declared guilty - in a U.N. Security Council report! - of illegally shipping guns and bombs to Syria.

Speaking of Syria, which is currently violating agreements to not murder its own people, it recently had a big victory at the Human Rights Council. Syria co-sponsored and passed a resolution pushed by Cuba (and supported by the usual Legion of Doom nations) to establish a "Right to Peace." The document is a lot of boilerplate until you get to the part where it says "all peoples and individuals have the right to resist and oppose oppressive colonial, foreign occupation." This is Middle East-speak for "It's okay to blow up Israelis."
Up is down, black is white, and human rights are really just a boot stamping you in the face in some hell-hole state.
China's Beautiful 'Green Cities'
The praise for the People's Republic of China isn't just coming from the likes of Barack Obama and Thomas Friedman, both of whom pine for a simpler, more -- eh -- totalitarian form of government.

The PRC party line is also gleefully recited by the hacks at USA Today, who claim that "China builds [the] most ecologically friendly cities."

Designed to be low-carbon and energy-saving, China is building more eco-cities, as they are known, than any other country, according to a survey by the University of Westminster in London. The United States ranked second.
But one thing we learned from the fall of the Iron Curtain is that communist countries treat their environments the same way they treat their citizens - brutally and nastily - and lie about it the entire time.
Pity USA Today is only in the business of reformatting PRC press releases and can't concentrate on the real environmental issues in Red China. As CBS News reports, 16 of the 20 most polluted cities on the planet are in China.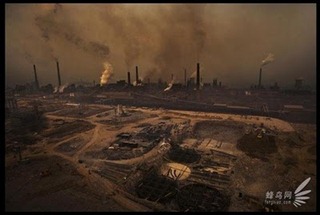 Games collection sells on eBay for US$1.2 million
Perhaps if you'd geeked out just a little harder this could've been you:
The collection is ridiculously complete, with every single game released on every Sega console, every game for many of Nintendo's consoles, and full sets for lesser-known consoles such as the PC Engine and Pioneer's Laseractive. All of the games are either factory-sealed or in mint condition with the original boxes and instructions. As an extra assurance the seller promised the collection came from a "pet-free/smoke-free home" and were "stored out of direct sunlight." The listing also contains hundreds of photos of the collection. The asking price for this mind-blowing collection of games was equally gob-smacking, with the seller only willing to part with his collection for 999,999 euro (approx. US$1,230,699.99).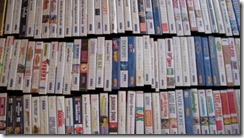 Including Stallone back in the day.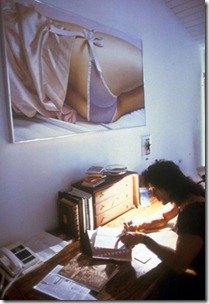 Well I'm Feeling Kinda Generous
Sure she'll probably just spend the money on meth or food for her baby or something but a guy can still dream can't he?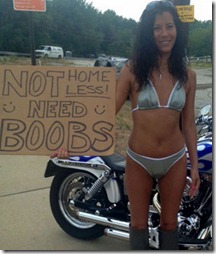 The Yahoo AoSHQ group. Bla bla bla.
And don't forget about the Job Bank.
And my twitter thang.
Tonight's post brought to you by rape prevention tips for rape-rapers: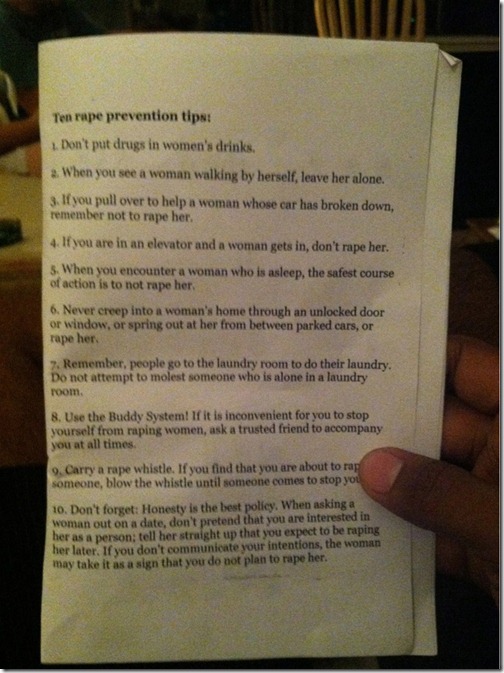 Okay these all seem pretty obvious but there's always a few guys who have to have everything spelled out for them.
Notice: Posted by permission of AceCorp LLC. Please e-mail overnight open thread tips to maetenloch at gmail. Otherwise send tips to Ace.

posted by Maetenloch at
10:23 PM
|
Access Comments