« "We Can't Drill Our Way Out"
|
Main
|
Top Headline Comments 7-9-12 »
July 08, 2012
Overnight Open Thread (7-8-2012)
End of the weekend for some, just another day for others, but all are welcome at the ONT party.
Who's Got Power and Who Doesn't?
Find out where the power is off with Blackout Tracker which shows both the duration and number of people affected.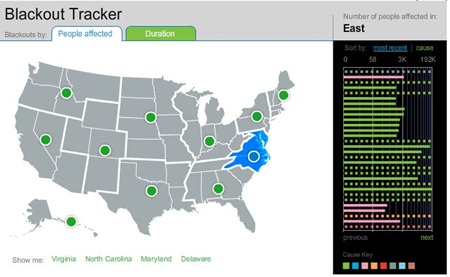 Put together by Eaton, a company that makes products that help utilities manage different parts of the electric grid, this little web app shows you where the electric grid has recently failed, and why. The Blackout Tracker doesn't claim to include all blackouts, but it gives you an idea of the number of blackouts that happen, and the wide range of causes blackouts can have. For instance, in the picture above, you can see that Wichita, Kansas, had a blackout earlier this week that was related to a heatwave-hot weather meant more people turned on their air conditioners in the middle of the day, and, for whatever reason, there wasn't enough electrical supply available to meet that demand.
And one thing that most people don't realize is how delicate our electrical distribution system actually is...well until the lights go off.
First, the grid doesn't have any storage. (At least, none to speak of.) Second, the grid has to operate within a very narrow window of technical specifications. At any given moment, there must be almost exactly as much electricity being produced as there is being consumed. If that balance is thrown off, by even a fraction of a percent, you start heading toward blackouts. There are people working 24-hours-a-day, 7-days-a-week, making sure that balance is maintained on a minute-by-minute basis.
And contra recent hysteria we have more to fear from an angry sun taking down the grid than we do from hackers and terrorists.
California Decides to Steer into the Crazy
They're bankrupt and being forced to cut basic services so of course Gov. Brown and the legislature have decided to sink billions the state doesn't have into a high speed rail system that most Californians don't want.
California is going for broke, and the country's most dysfunctional and badly governed state, enmeshed in debt and unable to manage its yearly budget, has voted to borrow billions of dollars it can't afford to begin a train project that it may never be able to finish - and that it may not even need.

...Californians must now scrape together tens of billions of dollars more - and hope that the federal government, despite the huge fiscal problems descending on Washington, will pump tens of billions more into a rail line that most Americans will never ride.

Large majorities of Californians tell pollsters that they don't want this train; the cash strapped state meanwhile is slashing funding for schools, colleges, parks and other basic services.
Bill Maher Living the AoSHQ Lifestyle
Well he is open-minded and likes hookers of all colors and sexes:
In 2010, Bill Maher said he wished President Barack Obama was less like Brady and more like Death Row Records co-founder Suge Knight... In response, Brady said that just because Maher likes black prostitutes, doesn't mean he understands the black experience, adding that he wouldn't appear on Maher's show...

..."Now, Bill Maher would call the cops and he would have his lawyer - I'd get sued and lose my house and it's not worth it for me," he continued. "But the black man part of me would be so satisfied to slap the s*** out of him in front of Cocoa and Ebony and Fox, the three ladies of the night that he has hired . . . and Fancy, who also happened to be named Tyrique at one point."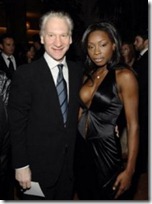 "I Found A Grenade In The Woods"
So a guy find a grenade in the forest and the thoughtful netizens at 4chan offer suggestions on what to do with it.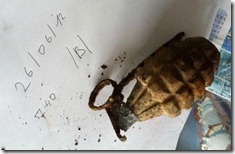 Seven Insane Ways To Get Drunk Without Drinking
Did you promise to never allow alcohol to pass through your lips? No problemo - there are plenty of other orifices and membranes available:
Not so long ago, there was a European invention called Alcohol Without Liquid, or AWOL (that should be your first red flag). You pour in a shot of your liquor of choice, the machine turns it into a vapor, and you inhale it. Insufflated alcohol goes into your bloodstream much faster than drinking. Also, the amount of food you have eaten doesn't affect its potency because, again, it bypasses your digestive system. It advertised a calorie-free drinking experience and promised no hangovers.
Apparently pro-ana and pro-thin websites do not approve of Kate Upton for promoting eating for pleasure and 'fat-pride':
[Kate Upton] has become the target of pro-anorexia website SkinnyGossip following her participation in a burger commercial. Despite shooting sexy images for Carl's Jr. a few months back, the website has suddenly decided to slam the blonde star now by calling her a "cannibal."

..."Guess who?! Yes, it's the lovely Kate Upton, confidently lumbering up a runway like there's a buffet at the end of it," they said, before adding: "She looks thick, vulgar, almost pornographic - and she is a solid 30lb too heavy for this outfit."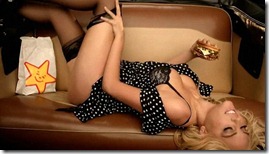 The Horror: Fashion Models Without Makeup
Just remember that some guy some place is waking up to this.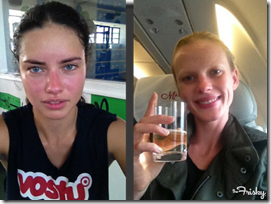 Weekly AoSHQ Commenter Standings
Top 10 commenters:
1 [356 comments] 'toby928?' [49.97 posts/day]
2 [319 comments] 'Vic'
3 [293 comments] 'kbdabear'
4 [285 comments] 'Bob'
5 [229 comments] 'Soona'
6 [207 comments] 'wheatie'
7 [199 comments] 'teej'
8 [181 comments] 'steevy'
9 [174 comments] 'Nevergiveup'
10 [169 comments] 'Cicero'
Top 10 sockpuppeteers:
1 [95 names] 'kbdabear' [13.33 unique names/day]
2 [50 names] 'Cicero'
3 [46 names] 'toby928?'
4 [44 names] 'Ed Anger Issues'
5 [39 names] 'Islamic Rage Boy'
6 [38 names] 'Scobface'
7 [35 names] 'Mallamutt, RINO President for Life'
8 [31 names] 'toby928?'
9 [29 names] 'Doctor Fish'
10 [29 names] 'JDP'
The group. Yeah.
Where it's at - the Twitter
Tonight's post brought to you by Stormtrooper Target VIII: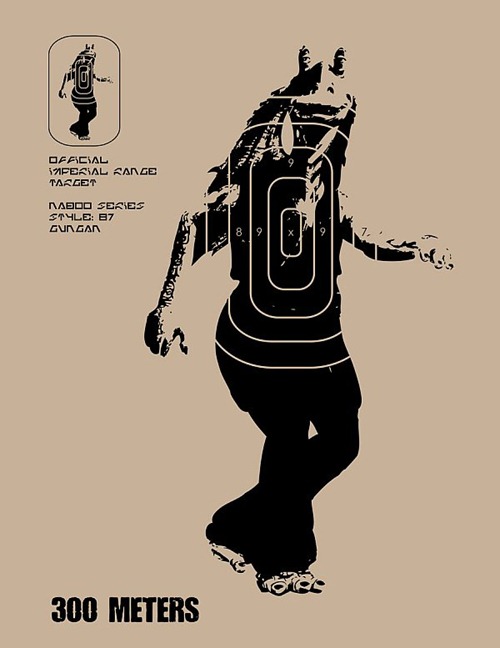 Fear leads to anger; anger leads to hate; hate leads to better target practice
Notice: Posted by permission of AceCorp LLC. Please e-mail overnight open thread tips to maetenloch at gmail. Otherwise send tips to Ace.

posted by Maetenloch at
09:10 PM
|
Access Comments