« Utah Suing Federal Government
|
Main
|
Top Headline Comments 7-6-12 »
July 05, 2012
Overnight Open Thread (7-5-2012)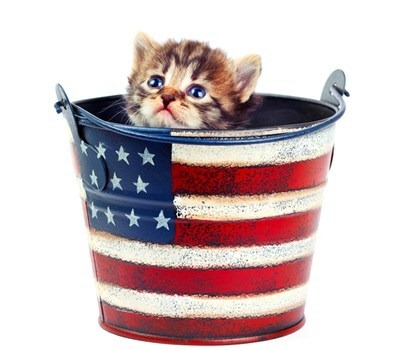 Okay somehow I managed to get this far in life without ever being arrested or knowing about this 1969 musical (it was made into a movie in 1972).
Written by Sherman Edwards and Peter Stone, it ran for 1,217 performances. It's hard to believe that forty-three years ago, it was still popular to write an unabashedly patriotic musical that openly celebrated American exceptionalism and painted the founding fathers not just as humans but as the intellectual and moral giants that they were. Because the 1972 film version is tantamount to a filmed version of the play rather than a Hollywood re-interpretation, its original intent and form is easily accessible to today's audience. It deserves a good look and therefore, on this July 4th, let's take some time exploring and enjoying this American musical about America:

...The brilliance of the drama in this show is not "will they do it?" since everyone in the audience knows they will. The drama lies in "how are they gonna pull this off?" The show uses a simple but very theatrical and dramatic device by showing a giant day calendar on the wall above John Hancock's desk. Each new scene shows the calendar page ripped away revealing what day we are witnessing.
Ah Those Dishonest Human Rights Hypocrites
IT'S AS IF ALL THAT HUMAN-RIGHTS CONCERN WAS JUST PARTISAN HACKERY: Liberals ignore Obama's Guantanamos: The same people who excoriated Bush's war on terror are letting Obama do as he pleases.

Let me be clear: All you people who were playing the have-you-no-decency card under Bush, but who aren't screaming just as loud now - which is pretty much all of you people who were playing the have-you-no-decency card under Bush - were and are miserable lying hacks. And I thank Obama for making that perfectly clear, at least.
Thomas Jefferson: Scientist, Inventor, Gadgeteer, and Politician
We were truly blessed that the political leaders of the US at the founding were men who were classically educated, curious and knowledgeable about the world, and had politics as just one of their many interests:
There is a story that on one occasion, while stopping at an inn, Jefferson spent the evening with an educated stranger from the North who was so charmed with his conversation and amazed at his learning that he inquired of the innkeeper who his companion might be.

    "When he spoke law, I thought he was a lawyer; when he talked about mechanics, I was sure he was an engineer; when he got into medicine, it was evident he was a physician; when he discussed theology, I was convinced he must be a clergyman; when he talked of literature, I made up my mind that I had run against a college professor who knew everything." (Curtis, 1901)
Monticello, Jefferson's home, was filled with examples of his scientific philosophy. An inventor and gadgeteer of great ingenuity, Jefferson's practical innovations or improvements on others inventions included: the swivel chair, the polygraph, letter press, hemp break. pedometer, mouldboard plow, sulky, folding chair, dumb-waiter, double acting doors, a seven day clock, and a wind vane on the eastern portico of Monticello that enabled him to see which way the wind was blowing on a raining day without getting wet. The entry hall at Monticello was made by Jefferson into a museum to display his many scientific interests. The displays included fossils and specimens from the Lewis and Clark Expedition.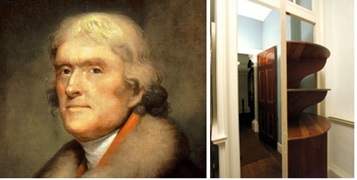 The Florida Policeman Who Can Not Be Fired
He has been investigated by police 40 times; has been accused of battery, car theft, boarding a plane with a loaded gun, and carrying drugs.

German Bosque is likely one of the worst repeat offenders in Opa-Locka, Florida - and he's a police officer.

Sgt Bosque, 48, who joined the force in 1993, has been arrested and jailed three times.

Sgt German Bosque has been arrested and jailed three times and has been disciplined, suspended, fined and sent home on full pay more than any other officer operating in the state

He has been accused of beating and stealing from suspects, ignoring direct orders and writing out false police reports, including one in which he hit himself to make an alleged fight appear genuine.

Bosque has been found driving with a suspended licence, with counterfeit money, and in possession of cocaine and crack pipes in his car. Girlfriends allege he has been violent.

Yet Bosque, who lives with his fiancée in North Miami, still manages to keep his job in one of the most notorious police departments in the state.
Well where there's this much smoke, I always figure there's a whole lotta fire that they just didn't have proof for. On the other hand: it's Florida.
Bosque must have friends on high and/or some amazing FOP Jedi powers.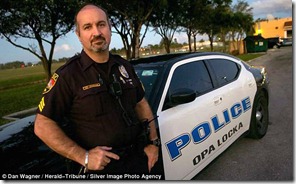 Cracked Wants You To Write For Them
Think you're funnier and more interesting than most of their articles? Well now's your chance to prove it AND make money. No one will be rejected.
Don't get us wrong -- it's not easy. We have high standards. This game is easy to play, but hard to master. But if you're funny or clever or smart, and willing to work, we'll give you money and a bigger audience than you will find anywhere else.

What does it pay? Well, our full-length feature articles start at $100 each, and after your fourth published article you get bumped up to the veteran pay of $200. If your article is among the ten most popular that month, you get a $50 bonus. The Quick Fixes we mentioned earlier, since they're only a fraction of the size of that other stuff, pay at $50 a shot. You turn in the finished article, you get paid by PayPal -- there's no waiting for months to get a check. Also, if you have a blog or a Twitter account or a book to promote, we'll let you advertise it at the end of your article and send thousands of readers there.

Given the current quality of Hollywood any one of these pictures would make a better than average premise for a movie.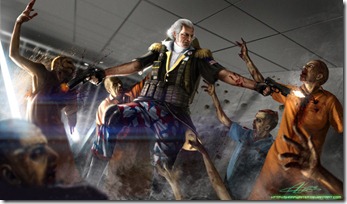 Dr. Rob Schneider Compares Vaccinations to Nuremberg Laws
So California has a proposed bill, AB 2109,  which requires parents to obtain a note from their doctor before they can refuse to vaccinate their children. The purpose is to guarantee that they at least hear the benefits and true risks of the shots. But according to noted medical researcher Rob Schneider this is just like the Nazi laws:
"My wife is 5 months pregnant, and I'm for parent's rights, not government coercion to tell us what we can and can't do with our kids. There is no other mandated procedure. It's illegal. You can't make people do procedures that they don't want. The parents have to be the ones who make the decisions for what's best for our kids. It can't be the government saying that. It's against the Nuremberg Laws."
Oh well Rob's movies are still a guilty pleasure of mine but when it comes to anything other than making me laugh, he's a retard.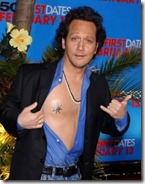 Study Says Women Don't Date Unemployed Men
As if losing your job doesn't suck enough, a recent survey conducted by online dating site It's Just Lunch found that 75 percent of women wouldn't even go on a date with an unemployed man. Well, 42 percent of women would consider it. But 33 percent said there was no chance, while the other 25 percent said they would go on a date with a jobless guy.
Well ladies do prefer a guy with a jay-oh-bee but on the other hand I've always had the best success at meeting and dating women while between jobs  or contracts. But I suspect that's mostly because I had more time than usual plus plenty of irons in the fire besides a job.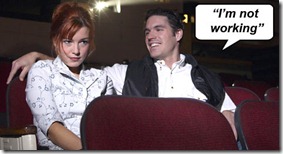 Yahoo group. That is all.
And my Twitter spew.
Tonight's post brought to you by July: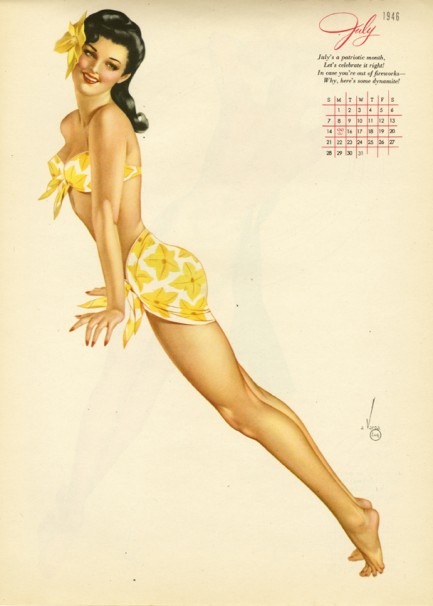 Notice: Posted by permission of AceCorp LLC. Please e-mail overnight open thread tips to maetenloch at gmail. Otherwise send tips to Ace.

posted by Maetenloch at
09:36 PM
|
Access Comments