« July 1, 1898, Near Santiago, Cuba
|
Main
|
Top Headline Comments 7-2-12 »
July 01, 2012
Overnight Open Thread (7-1-2012)
Hope everyone enjoyed and used the hell out of that extra second we got last night. 
No Progress in the War on Poverty - And There Never Will Be
For ye have the poor with you always, and whensoever ye will ye may do them good: but me ye have not always - Mark 14:7
So the War on Poverty has been on-going for 47 years and after untold billions spent the net effect has been...nada, zip, nothing:
"[S]ince President Obama took office [in January 2009], federal welfare spending has increased by 41 percent, more than $193 billion per year," the study says.

Federal welfare spending in fiscal year 2011 totaled $668 billion, spread out over 126 programs, while the poverty rate that remains high at 15.1 percent, roughly where it was in 1965, when President Johnson declared a federal War on Poverty.
Now if you dig down enough, you find that the federal poverty levels were basically set in 1962 as 3 times the Department of Agriculture's economy food plan for families of three or more people and have been adjusted for inflation every year since then. Which is not a terrible way of measuring poverty but also ignores the fact that the cost of food in constant dollars has actually gone down since 1962.
But the biggest reason that the poverty rate has remained unchanged is because it only measures income - not actual poverty:
The official poverty measure counts only monetary income. It considers antipoverty programs such as food stamps, housing assistance, the Earned Income Tax Credit, Medicaid and school lunches, among others, "in-kind benefits" - and hence not income. So, despite everything these programs do to relieve poverty, they aren't counted as income when Washington measures the poverty rate.
So basically the federal poverty rate reflects the number of people who are poor before they receive any charity or government benefits. And since this effect is more or less baked into the statistical cake, you can bet that the official US poverty rate circa 2050 will be around 15%.
Let the preemptive hand-wringing commence.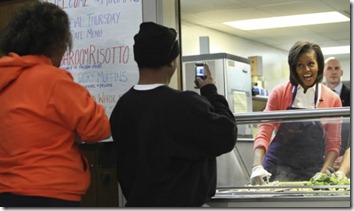 Feeling Down and Demoralized after The ObamaCare Decision?
Then let Dick Butkus cheer you up:
Tom Elia, who blogs at The New Editor, watches this video reel regularly to get himself in the right frame of mind for the political fight facing us
Well Butkus was a bit before my time so I only know his playing through highlight reels. But yeah after watching this I am feeling better.
With their own equipment budget and few bureaucratic restrictions special forces can buy pretty much whatever they can afford. And their choices often help determine what regular forces go with.
Special Operations pioneered the use of fused imaging systems that combine a thermal camera with night-vision light intensification in a package light enough to fit on a helmet. The monocular combines imagery from an infrared heat sensor with traditional image intensification to create an enhanced fused image with an infrared highlight. The combination enables the operator to pick up heat signatures in the distance that may be hidden behind bushes or vehicles. ...Finally, the i-Aware Fusion also allows the wearer to transmit and receive real-time color video and other battlefield information. This means that the operator could see the feed from an overhead UAV, or share imagery with other users or beam it back to a command post.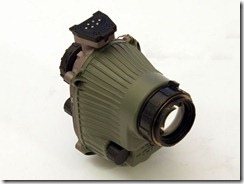 Plus the British have their spec op jeep: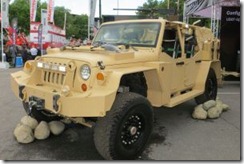 Just add a bar and semi-gullible friends.
Is There a Formula For Hit Songs?
Well after analyzing over 1300 popular songs there is a formula for which chords work well together in progressions. Probably not a big surprise to anyone who's studied music theory but it is interesting to see it quantified.
Here are the most popular keys:

and the most popular chords when transposed to C - the I IV V and relative minors pretty much dominate:

June 12, 1897: The Swiss Army Gets Its Knife
[Karl Elsener], a Swiss manufacturer of surgical instruments and cutlery, was a very fashionable man indeed. So he was less than thrilled to learn that the Swiss army was importing Solingen blades from neighboring Germany. Elsener set out to develop a homegrown multifunctional tool worthy of being carried by his local Alpine troops.

His prototype of what became known as the Swiss army knife appeared in 1891. The original - made with a wooden handle - included a blade, a screwdriver and a can opener. But Elsener was not happy with it and tinkered endlessly, adding a second blade using a revolutionary spring mechanism, and strengthening the housing.

The addition of a second blade necessitated extra space for the spring, which also opened up more room for other tools.
More than 34,000 Swiss army knives are manufactured every day, and small wonder. This remarkably versatile tool is standard equipment for everyone from Boy Scouts to building contractors to mountaineers. It is even carried into space aboard the space shuttle.

Oh, and every recruit in the Swiss army still receives a knife upon entering the service. Victorinox supplies the army with about 50,000 knives each year.
I carry the 4 GB version of this one daily and it's been very handy since you never know when you'll need a laser, flash drive, pen, scissors or a knife or all of them at once.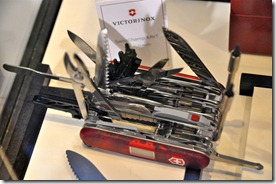 Apparently it's fairly common in Russia to have a constantly recording dash-cam in your car for legal reasons which leads to recordings like this.
Weekly AoSHQ Commenter Standings
Top 10 commenters:
1 [669 comments] 'Vic' [93.84 posts/day]
2 [402 comments] 'garrett'
3 [366 comments] 'soothsayer'
4 [328 comments] 'Niedermeyer's Dead Horse'
5 [303 comments] 'Bitter Clinger and all that'
6 [274 comments] 'steevy'
7 [269 comments] 'Oldsailors Poet, Team Dagny'
8 [269 comments] 'starry'
9 [267 comments] 'tasker'
10 [262 comments] 'StuckOnStupid'
Top 10 sockpuppeteers:
1 [73 names] 'eat chocolate' [10.24 unique names/day]
2 [73 names] 'Ed Anger Issues'
3 [63 names] 'Islamic Rage Boy'
4 [56 names] 'Cicero'
5 [54 names] 'Scobface'
6 [50 names] 'andycanuck'
7 [44 names] 'Grumpy Scalia'
8 [37 names] 'toby928?'
9 [35 names] '18-1'
10 [34 names] 'Luck has nothing to do with it'
The group. Yeah.
Where it's at - the Twitter
Tonight's post brought to you by young Winston, 1895: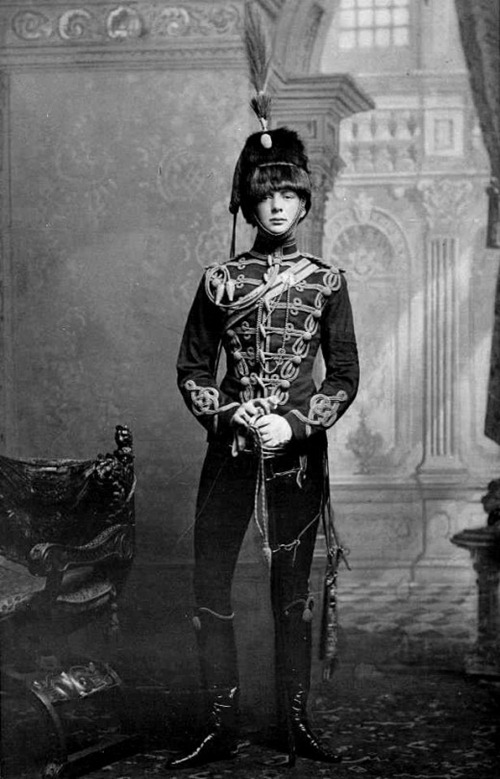 Notice: Posted by permission of AceCorp LLC. Please e-mail overnight open thread tips to maetenloch at gmail. Otherwise send tips to Ace.

posted by Maetenloch at
09:31 PM
|
Access Comments