« Romney Money Bomb: $2.8 Million $3.2 Million
|
Main
|
Top Headline Comments 6-29-12 »
June 28, 2012
Overnight Open Thread (6-28-2102)
New England Journal of Medicine
.
And the good news is that life expectancy has risen from 49 years in 1900 to almost 79 today with a much higher quality of life. The not so good news is we're also finally living long enough to get cancer or heart disease.
But perhaps if we eventually unlock the secret to these diseases, we could make the new leading causes of death be duels, reality tv, and ennui.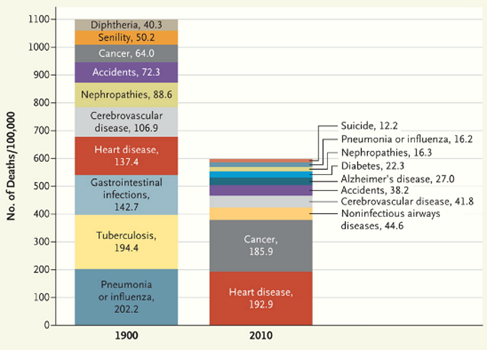 And compare these to what killed people back in 1811. Who knew that cold water, apoplexy, and mortification were so deadly?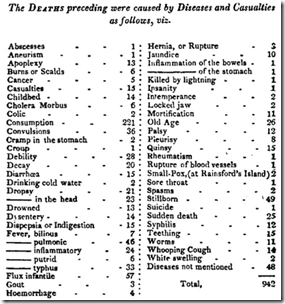 Where The Bloodthirsty Fascist Ones Are
Okay I still like Where The Wild Things Are but clearly it was a good thing that Maurice Sendak was never allowed to have any political kind of power before he died as he made clear in an interview recently published in The Comics Journal. And Gary Groth should be watched too since he's a known suck-up to would-be political terrorists.
SENDAK: Bush was president, I thought, "Be brave. Tie a bomb to your shirt. Insist on going to the White House. And I wanna have a big hug with the vice president, definitely. And his wife, and the president, and his wife, and anybody else that can fit into the love hug."

GROTH: A group hug.

SENDAK: And then we'll blow ourselves up, and I'd be a hero. [Groth laughs.] To hell with the kiddie books. He killed Bush. He killed the vice president. Oh my God.

GROTH: I would have been willing to forgo this interview. [Sendak laughs.]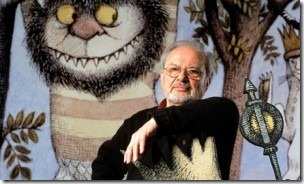 The Oldest Naval Ships Still in Service
It turns out that there are some pretty old ships still in use even by major navies.
Last year the British Royal Navy retired its oldest warship still in service, the 4,700 ton HMS Caroline. This light cruiser entered service in 1914 and fought in the epic Battle of Jutland in 1916. After World War II Caroline served as a training ship, mostly tied up at dockside. When decommissioned last year, the ship could no longer move under her own power.
And until recently the USS Kitty Hawk (commissioned in 1961) was the USN's oldest active ship:
three years ago the carrier, USS Kitty Hawk (CV 63) was finally decommissioned and ceased to be the oldest ship in the fleet. The Kitty Hawk served for 48 years and 13 days. In that time about 100,000 sailors served on the ship. The ship was the navy's last non-nuclear carrier and, since 1998, the oldest ship in commission.
But the record goes to Russia's  VMF Kommuna:
Currently, the oldest ship still in service is the Russian salvage ship VMF Kommuna. This 2,500 ton catamaran was built in the Netherlands and entered service in 1915. Kommuna began service in the Czar's navy, spent most of its career in the Soviet (communist) Navy and now serves in the fleet of a democratic Russia. Originally designed to recover submarines that had sunk in shallow coastal waters, Kommuna remains in service to handle smaller submersibles, does it well and has been maintained over the decades to the point where it is cheaper to keep the old girl operational than to try to design and build a replacement.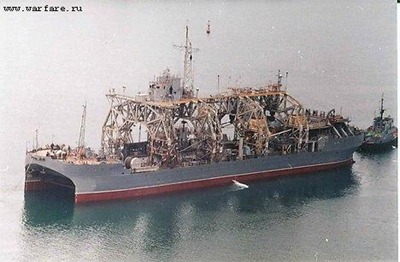 10 Bizarre Schools From Around The Country
Okay Ace already covered the Blue Man Group school which came under fire from parents who discovered their kids weren't actually learning how to read, but there are many other equally dopey schools out there.
Play Mountain Place describes itself as "a progressive alternative humanistic play-based preschool and elementary school located in Los Angeles, California." Children are not pressured in any way - they can wear diapers for as long as they like, for instance. Classes take place primarily outside and part of the curriculum includes petting animals.
Well underwear and pants are just another form of oppression by the Man.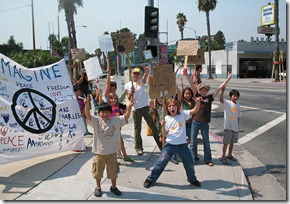 9 Chilling TV Ads From the First Dot-Com Bubble
Heh I remember most of these from the 2000 Super Bowl I think. What's amazing is how fast they all dried up after dropping so much money on ads. Some were gone even before the next quarter.
Clearly you want to be traveling aboard the old NCC-1701.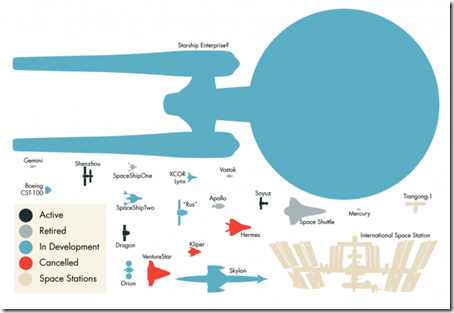 They should have these at amusement parks.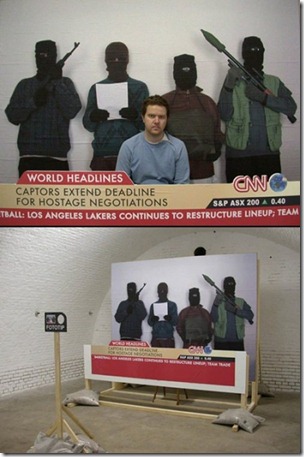 Yahoo group. That is all.
And my Twitter spew.
Tonight's post brought to you by witches: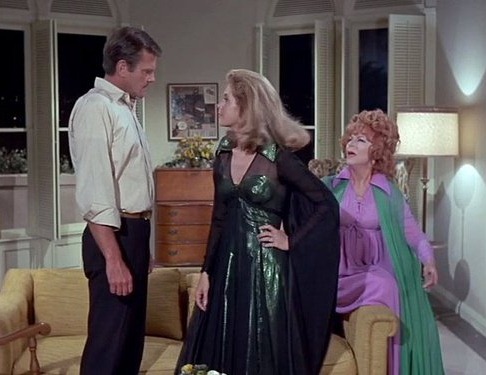 Notice: Posted by permission of AceCorp LLC. Please e-mail overnight open thread tips to maetenloch at gmail. Otherwise send tips to Ace.

posted by Maetenloch at
10:07 PM
|
Access Comments