« The Gaming Thread....It's Back Edition
|
Main
|
Tropical Storm Debby (tmi3rd) »
June 24, 2012
Overnight Open Thread (6-24-2012)
End of the weekend for some, just another day for others, but all are welcome at the ONT party.
And good news - if you emailed me about being banned, pixy says you can now comment again. So you have that going for you.
The 20 Hottest Conservative Women In The New Media - 2012 Edition
As judged by a semi-qualified bunch of mostly well-known conservative blogger-types according to utterly subjective criteria that mean nothing.
But you're still gonna click through and pore over them anyway despite what the restraining orders say.




And here are the results from previous years for reference purposes...
The 20 Hottest Conservative Women In The New Media (2011 Edition)
The 20 Hottest Conservative Women In The New Media (2010 Edition)
The 15 Hottest Conservative Women In The New Media (2009 Edition)
Reagan Couldn't Be Nominated by the GOP Today?
Well that's what Jeb Bush said - well except once you dig through all the ellipses and Dowd-ified quotes he didn't. Here's what he actually said:
"Ronald Reagan would have, based on his record of finding accommodation, finding some degree of common ground, as would my dad - they would have a hard time if you define the Republican party - and I don't - as having an orthodoxy that doesn't allow for disagreement, doesn't allow for finding some common ground," Bush said, adding that he views the hyper-partisan moment as "temporary."

"Back to my dad's time and Ronald Reagan's time - they got a lot of stuff done with a lot of bipartisan suport," he said. Reagan "would be criticized for doing the things that he did."
Which is a fair statement IMO. Back before he became a statesman, Reagan was a conservative politician and not a perfectly orthodox one either. He may be nigh universally loved today but when he was president he still got a good amount of heat from the right.
Here's an article in the LA Times from 1987 in which many conservatives were angry with Reagan for being insufficiently anti-communist and their chilly reaction to him:
Thus, when the President arrived, the conservatives were already seething. Reagan, stunned by his icy greeting, used index cards in making a statement of less than five minutes.

"When he stopped there was dead silence, and he stood there awkwardly; as an old radio man, he would have called it dead air," said a conservative who attended the meeting. "He must have stood there for 15 seconds and then said: 'I guess I interrupted some work.' Then he turned and walked away and, as he went out the door, he put his hands out with his palms up as if to say: 'What's going on here?' "
And given how the Overton window in the GOP has shifted to the right on many issues since then I suspect the 1980 version of Reagan would not have smooth sailing to a nomination today - in large part due to lessons learned during the 80s:
Too little attention is paid to the basic fact that Reagan was a man of his times and the times have changed. For instance, much of the GOP's "extreme" opposition to tax increases stems from lessons learned from Reagan's experience. Democrats promised to cut spending if Reagan raised taxes. They didn't cut spending. Reality-based Republicans don't want to repeat that mistake. Likewise, Reagan agreed to amnesty for illegal immigrants in 1986. Rather than be a one-time deal, it proved to be an incentive for more illegal immigration. And so on. The upshot of so much of the "Reagan was too reasonable for today's GOP" blather assumes that Reagan wouldn't have learned from what turned out to be mistakes - and that today's Republicans shouldn't either.
But I am sure that a savvier 2012 101 year-old version of Reagan would win in a walk.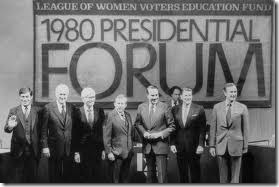 Stacy McCain's Rules for Comments
Well we're not quite as strict around here (except for #3) but then we also randomly ban people just to keep everyone on their toes.
I just want to spotlight a few things that I am finding particularly banworthy in recent days, for the benefit of those Loyal Readers who want to make my job easier by pointing out idiots who drop by for the express purpose of fouling the premises.

The old whine that Romney is no better than Obama. I am sick and tired of reading this BS.
Stupid posts by people who don't get why Stacy is posting like a madman about Brett Kimberlin and Neal Rauhauser. If you're too dumb to figure out their significance after all that's been written, GTFO.
On a related topic, anyone encouraging vigilanteism or messing around with BK/NR a la Anonymous or 4chan is going to get banned. Period.
[Reserved for future annoyances]
10 of the World's Most Expensive Beers
Well for varying strengths of 'beer':
Price: $765/330ml
ABV: 55%

With the beer to end all beers, the gang at Brewdog mistakenly thought End of History would end the ABV arms race. At 110 proof and a staggering $765, it is the third strongest and second most expensive beer on the planet. This blond Belgian ale was mixed with nettles and juniper berries from the Scottish highlands and then freeze distilled multiple times. Only 12 bottles exist, and each is made out of taxidermied roadkill: seven weasels (stoats), four squirrels, and one hare.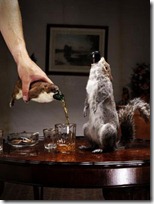 Formula One Cars Are Really Fast
Well when driven by professional racers. Here's side-by-side video of average people driving the track and then professionals.
No Visitors Please: Five Countries That You Won't Be Seeing Anytime Soon
Okay I could pretty much guess North Korea and Iran, but who knew Angola was so selective in who gets to see beautiful Luanda:
Angola, one of Africa's largest oil producers, as well as one of the world's poorest countries, is coping with the effects of a 27-year long war for independence that devastated its population and landscape. Tourism isn't easy either. Visas, which can take up to three months to arrive. To attain your visa and permission for entry, you must have proof of vaccination for yellow fever, two letters of invitation to Angola from within the country and a bank statement confirming that you have "proof of sufficient funds," at least $100 per day.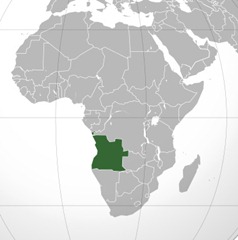 Weekly AoSHQ Commenter Standings
Top 10 commenters:
1 [444 comments] 'Vic' [62.39 posts/day]
2 [349 comments] 'AllenG (Dedicated Tenther) Channelling Breitbart'
3 [342 comments] 'Oldsailors Poet, Team Dagny'
4 [340 comments] 'Niedermeyer's Dead Horse'
5 [292 comments] 'MWR, Proud Tea(rrorist) Party Hobbit and ABO Supporter'
6 [275 comments] 'Anna Puma'
7 [266 comments] 'Y-not'
8 [240 comments] 'Robert'
9 [236 comments] 'soothsayer'
10 [200 comments] 'tasker'
Top 10 sockpuppeteers:
1 [127 names] 'House in order' [17.85 unique names/day]
2 [73 names] 'Ed Anger Issues'
3 [57 names] 'Cicero'
4 [54 names] 'kbdabear'
5 [50 names] 'andycanuck'
6 [50 names] 'Scobface'
7 [40 names] 'famous quote'
8 [39 names] 'The Political Hat'
9 [35 names] 'toby928?'
10 [31 names] 'Islamic Rage Boy'
The group. Yeah.
Where it's at - the Twitter
Tonight's post brought to you by June: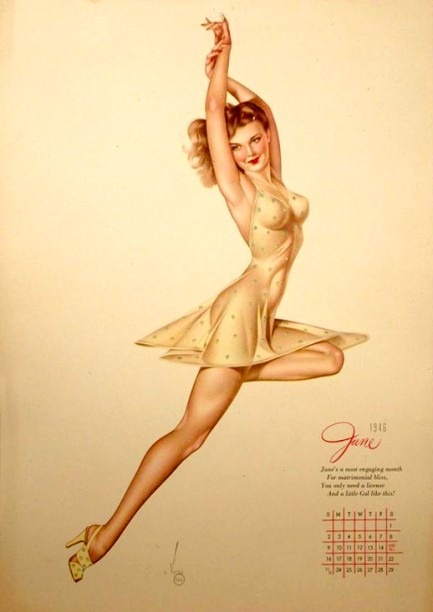 Notice: Posted by permission of AceCorp LLC. Please e-mail overnight open thread tips to maetenloch at gmail. Otherwise send tips to Ace.

posted by Maetenloch at
10:00 PM
|
Access Comments