« BREAKING: Muslim Brotherhood Candidate Wins Egyptian Presidency
|
Main
|
There is one SMOD... »
June 24, 2012
Sunday Morning Book Thread 06-24-2012: Revisionism Edition [OregonMuse]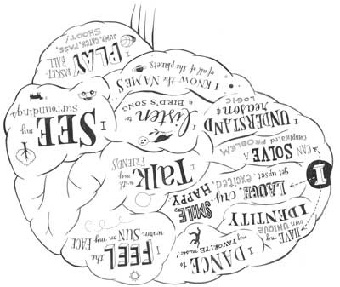 Everything You Know Is Wrong
Good morning to all of you morons who can read. Ha ha, I crack me up. Anyway, this week I'd like to highlight some books that go against the received wisdom of our age.
The third-rate burglary
Everyone knows that the Watergate scandal was The Greatest Constitutional Crisis In The History Of The Nation, right? That's what the liberals who are busy writing our history books say, anyway. But lost in the madness is this book, which is an absolute must-have for every conservative. It's no longer in print, but used copies are readily available, and I got my copy for a couple of bucks on Amazon. Victor Lasky, a conservative columnist back in the day and who has long since passed on, meticulously documents how everything, every dirty trick, wiretapping, enemies list, etc, that the Dems and their allies in the press excoriated Nixon for, was routinely practiced by Roosevelt, Truman, JFK, and (especially) LBJ. Our intrepid watchdogs of the press more or less looked the other way when the Democrats were playing hard-ball politics, but with Nixon, it was, as we've already noted, The Greatest Constitutional Crisis In The History Of The Nation. One customer reviewer on Amazon put it this way:
Lasky describes a meek, confused Republican Party that believes P to Q4 is an agressive move. Meanwhile Democrats kick, scratch and bite off ears in going after their prize of power.
Some things never change.

Of making many books about the assassination of Kennedy there is no end
I'm not sure what the received wisdom is concerning the JFK assassination. I think most people believe there was some sort of conspiracy behind it, and either there was another shooter involved and/or Oswald could never have fired shots that rapidly from a bolt-action rifle at that distance. Or something like that. Of course, the precise nature of the conspiracy depends on who you are: if you're on the left, then JFK, who believed everything that today's progressive left believes, only in 1962, was poised to implement a hugely progressive agenda, but was stopped from doing so by a shadowy cabal of right-wing power brokers (with CIA connections) who managed to dupe a right-wing kook named Lee Harvey Oswald into doing their dirty work for them.*
And if you're on the right, JFK's assassination was either a mob hit or Fidel Castro getting back at him for the Bay of Pigs.
So, given these choices, it's a pleasure to come across a book that rejects both and presents a surprising alternative: namely, that the Warren Commission's findings were essentially correct, to wit: Oswald was a mentally unbalanced left-wing kook who acted alone and who didn't need anyone to pull his strings to get him to do what he did. I like this book if for no other reason than because it is an "anti-conspiracy theory" book and over the years I have come to loathe conspiracy theories of any sort. So I admit I was predisposed to favor the conclusions presented in this book even before I began reading it.
But don't let my biases stop you from reading it, anyway.

*Oswald was, in fact, a left-wing kook, as has been well-established, and the modern president whose views and political agenda JFK's most closely resemble are probably George W. Bush's, but the left never lets mere facts like these get in the way of a good narrative.
Misc.
Finally, moron commenter Whitehall's recommendation of Herbert Hoover's book on the U.S. entry into WW II in last week's thread caught my eye. This is his blurb about it:
The main thesis is that the US should have stood back and watched Russia and Germany fight it out, weakening either or both. Neither was a direct threat to the UK or the US. FDR put a lot of pressure on Chamberlain to guarantee Polish independence when the UK and France had no viable military means to make it stick. FDR very deliberately provoke[d] war with Japan, ignoring the peace party in Tokyo until it was replaced with hardliners and then putting even more pressure on Japan. My respect and appreciation for Hoover has increased immensely since reading the book.
I haven't read it, but I've always thought that Hoover's place in history is unfairly low, for the most part, so his book is now on my list. And, of course, this book has been mostly forgotten because history is written by the winners. The Kindle edition is a pretty good deal for less than $10 (currently). Again, thanks to Whitehall for bringing it to my attention.
So that's all I have for this week.
As always, book thread tips may be sent to aoshqbookthread@gmail.com
Hopefully, you all have been reading some good stuff this week.

posted by Open Blogger at
11:26 AM
|
Access Comments