« The Soros-Media Matters-White House Connection
|
Main
|
Top Headline Comments 6-22-12 »
June 21, 2012
Overnight Open Thread (6-21-2012)
Now this is just an animated GIF but it's interesting how the addition of even a little motion turns it into something more than just a comic panel. For an even better example with sound, motion, and perspective check out this sample of the graphic novel, Soul Reaper.
And given advancements in smart paper, cheap low-power computing and new multimedia features in HTML5 it's not hard to imagine that full-on interactive books with active graphics and sound will be available within the decade.
Add in more computing and ubiquitous networking and eventually everyone will own their own personal "A Young Lady's Illustrated Primer". You can already see hints of what's possible in this ipad app.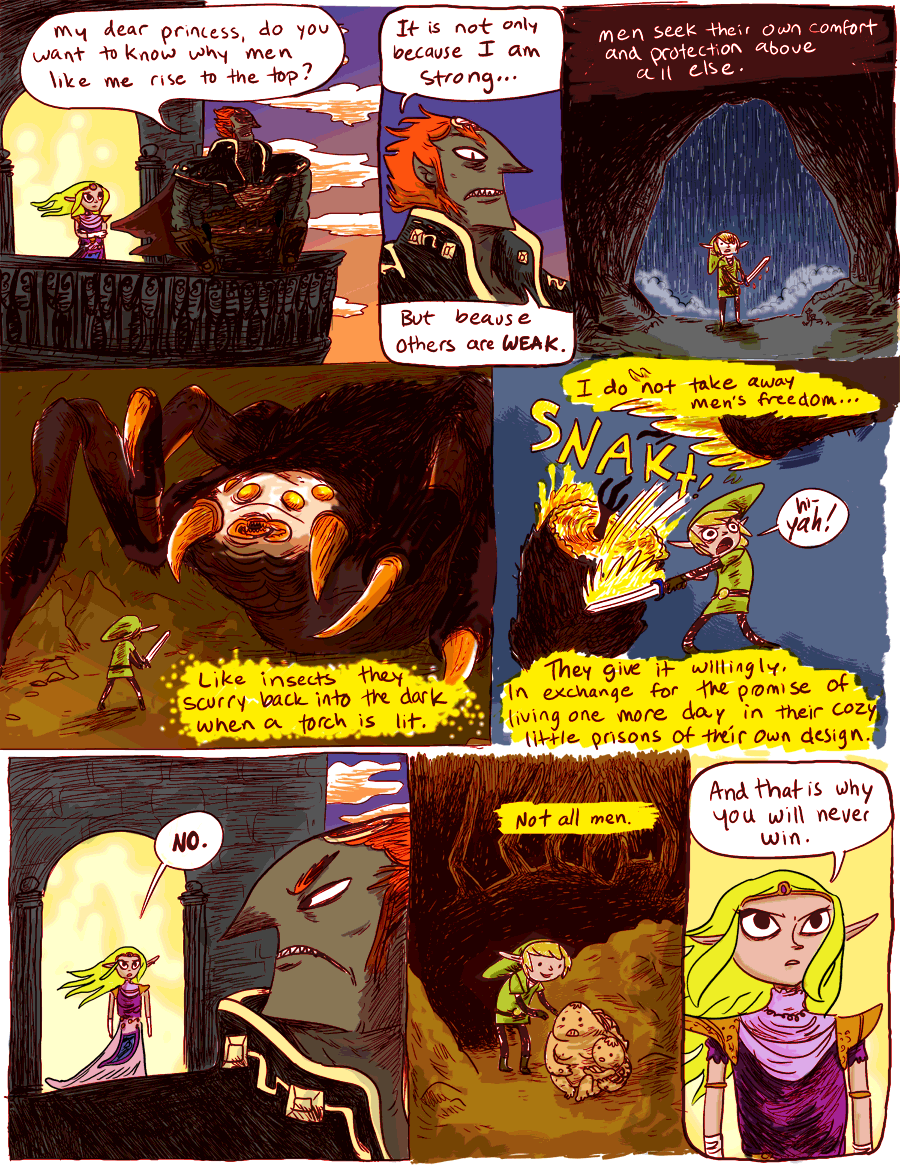 Well I'm with Mark Steyn on this one. It's always struck me as odd that we address politicians by office titles they don't hold - and maybe haven't held in years or decades. While Counts, Dukes, Baronesses etc. at least are referred to by the titles they currently have.
I'm with Kevin and the president in preferring "Mr. Romney" over "Governor Romney." The primary debates were all "Governor", "Senator" and "Mr. Speaker", even though there wasn't a single governor, senator, or speaker on the stage. What's the point of a republic if a guy can serve one term in the House of Representatives in the early Seventies and be addressed as "Congressman" until he keels over half-a-century later? Turning offices into titles of nobility is, to my mind, even more unrepublican than having a bunch of marquesses and viscounts queening it up because "Senator", "Governor" et al. are titles that by definition are in the gift of the people and, when the people are no longer willing to bestow said title or the office-holder declines to submit himself to their adjudication, the use thereof should cease.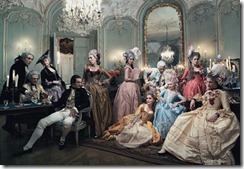 Questions to Ponder: Why Did Delaware Become the Jurisdiction of Choice for Corporations? and What Happened to the Caboose on Trains?
Where To Find Awesome Classic Games You Can Play Online
If you miss playing your favorite old-school games, thanks to the interwebz you're in luck. Atari has their own game page as does Microsoft and you can even play flash-based versions of Doom and Quake. So let's not hear any more whinging about 'too much free-time' okay?

McDonald's Food in Ads vs in Real Life
Here's a video showing how McDonald's makes their food look so appealing in photographs. They use all the same ingredients that you'd find in any restaurant but have to make adjustments in order to show off all the ingredients in a single shot. On the other hand since you're guaranteed to never get a hamburger as it's shown in the ads, it is sort of a lie too.
Judging People - Not by the Color of Their Skin But By The Color of Their Shoes
So a recent study found that you can tell a lot about someone just by looking at their shoes:
this experiment shows that you really can judge a person by their shoes ... and you do not need to see anything else to do so.

Psychologists from the University of Kansas found that the style, value, colour and condition of the footwear can paint a picture of the owner's emotional, political and other vital personality traits.

It is such a giveaway that in the tests, observers who were shown a picture of a pair of shoes were able to guess a person's characteristics at better-than-chance levels on 45 percent of the dimensions that were measured.
And sometimes stereotypes do hold up:
Liberal thinkers, who many think of as sandal wearing hippies, did not surprise. They really do wear scruffier and less expensive shoes, said the research.
And for all you dudes out there - the ladies really do check out your shoes so don't go cheap in the footwear.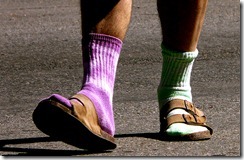 Yahoo group. That is all.
And my Twitter spew.
Tonight's post brought to you by evolution of the hanzi:
Notice: Posted by permission of AceCorp LLC. Please e-mail overnight open thread tips to maetenloch at gmail. Otherwise send tips to Ace.

posted by Maetenloch at
09:57 PM
|
Access Comments