« The Three Rules on Presidential Elections
|
Main
|
Top Headline Comments 6-Flag Day-12 »
June 13, 2012
Overnight Open Thread (6-13-2012)
The earliest recording of a human voice dates from about 1860 and the first American President to be recorded was Benjamin Harrison in 1889 - which means that sadly we'll never know what Washington's or Lincoln's voices sounded like. But Michigan State University does have an archive of recordings of every president from Harrison up through Obama.
To modern ears their voices sound high-pitched and have an rather affected style. I suspect that the high-pitch is partially due to limitations of the microphones and recording methods of the period. And the speaking style likely reflects the fashion of the times as well as the fact that most of them had come from a background of speaking to large crowds without any amplification.
But to me William Taft's speaking sounds the most modern in style and pitch of all of them.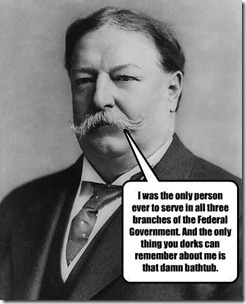 * Alert readers/pedants have pointed out that Taft never actually served in Congress. Which is reason #14 why you shouldn't rely on internet memes for your Jeopardy answers.
As explained by Craig Ferguson. Clearly we must build a time machine and send someone back to fix history before it all went wrong.
30 Years Ago: STAR TREK II: THE WRATH OF KHAN
Khaaaaaaan!!!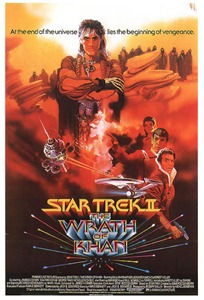 Five Life Lessons from Solitaire
2. Play all the cards you can.

Once you've moved the aces up, it's time to start clicking on cards to make the familiar red-black chain, right? Do you ever hold back from clicking on a 2 or 3, hoping you will get the ace right away and be able to move them directly up? I've discovered that it never helps to hold back in this way - play whatever cards you can now, even if they don't seem to be very strategic at this moment. Each play reveals a new card and builds on the chains you have. You can't reveal any new cards (opportunities) unless you play the ones you can.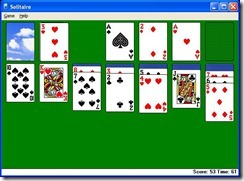 5 Signs Humans Are Still Evolving
So if you have blue eyes and can drink milk without getting sick, then congrats - you're running a fairly recent version of H. Sapiens firmware.
Me - I'm old school and am sticking with the 0.98 (Cro-Magnon) release with its 50,000 years of proven reliability through ice ages and global warmening.
A 2006 study suggests this tolerance for lactose was still developing as early as 3,000 years ago in East Africa. That genetic mutation for digesting milk is now carried by more than 95 percent of Northern European descendants.

...Originally, we all had brown eyes. But about 10,000 years ago, someone who lived near the Black Sea developed a genetic mutation that turned brown eyes blue. While the reason blue eyes have persisted remains a bit of a mystery, one theory is that they act as a sort of paternity test.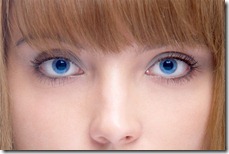 Are You Dating Someone High On Bath Salts?
Take this quiz to find out.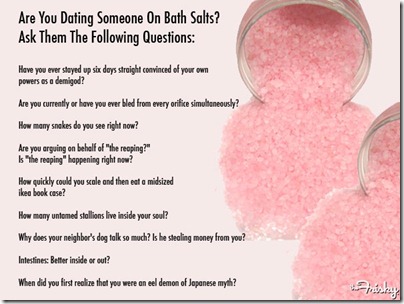 Good News Men: AoSHQ Lifestyle Does Not Affect Your Fertility
So there's gonna be little morons after all.
It's the advice every man trying to become a father wants to hear - have a drink and relax.

Researchers said yesterday that they have evidence that it probably won't harm their chances of starting a family. Nor will smoking, taking drugs or being overweight.

They found men with unhealthy lifestyles were likely to be just as fertile as those living more sensibly.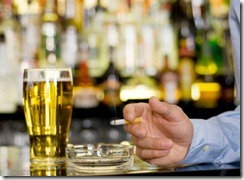 Teh Tweet!
The Group!
Tonight's post brought to you by early high-tech: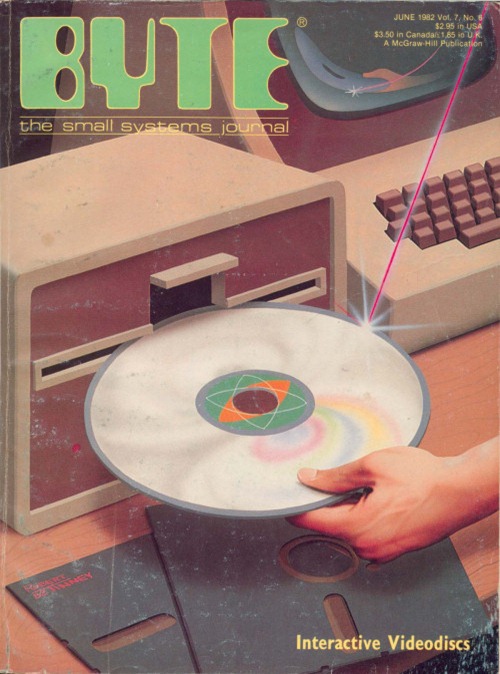 Notice: Posted by permission of AceCorp LLC. Please e-mail overnight open thread tips to maetenloch at gmail. Otherwise send tips to Ace.

posted by Maetenloch at
09:40 PM
|
Access Comments