« Heh: Is Bill Clinton a Double-Agent For the GOP?
|
Main
|
Overnight Open Thread (6-6-2012) »
June 06, 2012
June 4-7, 1942: The Battle of Midway
70 Years ago this week, the battle that changed everything. It was a stunning victory for the US Navy and the nation, reeling from six months of war that began with a disaster at Pearl Harbor.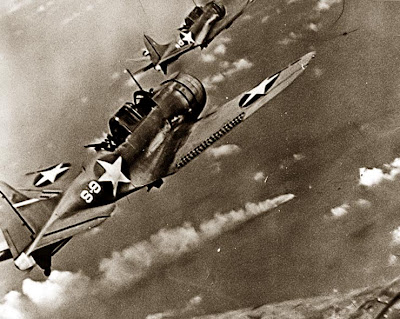 The playing field was roughly leveled after Midway. The Navy had sunk 4 front-line Japanese aircraft carriers and a heavy cruiser, losing a carrier (the crippled Yorktown was torpedoed while in tow on June 6 and sank the following day) and a destroyer.


posted by Dave In Texas at
08:03 PM
|
Access Comments