« 68 Years Ago Today
|
Main
|
Republican Goodness in California(!) »
June 06, 2012
The RNC Takes A Post-Wisconsin Victory Lap
Can you stand a little more Wisconsinfreude (Cuffy's term)? I'm sure you can.
Chuck Todd was a little touchy this morning when I called him out for relying on the "but the exit polls show Obama winning WI" garbage.
@DrewMTips learn how exit polls work... Then criticize.

again, it was weighted incorrectly... The raw data is reliable. All exit polls get weighted to actual results.
Tell you what Team Exit Polls...show me what a voter who supports Obama and Scott Walker looks like and then I'll take you seriously (actually, I'll laugh at them but close enough).
I'd love to see a Venn Diagram of people who believe exit poll data over actual votes and people who believe climate models over observable climate data. I bet there's a big overlap.
And don't buy the "Walker and the Koch brothers bought the election" spin. The left spent plenty of money on this. Besides, when did the left start caring about outspending opponents? I seem to recall (SWIDT) a guy named Barack Obama promising to take public funding and abide by equal spending limits only to change his mind and outspend John McCain 3-1.
One final thought, a lot of the lefty whining over Wisconsin and Walker is that by preventing the state from collecting dues for unions Walker is destroying the Democratic party's main funding and organizing sources. Think about that for a second, liberals think they have an inherent right to have the state subsidize and compel financing for their political operations.
Today we are all Cheeseheads!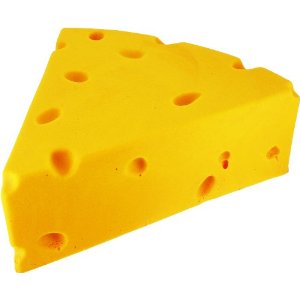 Added: The saddest spin...Wisconsin Democrats didn't want Obama's help anyway and besides Obama wanted them to show how awesome they are without his help.


posted by DrewM. at
11:21 AM
|
Access Comments