« Evening Open Thread
|
Main
|
Top Headline Comments 5-3-2012 »
May 02, 2012
Overnight Open Thread (4-2-2012)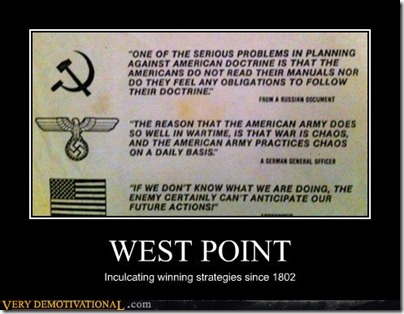 Okay this is supposed to be a snarky criticism of the American military but perhaps unintentionally it also captures a key feature behind the success of the US military and the country at large: We're quite comfortable with a certain level of chaos.
Now that may not seem like much of an advantage until you realize just how poorly most other nations and cultures do handle it. Many places in the world are far better organized than we are - both government-wise and business-wise and even culturally. So in times of stability they will tend to do quite well since they're able to focus lots of national resources with far less inefficiency than the US does e.g. pretty much all the things which give Thomas Friedman a mental erection.
Which is great. Until times aren't so stable.
Then their organization and efficiency turns out to be quite brittle - when there's no official  in charge and hence no 'official' way to keep the system running people will tend to just stop and wait for someone(else) to come handle it. You get paralysis instead of initiative.
But one of the hidden strengths in America is that while we tend to chafe at authority - especially the more centralized and organized it is - we are also very good at self-organizing. Throw a bunch of Americans together along with a challenging task and pretty quickly they'll come up with plan(s) and someone (or someones) will step up to take charge. It won't be pretty and it won't be very organized and it may not be the 'best' solution and it'll sure *look* like chaos, but it is likely to get done and work.
And because this kind of organization is organic it's also more robust - if the task changes or people come and go, the group can adapt and improvise on the fly. After all this isn't all that different from how most Americans operate in their daily lives at work.
So we'll never win awards for our national organization or have the trophy projects to show off like some countries, but when chaos does come we're able to deal with it, adapt, and even thrive on it. For us chaos = opportunity.
Which is good because I suspect there's going to be a good deal of chaos coming down the road.
Fox Sports' Tim McCarver: Global Warming is Causing More Home Runs in MLB
It's not newer parks, steroids, better training, or changes in the balls - nope it's demons global warmening:
On Fox Sports' coverage of Saturday's Milwaukee Brewers-St. Louis Cardinals baseball game analyst Tim McCarver theorized about why home runs seems to be flying out of ball parks. He thinks it's global warming/climate change:

Tim McCarver: "[T]he air is thinning.. There have been climatic changes over the last 50 years.. I think that's one of the reasons balls are carrying much better now."

Joe Buck [Fox Sports play-by-play announcer]: "So that's your 'inconvenient truth' about it?"

McCarver: "You're going to find it out one of these days, yes."
Yep the air is getting thinner. So in that case...wouldn't more CO2 (or anything else) be a good thing?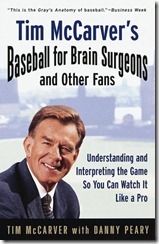 Why India's Caste System Persists
My American friends frequently ask me why India's caste system, a pre-feudalistic division of labor that assigns one's line of work at birth, has persisted into the 21st century in defiance of every civilized notion of justice and equality. I thought I knew the answer: The need of the privileged upper castes for cheap labor to do their dirty work. But there is an even more tragic explanation that I discovered during a recent visit to New Delhi while talking to Maya, the dalit or untouchable-the lowest of the four castes-who has serviced my family for 35 years. Maya herself clings to her caste because it offers her the best possible life, even in modern India.
Read the article to see how the caste system offers those at the bottom a certain minimal standard of living even if it also limits them from ever escaping it. And in India even something low down is better than nothing.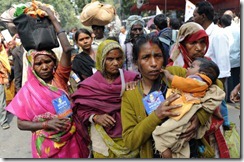 The 5 Creepiest Disappearances That Nobody Can Explain
For 20 years, Ray Gricar was the district attorney of Centre County, Pennsylvania. He was a solid man with a tough reputation. On April 15, 2005, Gricar phoned his girlfriend and told her he was driving in the countryside and would be back soon.

He never returned.
Investigators found that at the time of his disappearance in 2005, Gricar was working on what would be known as the Penn State sex abuse scandal, which may or may not end up revealing an assistant football coach as a horrible dickbag who deserves all the prison. You know, that scandal that just broke last year. Gricar was working on it six years earlier.

Then he vanished.

Furthermore, investigators found out Gricar had in 1998 mysteriously refused to press charges against the coach despite having more than enough evidence. In 2005, same thing. It was almost like he was stacking evidence for the mother of all judicial beatdowns.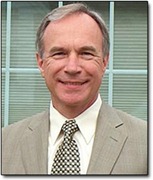 Welcome To The NFL - Here's Your New Life
An open letter to future top NFL draft picks Andrew Luck and Robert Griffin III from former NFL player Nate Jackson:
After negotiating your contracts, you both will surely buy a house in an affluent suburb where no 22-year-old would be happy living. Your new neighbors will be rich as well, facelifted, lipo-sucked, Xanaxed and dripping in diamonds, simply delighted to welcome you to the neighborhood. You will commission an interior decorator, recommended by a neighbor, to furnish your home. This will guarantee it feels nothing like Home. And someday, when all of this is over, you'll walk through and gaze upon the marble columns and the embroidered drapes like artifacts in a museum, wondering why you ever listened to that woman.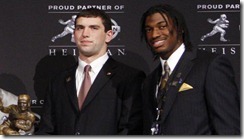 Because if a female guard sees it, then you'll be listed as a sex offender:
(Hartford, Connecticut) At the Northern Correctional Institution, masturbating male inmates have been regularly observed by female workers.

According to Lisamarie Fontano, president of the prison workers union, over 500 official masturbation reports were recorded last year.

As a result, lawmakers have introduced legislation to seemingly criminalize acts of masturbation committed while incarcerated. It's reported that those prison inmates caught whipping the frosting will be required to register as sex offenders upon release from prison.

It's not clear how the scheme will work but it is conceivable that the offending inmate would simply have his file tagged for a post-release administrative adjustment.
And the neck massager really hits the spot.
Or something.
Teh Tweet!
Tonight's post brought to you by worst love story ever: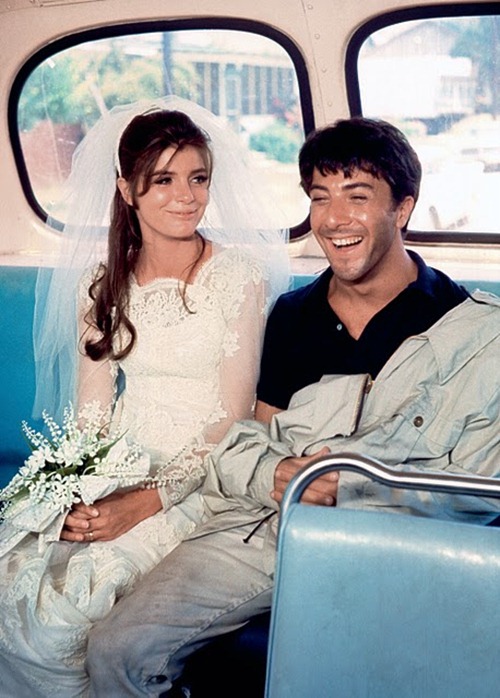 Notice: Posted by permission of AceCorp LLC. Please e-mail overnight open thread tips to maetenloch at gmail. Otherwise send tips to Ace.

posted by Maetenloch at
10:25 PM
|
Access Comments