« Don't You Love It When Leftists Speak Their Minds?
|
Main
|
Top Headline Comments 4-26-12 »
April 25, 2012
Overnight Open Thread (4-25-2012)
Operation Eagle Claw: April 24th, 1980
Commenter Ryan reminded me that yesterday was the 32nd anniversary of the failed Iranian hostage rescue. Just one of the many reason I keep a torch of hate in my heart for Jimmy Carter and the Iranians.
Under the cover of darkness, eight navy helicopters were to fly from the U.S.S. Nimitz, based in the Arabian Sea, to "Desert One," a secret staging area in central Iran picked by the CIA, where they were to meet up with U.S. Delta Forces aboard three C-130 transport planes flying in from Oman. Another three C-130 transport planes carrying 18,000 gallons of fuel for the helicopters were also supposed to land at Desert One. The eight Navy helicopters would then refuel and fly the Delta Forces to "Desert Two," another spot about 50 miles south of Teheran, where they would conceal the helicopters and hide out during the day.
Eagle Claw only got as far as Desert One when disaster struck. On the night of April 24, 1980, a dust storm (haboob) forced one of the eight Navy helicopters to turn back, and another crash-landed after being disabled. The other six helicopters landed at Desert One, but another was lost to hydraulic problems. With just five helicopters operational, the commander on the scene decided to abort the mission - but that's when the real trouble started.

As the U.S. aircraft prepared to evacuate, one of the helicopters crashed into a C-130 carrying fuel and troops, destroying both aircraft and killing eight U.S. personnel. In the ensuing panic, all the other helicopters were abandoned - but not destroyed - so the Iranians actually came out ahead by several helicopters (some of which are still in service in the Iranian Navy).
Despite the mission's failure plans were made for another rescue mission: "Planning for a second rescue mission attempt was authorized under the name Project Honey Badger shortly after the first failed."
And note that the State Department is still preventing the American hostages from suing the Iranian government based on an agreement that was never ratified and ended when the Carter Administration did.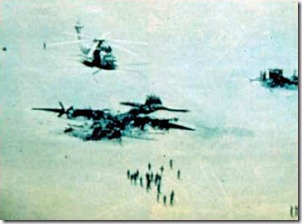 News You Can Use: How To Escape From Zip-Tie Restraints
All you need to do is to replace your shoelaces with paracord.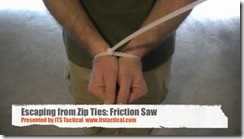 How a Reddit User's Post Turned Into A Hollywood Script
But perhaps the coolest reddit phenomenon involves James Erwin, a 37-year-old former software manual writer from Des Moines, Iowa. For him, reddit became a ticket to Los Angeles - not for vacation, but to start his new career as a Hollywood screenwriter.

While browsing reddit last August, Erwin, who majored in history, posted an enthralling response to one user's query: "Could I destroy the entire Roman Empire during the reign of Augustus if I traveled back in time with a modern U.S. Marine Infantry Battalion or MEU?"

Erwin's response: Five paragraphs that read like a war novel. And people wanted more.
Is there a polite way to tell them that we are happy to include them, however we will not be custom ordering meals to suit paleothic metabolisms and if they insist on maintaining their gluten/lactose/sugar/casein/fat-free diets, we would be happy to see them AFTER lunch for toasts and speeches. I don't want to be rude, but I've had enough family dinners ruined by their food proselyting that I have no interest to give them a forum at what should be a joyous time.
It's a free country so you can eat whatever you want - but when did people start expecting society and family to cater to every dietary preference/demand.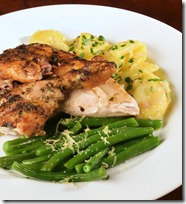 If Star Wars Had a Music Video...
This would be it.
Purple Avenger's Dream Comes True
You can now get housing made from shipping containers.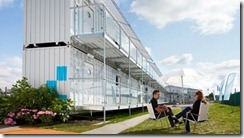 #5. Declaring Bratty Kids to Be Magical Superhumans ("Indigo Children" )

Raising a difficult child can be hell -- it's exhausting to deal with a kid who is uncooperative, endlessly demanding and spoiled. You have to try to get them ready to deal with school and the adult world beyond, all while helping them recognize their own potential as the next X-Men-style evolutionary leap forward for mankind.

Did the last part of that sentence confuse you? It certainly didn't if you're the proud parent of an "Indigo Child." According to the growing Indigo Child movement, your little bratty, self-centered dick is actually a magical new life-form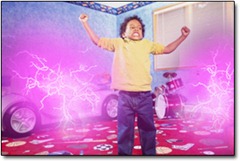 Teh Tweet!
Tonight's post brought to you by the modern 100 Acre Woods: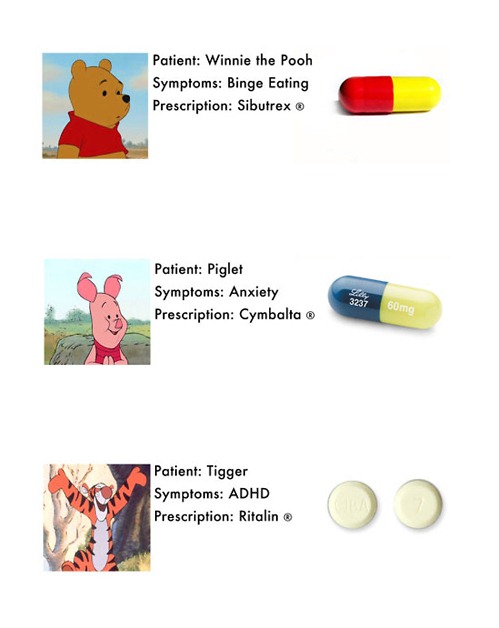 Notice: Posted by permission of AceCorp LLC. Please e-mail overnight open thread tips to maetenloch at gmail. Otherwise send tips to Ace.

posted by Maetenloch at
10:07 PM
|
Access Comments