« Orrin Hatch to Face Primary Opponent
|
Main
|
White Sox Pitcher Philip Humber Throws a Perfect Game »
April 21, 2012
Saturday Stanley Cup Playoffs Thread (tmi3rd)
Hi there, folks...

As usual, there's plenty going on in the NHL today, and lots to catch up on from the week. So let's get started... we've got five Game 5s today, so let's look at a few stories from around the water cooler...
Raffi Torres Suspended 25 Games

Well, Brendan Shanahan finally swung the ShanaBanHammer for real. For those of you who didn't see it (and there's video at the above link), Phoenix's Raffi Torres (who has a history of suspensions for hits) destroyed Chicago's Marian Hossa with a shoulder-to-head hit.

I have mixed emotions about this- Torres has been (for my take) a dirty player for a few years, but there have been other intent-to-injure situations in these playoffs that have been penalized much less severely. I think, given his history, this is a fair punishment for Torres, but the other punishments handed down for more egregious attempts to injure (Weber, Neal, Backstrom, et cetera) have been pretty weak by comparison.

Roberto Luongo On His Way Out In Vancouver?

This piece in the Toronto Globe & Mail explores that possibility, but I think that'd be a very odd move by any of the franchises listed (obviously listing Toronto as a possible destination.

Luongo, at age 33, is still under contract for ten more years (!) at $5.33M per year, and I can't imagine what franchise would willingly take that contract on. Nonetheless, from Vancouver's perspective, they got a win from having Cory Schneider in net. Over the last two games, he's given up two goals, and the Canucks are going to wind up getting off of one of these two guys.

So Where Are The Islanders Going To Land?

The Islanders are hemorrhaging money in the Nassau Coliseum right now, and the voters voted down a $400M referendum for a new arena. Their lease expires in 2015, and there has been some discussion of the Isles playing in the Barclays Center in Brooklyn. The only problem is that apparently, for hockey, that arena would only seat about 14,500.

Bettman did say that they don't intend for the team to leave the New York area. They're having enough problems as it is with the New Jersey Devils and Newark Mayor Cory Booker having their own lovers' quarrel... the Devils are having financial issues of their own.

And A Brief Moment From The NBA

Okay, you're likely asking, WTF, TMI? OMG! GTFO! Well, the Deadspin link above takes us to video of the reaction to someone ripping a fart on the Miami Heat bench. I was crying with laughter watching this.

And, finally, my own take...

One Preds Fan's Salute To The Red Wings

It goes without saying that the Red Wings have been arguably the best team and organization in hockey for the last twenty years. They've been a model franchise not only in hockey, but in professional sports, and have had in their ranks some of the best and classiest players to ever grace the game with their presence.

The Nashville Predators have made no secret of the fact that they regard the Red Wings as their big brother franchise, and have made no secret of their desire to emulate the Red Wings on and off the ice.

The conclusion of the series last night doesn't indicate anything other than a good, close series going Nashville's way. Detroit never rebuilds; they just reload, and I expect that to be the case in this offseason.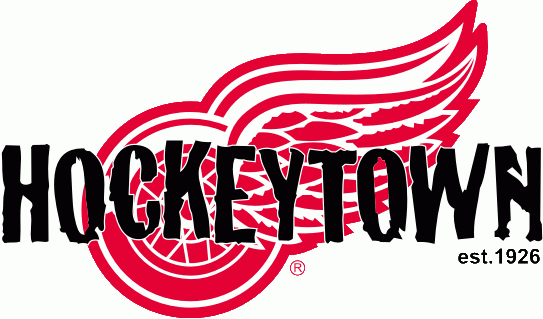 Enjoy the games! WAS/BOS at 3 EDT on NBC, NJ/FLA at 6:30 EDT on NHL Network, OTT/NYR at 7 EDT on NBC Sports, SJ/STL at 7:30 EDT on CNBC, and CHI/PHX at 10:00 EDT on NBC Sports.

UPDATE:Contemplative Lobster reminded me that I hadn't posted a hockey WAG. So, here's the current flame of Toronto defenseman Dion Phaneuf, Ms. Elisha Cuthbert...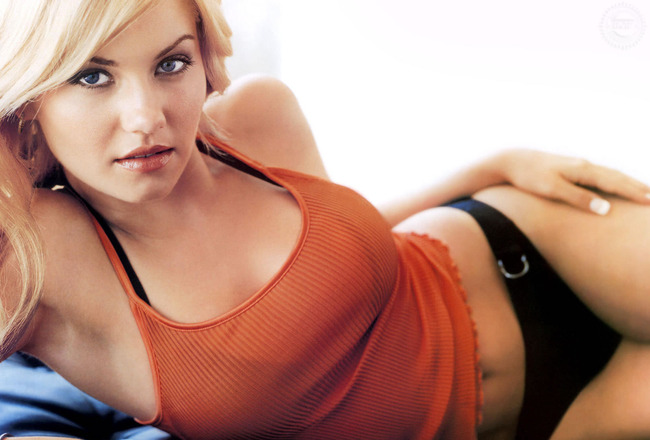 Equilibrium restored.

posted by Open Blogger at
04:00 PM
|
Access Comments