« A Defense and Rejection of Odd Partisan ID in Polling
|
Main
|
Top Headline Comments 4-17-12 »
April 16, 2012
Overnight Open Thread (4-16-2012)
Still sick but I'm beginning to think I may recover. How come no one ever turned me on to the healing power of hobo brains before?
The shortest story ever written: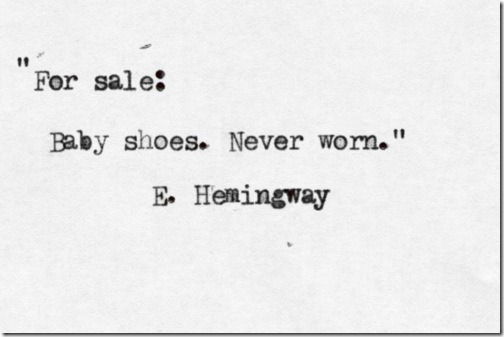 AP: Zimmerman Has Too Many Rights
The constituta-whateva-you-call it? Never heard of it.
MIAMI (AP) - George Zimmerman persuaded the police not to charge him for killing unarmed teenager Trayvon Martin, but the prosecutor has accused him of murder. Soon, armed with unparalleled legal advantages, Zimmerman will get to ask a judge to find the killing was justified, and if that doesn't work, he'll get to make the same case to a jury.
And note that writer of this article, Curt Anderson, is listed as "AP Legal Affairs Writer". Think about what that says about the level of knowledge among AP's non-legal-specialist writers. Also 5 points to your moron house for whoever can name the group at fault for all of this without reading the article.
Also: The Missing 93 Seconds in the Zimmerman-Martin Case
This begs an obvious question neither the prosecutor nor anyone else seems to want to address.

After George Zimmerman stopped pursuing Martin, then spent at least 93 seconds in the same location providing more information to the dispatcher, why didn't Trayvon Martin simply go home? It appears that Martin had plenty of time to get where he was staying even at a walking pace.

Obviously, we don't and can't know why Martin didn't simply go to the home where he was staying.

Instead, according to Zimmerman's testimony, physical evidence, and all the eyewitness testimony, there was a confrontation between Martin and Zimmerman near where Zimmerman terminated his pursuit.
Martin could have easily covered the 70 yards or so to home in less than half a minute. So the question becomes what was he doing during this time?
EU Watch: Everything Not Forbidden Will Be Compulsory and Regulated
This time the crosshairs have fallen on hairdressers - who are now banned from wearing heels AND required to gossip:
A health and safety directive orders stylists to wear 'non-slip soles' when they are cutting hair and bans wedding rings and watches as unhygienic.

The plans will see hairdressers told not to let staff do too many haircuts in one day to prevent 'emotional collapses'.

And the bizarre rules will tell salon workers to have a regular 'social dialogue' - code for gossipy chats - to encourage 'mental wellbeing' in the workplace.
I'm pretty sure that hairdressers were more free in the Soviet Union and possibly even Nazi Germany (at least the non-fab, non-Jewish ones were).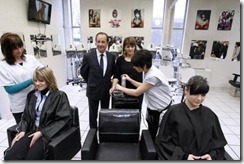 If you've ever bought Kobe beef in the US, you've been took, been hoodwinked, bamboozled, led astray, run amok, and also been meat-scammed:
You cannot buy Japanese Kobe beef in this country. Not in stores, not by mail, and certainly not in restaurants. No matter how much you have spent, how fancy a steakhouse you went to, or which of the many celebrity chefs who regularly feature "Kobe beef" on their menus you believed, you were duped. I'm really sorry to have to be the one telling you this, but no matter how much you would like to believe you have tasted it, if it wasn't in Asia you almost certainly have never had Japan's famous Kobe beef.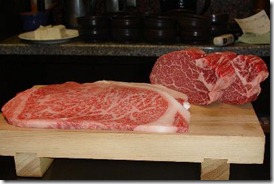 Remember the sensitivity police are a thousand miles away, chasing people who don't use gender-inclusive pronouns. Out here you are on your own. Don't imagine you can score any points by declaring that you are shocked or offended.

Avoid unnecessary fuss. Stick to the essentials. "ROFL, you misspelled gawdelpus."

Likewise, keep to the point of the article you are commenting on. The breed of comment-leavers who habitually attempt to redirect the discussion to their own hobbyhorses are next to the makers of unsolicited sales calls in the fourth circle of hell, where they will be interrupted for eternity for their greedy misappropriation of other peoples' time.
Man Who Survived .558% BAC Tones It Down to a Mere .297%
Now the usual rule of thumb is that brain damage starts at 0.3% and coma/death begins at 0.4% but James Henderson says that's all pussy talk. When he's out apartyin', his blood alone could kill three ordinary men lightweights.:
James Henderson was arrested for public intoxication last month after being found unconscious in a ditch. He had an absurd .558% BAC but somehow managed to survive. He toned it down to .297% blood-alcohol level when he was arrested last week.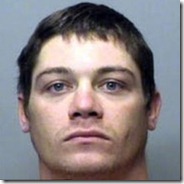 The Yahoo AoSHQ group. Bla bla bla.
And don't forget about the Job Bank.
And my twitter thang.
Tonight's post brought to you by paternity: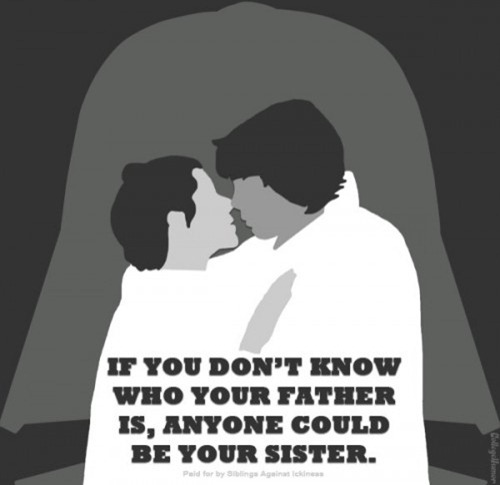 Notice: Posted by permission of AceCorp LLC. Please e-mail overnight open thread tips to maetenloch at gmail. Otherwise send tips to Ace.

posted by Maetenloch at
09:40 PM
|
Access Comments