« Fox Mole: You Didn't Find Me
Fox News: Yeah We Did
|
Main
|
Baltimore Chief of Police: It Would Be "Race-Baiting" To Note a Hate Crime Against A White Man Is In Fact A Hate Crime »
April 11, 2012
Food For Thought: Are Politics Hard-Wired?
I think the answer is mostly Yes.
Before I get the the article, let me offer a couple of observations.
I noticed a while back that I liked going to conservative clubs, though I didn't really want to talk about politics. I thought that maybe there was just an inherent liking of similar things -- a factor A that results in artistic preference X and political leaning Y -- so that, on average, maybe I just shared more things with conservatives.
I tried to test this theory: I asked if people preferred the Chrysler Building or the Empire State Building. I theorized that for ages the intelligentsia have told us the Chrysler Building was more beautiful, so liberals would agree with that (they believe whatever is told to them by their tastemakers) and conservatives would incline the other way (as we're sick of the liberal tastemakers).
I also thought the Chrysler Building skews liberal (inviting, whimsical, curvy, adorned) while the Empire State Building skews conservative (imposing, stately, rectilinear, unadorned).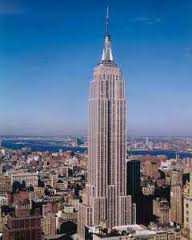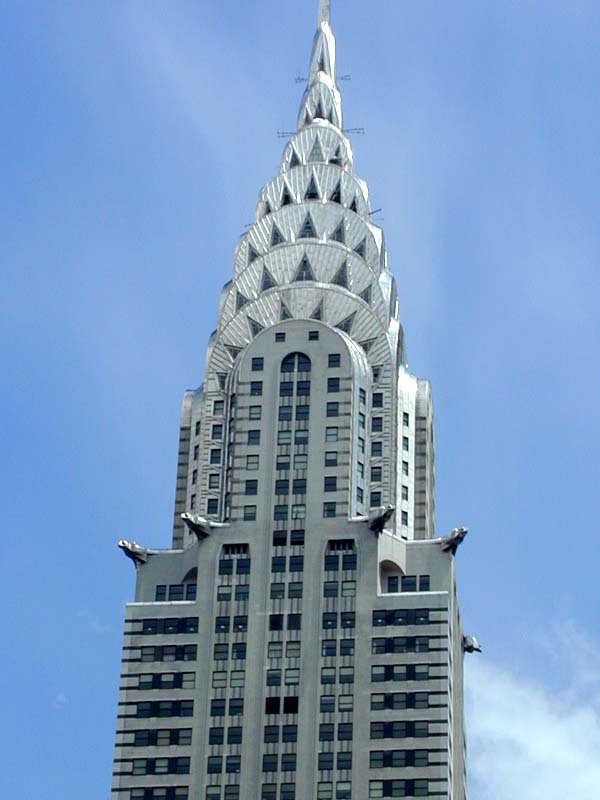 Two iconic buildings: a towering monument to human aspiration;
and a foul hussy specializing in Self-Degradation Scenarios
Based on my brief, trivial-survey-size test, I found that most conservatives, 7 in ten, preferred the Empire State Building.
I think there's something to that.
One legal case I think illustrates this concerned a guy who was late for a train. The train departed the station, on time. The man chased after it, hoping to catch it and jump on board on the fly.
The conductor saw him doing so, and did not order the train to slow or stop.
The man attempted to jump on the train-- and failed. He was injured. He then sued the train company -- the conductor should have slowed the train.
This struck me as bizarre. There are Rules, the guy knew what they were, and he caused a serious Problem, and now he's trying to Profit from his own Idiocy.
And yet my professor -- who was indeed liberal, but not a bad or dumb guy at all -- felt that the conductor did in fact have some kind of duty of safety to the guy, and should have ordered it slowed or halted.
This basic tension -- between the adherence to rules, order, and responsibility on one hand, and between allowances for deviations from the laws, a bit of chaos, and collective, rather than personal, responsibility -- pretty much underlies 99% of all political thought.
And it's really just a simple question: do you give the late would-be passenger a break (and slow the train for everyone else) or do you stick to the schedule?
(Something my prof didn't have an answer for: Now that you're set the rule that the train must slow, what happens when people begin showing up later and later and running for the train, knowing it must now halt? Will we craft some new rule about what time you can't expect the train to stop for you? And if so -- why should that time not simply be the train's stated time of departure? But he didn't care. He was all about the compassion, you know.)
Anyway, an article about this interesting subject.
The article isn't interesting though. I skimmed it looking for a quote, then stopped. It's kind of... nebulous, and of course it falls into the typical Liberals Are Better derangement (an odd stance to take in article that notes that The thing most in need of revising may be our reflex for self-flattery" about our political beliefs, given that they're probably hard-coded in our brains).
But the subject is interesting, so I wrote about it.

posted by Ace at
07:29 PM
|
Access Comments