« KC Johnson: Unchastened, The New York Times Runs Another Smear Job On A College Athlete That Conforms To The Narrative
|
Main
|
Top Headline Comments 4-5-12 »
April 04, 2012
Overnight Open Thread (4-4-2012)
Note that due to a death in the family I will be away until next week.
The Falklands War: 30 Years Later
It was almost exactly 30 years ago today that Argentine forces invaded the Falklands Islands leading to the Falklands War. By June Britain had defeated the Argentinian Navy and Air Force and finally retook the islands. But it was a far closer run thing than many recognized at the time. And tensions are once again rising in the South Atlantic but both countries are much weaker than they were:
Both sides today field such smaller fleets of ships and aircraft that it's hard to imagine commanders risking them in a stand-up fight. The Royal Navy escaped by the skin of its teeth in the Falklands - "six better fuses and we'd have lost," as the quip held - and neither it nor the Argentines could absorb the same losses today.
And Philip Ewing draws some lessons from war that still apply:
The fight you plan for may not be the fight you get: The Royal Navy of the early 1980s was shaped with an eye to protecting transatlantic convoys in World War III against the Soviets, not expeditionary amphibious campaigns. Among other things, this meant its air defenses were not ideal - commanders had to pair frigates and destroyers in miniature pickets to compensate for the gaps in the other ships' sensors. That also meant Argentine pilots could fly in low and score hits on the British fleet in San Carlos Water, although, luckily for the British, several of their bombs did not explode.

You've got to fight with what you have: The Royal Navy got rid of its last traditional aircraft carrier in 1978, leaving it only with the "Harrier carriers" HMS Hermes and HMS Invincible when the Falklands erupted. The Hermes was very old and the Invincible was originally designed for anti-submarine warfare - and neither could field the vital airborne early warning aircraft the navy once had. So commanders had to make do with repurposed ships flying a handful of repurposed aircraft to defend the task group with very limited domain awareness. It worked, but only just.

Your losses are going to be worse than you think: ...The war cost more than 100 Argentine aircraft, according to John Roberts' history of the Royal Navy, "Safeguarding the Nation," as well as its cruiser General Belgrano, a submarine and other vessels. And a single loss can have disproportionate consequences, as with the sinking of the cargo ship Atlantic Conveyor, which carried the helicopters British troops were counting on to carry them across the Falklands. Without them, they had to walk.

Also: Why Thatcher defended Gen. Pinochet when he was arrested in London in 1999. It turns out that she was repaying a debt for his vital assistance in 1982.
Israel Considers the "Worst Case" Scenario After Attack on Iran
And the leadership believe that only a few hundred Israelis would be killed in a response:
In the event of an Iranian attack on Israel, less than 300 people would be killed during three weeks of non-stop fighting on multiple fronts, according to estimates delivered to the security cabinet in a briefing, Channel 10 reported on Monday. According to the estimates, described as a worst-case scenario, thousands of missiles would be launched toward Israel from Lebanon, Syria and Gaza as part of the Iranian attack. The scenario took into account Israel's defenses as of 2012, with the Iron Dome rocket-defense system not yet at its full deployment.
And if that seems rather cavalier, then watch this video and consider what you would do in the same circumstances. Warning: May be disturbing.
"During times of universal deceit, telling the truth becomes a revolutionary act."

-- George Orwell
It's worth noting that academic studies find that tax evasion is driven largely by high tax rates. This makes sense since there is more incentive to hide money when the government is being very greedy. But there is also evidence that tax evasion rises when people perceive that government is wasting money and being corrupt.

Heck, no wonder the Irish people are up in arms. They're being asked to cough up more money to finance a bailout that was both corrupt and wasteful.
"I never had an interest in being a mayor 'cause that's a real job.  You have to produce.  That's why I was able to be a senator for 36 years."

-- Joe Biden
It was also thirty years ago that Atari declared national Pac-Man Day.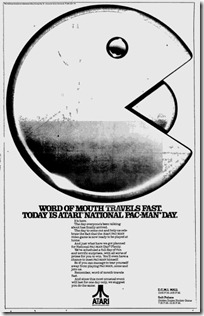 Even a little bit to the left.
After initially disqualifying Talackova, organizers of the Miss Universe beauty pageant reversed course late Monday, saying she can participate.

In a statement, the Miss Universe Organization said Jenna Talackova can compete provided "she meets the legal gender recognition requirements of Canada, and the standards established by other international competitions."

The statement, however, did not elaborate on what the requirements were.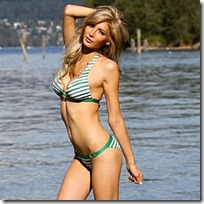 Teh Tweet!
Tonight's post brought to you by pre-island Ginger: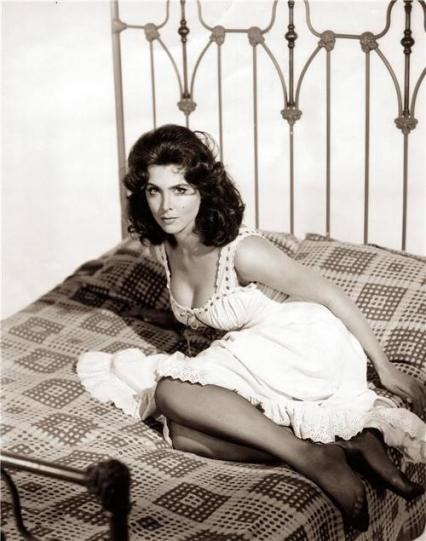 Notice: Posted by permission of AceCorp LLC. Please e-mail overnight open thread tips to maetenloch at gmail. Otherwise send tips to Ace.

posted by Maetenloch at
10:12 PM
|
Access Comments