« Another Global Warming Claim Fails: Yes, The Medieval Warm Period Existed, and Was Worldwide
|
Main
|
Quotes From Oral Arguments »
March 27, 2012
Liberal Legal Analyst Jeffrey Toobin: "This Was A Trainwreck for the Obama Administration. All of the predictions, including mine, that the Justices would not have a problem with this law were wrong."
"This law looks like it's going to be struck down. This law is in grave, grave trouble."
Wow. This was apparently a very bad day for ObamaCare.
According to Toobin's interpretation, there's less hope for the Administration that Alito will uphold the law. The only conservative member he thinks is in play is Chief Justice Roberts, who grilled both sides equally.
He thinks the betting has now shifted -- it is more likely than not the individual mandate will be struck down.
This is now the second account that says Our Lawyer (Paul Clement) was outstanding, and the Administration lawyer (U.S. Solicitor Donald Verrilli) was unprepared and unable to answer the conservative justices' questions.
(In a way I think that is actually a tea leaf in the opposite direction, because that will tend to make the Administration's arguments seem weaker than they actually are -- there are still written briefs, and legal clerks will provide their own arguments, probably stronger than Verrilli managed. A major, major case isn't going to be decided on which lawyer kinda sucked.)
Via Conservative Commune, which has a precious quote from David Pfouffle declaring ObamaCare will be upheld.
And conservatives will "rue the day" -- no, he says that. Who talks like that? (Where?)
Also via Hot Air, with some more.
One quote from The Hill, summing it up:
Verrilli argued that the mandate does not force people to participate in commerce, because everyone will eventually use the healthcare services that insurance covers.

But the court's conservative bloc, including Justice Antonin Scalia, challenged that framework.

"The federal government is not supposed to be a government that has all the power," Scalia said while questioning Verrilli.
Kennedy's position is that this law changes the relationship between citizen and government "in a very fundamental way," and insists then it would need a very serious justification to remain standing. There's a lot of wiggle room there -- one could imagine him deciding that, in the case of health care, that justification is in fact present.
That's actually kind of a bad thing for Team Death to ObamaCare, because the temptation here, for a conservative-leaning justice, will be to uphold the law, and then declare that no further mischief should follow from this ruling, because only ObamaCare and a few possible hypothetical cases in the far future will ever be enough to justify this "fundamental" change in the relationship between citizen and government."
That's always how these sorts of cases are upheld, when they are upheld-- the court blesses the particular assertion of power, but then contents itself to write dicta (nonbinding language) suggesting Thusfar and no farther. The particular law is upheld, with brackets thrown around it.
That's a "compromise" sort of decision which isn't really a compromise at all. The government, in such cases, plainly wins, but with some non-binding guidance that "You'd better not come back to us with a case like this in a good long time," which means, in practical effect, like eight to ten years.
So, this is premature, but it's still a Good Day. One could have imagined many worse days.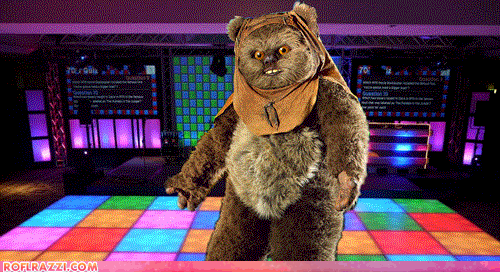 More: It's a Tax, It's Not a Tax. It's Complicated. You Wouldn't Understand. Conservatives grill Verrilli on whether it's a tax or not.
You have to just read the exchange. I would quote it, but I'd wind up stealing the whole thing. It's really good, and it demonstrates what everyone's talking about when they say Verrilli had a very bad stumblef*ck of a day.
added:
On that exchanger about the tax a lot of the justices went into open laughter. Imus played an audio of that this morning. -- Vic

Thanks to Miss80sBaby.


posted by Ace at
02:16 PM
|
Access Comments