« Justices Seem to Signal They Will Not Punt On ObamaCare, But Will Rule On Its Constitutionality
|
Main
|
No, Seriously, Zimmerman Said "Punks" »
March 26, 2012
Oprah Cancels Rosie O'Donnell's Show Due To Poor Ratings; Slashes 20% Of Force at OWN Network, Also Due To Poor Ratings:
Donald Trump Takes The High Road And Refuses All Comment
Two truths, one lie.
First of all, the ratings are so low I didn't even know (or remember) that Rosie had a show on Oprah's network. Or that Oprah even had a network. This should be free content for Allah Pundit, but apparently he forgot too, so these geniuses weren't making many waves in the public ocean.
The Rosie O'Donnell show was supposed to be the magnet that would draw big numbers of viewers to Oprah Winfrey's OWN cable network — before it ended up a big fat flop.
I added the word "fat" there.
Camp Rosie is, of course, blaming Oprah. That's smart.
Insiders blame the failure of the show on a lack of support from the network, and a lack of experience on the part of Winfrey's Harpo-based team doing anything other than a show built around Winfrey.

"Initially, we had a lot of support," says one show insider, who can't be named because of a confidentiality agreement. "The first week we heard everything went well. But after the premiere week we started to hear less and less from OWN."
What did you need to hear? "Get higher ratings?" "Put out a good product?" What kind of input were you lacking from the network which then caused your failure?
Did Rosie not know you were supposed to be interesting on television?
Some finger-pointing back.
...

"It was a top-heavy show, and Rosie didn't really respect all the people from Harpo," said another show staffer. "Sure, she was difficult, but what talent isn't? There was a lack of effective management. Oprah was really in the background, letting it all happen."
Top-heavy. I didn't put that one in there.
But it's not just a failure for Rosie. Oprah's failing too.
Yesterday, the media queen announced a "restructuring" of network operations that eliminates 30 positions, or about 20% of the staff.
What's really sad here is that Oprah was already failing, and bet big on Rosie O'Donnell to save her.
Think about that. Your Last Great Hope is Rosie O'Donnell.
But, at least they're all behaving like professionals.
You know what professionals do? They don't talk to each other in order to show they're displeased about business decisions.
It's becoming the battle of the talk show queens, as Rosie O'Donnell and Oprah Winfrey aren't talking to each other after Ms. O's decision to cancel Ro's talk show on her embattled cable television network, RadarOnline.com is exclusively reporting.
You know what else professionals do? They blame their underlings for their own failures.
As for Rosie ... we're told her opinion of the staff was clear -- The writers couldn't write, the producers couldn't produce, the stage manager couldn't manage, and the director couldn't direct.

...

We're told Rosie's tantrums were predictable and regular. The one word several high level staffers used to describe R.O. is "bully."
The staff seems to think it was Rosie's fault, and they say (collectively) it was the worst experience in TV they've ever had.
This article notes plausible missteps by Oprah. She wouldn't put Rosie on during the daytime, as OWN had no original programs during the day, and I kind of think people just "watch" Rosie while folding clothes. And, to save costs (using shared staff), she had Rosie move from New York to Chicago. Which is a problem, because A-list celebrities don't jump on a plane for Chicago just to go on a low-ratings cable show.
But, of course, the main reason for her failure is that Rosie is a fat loser who fails at everything, as Donald Trump would like you to know.
"Frankly, that was just going to happen," Trump said Monday morning via phone on "Fox & Friends, after blasting O'Donnell first on Twitter. "I knew it immediately when they announced it. Rosie fails at everything. She had a variety show, it failed. I mean, she — I don't understand now, somebody else, some moron will come and hire her again to do something else and that will fail.

"At some point, let her rest. Let her go away. She'll never make it and I've said it for years. She'll never make it! She must have a very good agent."
He tweeted:
"Rosie O'Donnell has failed again. Her ratings were abysmal and Oprah cancelled her on Friday night. When will media executives learn that Rosie just hasn't got it."
Never, apparently.
Adam Carolla goofed on her a little bit, here, starting at 1:17:20. Fred Dryer wonders why you'd put someone whose audience doesn't have cable on cable. Carolla also does a bit of Trump impression.
I just couldn't be happier.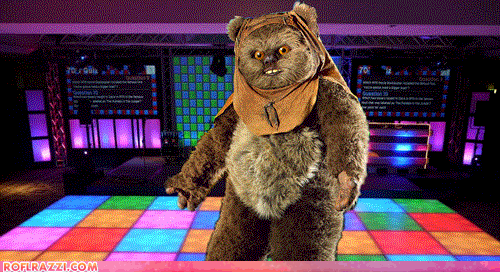 posted by Ace at
02:46 PM
|
Access Comments