« Danish Broadcasting Corporation Show Host Analyzes Obama's Rhetoric
|
Main
|
Top Headline Comments 3-23-12 »
March 22, 2012
Overnight Open Thread (3-22-2012)
The Geography of Government Benefits
Sadly these days we all suckle off the Federal teat to some degree or other:
The share of Americans' income that comes from government benefit programs, like Medicare, Medicaid and Social Security, more than doubled over the last four decades, rising from 8 percent in 1969 to 18 percent in 2009.
But the percentage of our income that comes from the government does vary quite a bit by state and county as this interactive map from the NYT shows. Here it lumps together all checks coming from the government but you can also break it down by individual benefits.
The average is around 18% but in some counties the percentage rises to nearly 50%. And note that this is just income - pork and federal grants to state and local government aren't included.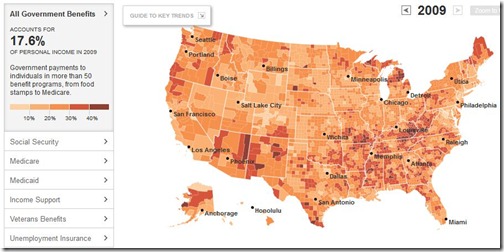 With #OWS It's Always About The Poop
Police said that on evening of March 14, a number of Occupy demonstrators dragged large quantities of human urine and feces in containers to an open-air plaza before pouring the waste down a flight of stairs.

Police said Amos is the registered owner of the van. He was charged with criminal possession of a weapon after a stun gun was recovered inside his vehicle.

...Amos also faces charges including unlawful possession of a noxious matter and aggravated unlicensed operation of a motor vehicle.
Wait - it's illegal to have a van full of piss and poop? Okay morons take note of this when you're emptying out the shitter or out marking your territory.
Another Narcissistic Lie of Obama's
Obama is continually whining about how "he inherited the worst economy since the Great Depression". But that's just not so.
Reagan had it far worse when he took office in 1981. But he actually did things to help the economy and didn't look for pity.
In his superb biography of the Reagan presidency The Age of Reagan, Steven Hayward reminds us that the nation's economic conditions "began slipping toward near panic in the two weeks after the 1980 election."

Prime interest rates were around 19 percent. Inflation was in double digits, with forecasts that food prices would rise by more than 10 percent in the coming year and energy prices by 20-40 percent. Unemployment stood at 7.4 percent (it would eventually rise to 10.8 percent in the early years of Reagan's presidency). Housing starts were in free fall. And auto sales were down 10 percent from the previous year.
Samsung Introduces the 'Big Brother' Television
Uh WTF was Samsung thinking when they designed this?
Straight out of 1984, Samsung has unveiled a new series of televisions with integrated cameras and microphones, complete with facial and voice recognition software. Best of all, there appears to be no physical indication of the mic and camera's status, so consumers have no way of knowing when they're being monitored, or by whom... and if you don't find the idea of a TV that watches you creepy enough, apparently Samsung's Terms of Service include a clause allowing third-party apps to make use of the monitoring system, and use the data gathered for their own purposes.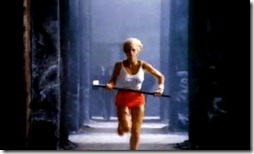 It may be old-skool but it's not dead - and in fact has more traffic than ever. And there's a good reason for that:
Whatever your download activities may be there's no arguing that Usenet is consistently faster and more secure than BitTorrent for sharing files. With the right software and services there's no chance of anyone listening in and your download rates will be as fast as your Internet connection can handle.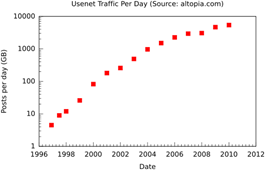 Yet Another Reason to Hate on TPM
Even the light saber battles were poorly done.
Can you solve them? And have you ever noticed that raykon sounds a lot like Gollum?
The thing all things devours; Birds, beasts, trees, flowers; Gnaws Iron, bites steel; Grinds hard stones to meal; Slays King, ruins town, and beats high mountain down.
Alive without breath, as cold as death; Never thirsty, ever drinking, all in mail never clinking.
It cannot be seen, it cannot be felt. Cannot be heard, cannot be smelt. It lies behind stars and under hills, and empty holes it fills. It comes first and follows after. Ends life, kills laughter.
A box without hinges, key or lid. Yet golden treasure inside is hid.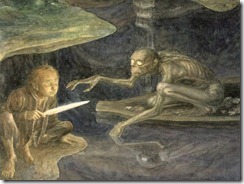 Push-Up Bras Boost Your Bust And Bust Out Your Best
It is no mystery that men are given a boost by the effects a push-up bra has on the cleavage.

But what is more surprising is the effect a boosted cleavage can have on the woman herself.

...Professor Beattie and his team analysed the three key micro-behaviours associated with confidence and observed their frequency within the recordings.

Smiling - which represents positive emotion and signals confidence increased dramatically by 73 per cent when the women were wearing a push up bra.

Averting gaze and breaking eye contact - normally associated with low confidence - decreased by 41 per cent.

...Professor of Psychology at The University of Manchester Geoff Beattie called the results 'striking' and 'uplifting'.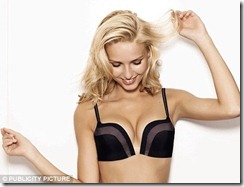 Yahoo group. That is all.
And my Twitter spew.
Tonight's post brought to you by gateway scruff: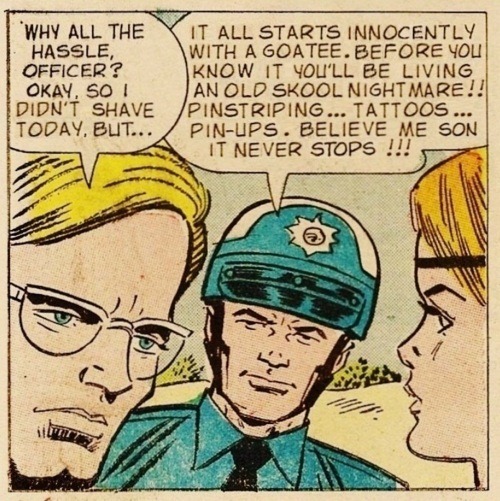 Notice: Posted by permission of AceCorp LLC. Please e-mail overnight open thread tips to maetenloch at gmail. Otherwise send tips to Ace.

posted by Maetenloch at
10:33 PM
|
Access Comments