« "John Carter" Turning Into Costly Flop
With Mini-Review-- It's Pretty Good!
|
Main
|
Top Headline Comments 3-21-12 »
March 20, 2012
Overnight Open Thread (3-20-2012)
The Awesome - But Soon To Be Banned - 'Pork-Eating Crusader' Patches
Well the Afghanis may have gotten tired of American troops, but the Americans have also grown weary of being viewed as sub-human by the backward and benighted culture they're trying to help. And GI Joe ain't a bloomin' fool:
In the wake of the recent setbacks in Afghanistan, American commanders are working overtime trying to instill sensitivity among U.S. troops toward their Afghan counterparts and their Islamic culture.

But many American service-members already wear their feelings on their sleeves -- sometimes literally -- choosing a powerful term to represent the way they believe they're perceived by the Muslim world: "Infidel." There are infidel hats, infidel T-shirts and infidel uniform patches -- an entire genre of morale wear that emerged from the ashes of the Sept. 11 terrorist attacks.
Including this patch which includes an image of a knight in a Crusade's tunic, eating a ham hock along with a translation in Arabic to make the point clear. The terminator eyes are a nice touch IMO.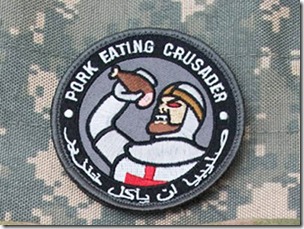 "Everybody sort of hates occupying forces anyway, so it's kind of embracing that," he told Military.com "If you are going to hate us anyway, we might as well pretend to be the great white devil."

Continued Montgomery: "Originally, when we made the patch, we thought it would be this small thing, the equivalent of an 'I'm with stupid' T-shirt. We didn't think we would sell many, but the demand was there," Montgomery said, describing how his company has sold about 10,000 of the patches.
And it's not just a novelty item - here are some German troops sporting the pork-crusader patches in the wild: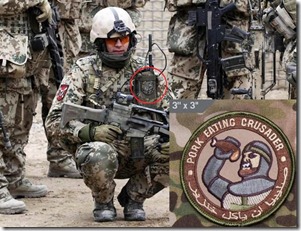 Obama - Still Lying About His Mother's Health Insurance Problem
It's important to remember that this is no misunderstanding but rather a bald-faced lie. Here's what Obama said during one of his debates with Republican opponent John McCain:

"For my mother to die of cancer at the age of 53 and have to spend the last months of her life in the hospital room arguing with insurance companies because they're saying that this may be a pre-existing condition and they don't have to pay her treatment, there's something fundamentally wrong about that."

It is true that Ms. Dunham did have a separate dispute about disability insurance but this had nothing to do with pre-existing conditions. Nor did it affect her fight for her life. And given that her son acted as her attorney, there's no doubt he was not ignorant of the truth of the matter.
And a lie worth telling once - is worth retelling:
As Glenn Kessler writes today in the Washington Post's Fact Checker column, the president's much ballyhooed campaign biography film "The Road We've Traveled," narrated by Tom Hanks repeats the same line that Scott debunked.
The Insane B-52 Low Pass Flyby
Okay this is old but still pretty damn awesome:
These images were taken in 1990 in the Persian Gulf. US carriers and B-52s were conducting joint exercises when two of the bombers requested permission for a low pass. While it's a high altitude bomber, the B-52s also fly at low altitudes to avoid enemy radar and air defenses. When the B-52s approached the carrier, they announced they were six miles away but the carrier controllers couldn't see them because they weren't looking down.

How Gen. Grant Tried To Make The South Judenfrei
Well at least the part of the south that he controlled.
On Dec. 17, 1862, as the Civil War entered its second winter, Gen. Ulysses S. Grant issued the most notorious anti-Jewish official order in American history: "The Jews, as a class violating every regulation of trade established by the Treasury Department and also department orders, are hereby expelled from the department within twenty-four hours from the receipt of this order." Known as General Orders No. 11, the document blamed Jews for the widespread smuggling and cotton speculation that affected the area under Grant's command.
And it was only due to a raid by Nathan Bedford Forrest and the personal intervention of Abraham Lincoln that Order No. 11 was not fully carried out.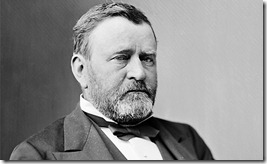 Little Known Statistics on Sex and Marriage
The average man's ideal woman is 60lbs lighter than him.
A woman will get chatted up in bar 6 minutes faster if she is wearing make up.
Last year 21% of dates were organized via e-mail and 5% of relationships were ended by text.
98% of Americans have experienced unrequited love.
Ladies don't drink more than 1.5 glasses of wine more than your date - a turn off for most men.
For every $5000 extra a woman earns over her partner, their risk of divorce goes up by 5%.
Over 2% of all heart attacks have been directly attributed to having a broken heart.
Divorce has been proven to reduce a man's life expectancy by 3.7 years.
Portal + Super Mario Brothers = Fun?
Well it certainly equals MariO.
A complete from scratch recreation of Super Mario Bros. with a focus on perfectly imitating the feel the 1985 classic gave us. Then give Mario a portal gun, add puzzle game mechanics from Portal and there you go. And if that wasn't crazy enough, play 4-player coop, with everyone having their own Portal gun!
And some of these are real sports as opposed to Beach Cheerleading.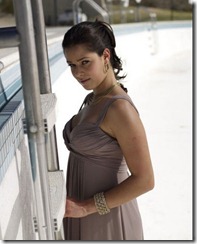 The Yahoo AoSHQ group. You know the way.
Braaak
.
Tonight's post brought to you by Reagan's doodlings: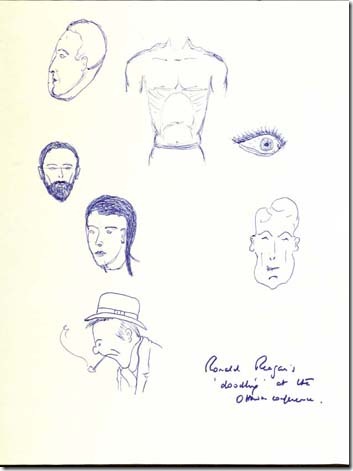 Notice: Posted by permission of AceCorp LLC. Please e-mail overnight open thread tips to maetenloch at gmail. Otherwise send tips to Ace.

posted by Maetenloch at
10:24 PM
|
Access Comments