« Pat Condell Calls on the Press to Tell the Truth about Islam
|
Main
|
Top Headline Comments 3-20-12 »
March 19, 2012
Overnight Open Thread (3-19-2012)
I've never been a big supporter of boycotts - mostly because they tend to devolve into a laundry list of companies that you're supposed to shun over trivial 3-degrees-of-separation sins.
But in this case HBO is one company I'm willing to make an exception for. They've crossed enough lines and shown themselves to be such a partisan network of active anti-conservative hate that I'm willing to burn a few calories to see them suffer.
Here are just a few of their more recent insults...
They hushed up Alexandra Pelosi's video on welfare queens since it goes against The Narrative:
Alexandra Pelosi debuted a video she made for HBO's "Real Time with Bill Maher" last night. The video shows multiple welfare recipients in New York City proclaiming they were at the welfare office to get their "Obama bucks" and that they supported Obama because he "gives me stuff." Pelosi reported that people at the HBO headquarters in New York had said to her "you can't show this" even though just last week the ran a controversial video showing Mississippi voters saying inflammatory things against the president.
They produced and hyped the movie, "Game Change", and went so far as to make up details just so they could get in a few more kicks to Sarah Palin years after she last ran for office: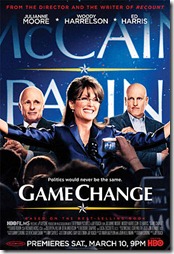 And then there's the fact that they continue to have this hateful, dwarf of a man as their premier 'comedian' while tut-tuting over something Rush said: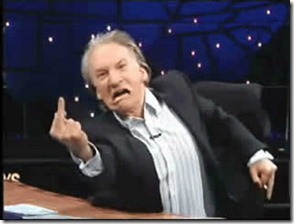 Okay we get it HBO - you hate conservatives and want to broadcast Democratic propaganda. That's your right - but then don't be surprised when you start reaping all the hate you've sown.
But this time it's the good kind of moron - our own Wyatt Earp has co-written a murder mystery book set in where else but Philly. You can check it out (and buy it) here and here. And since Wyatt will soon be rolling in the lucrative self-publishing $$$, now's probably the time to start sucking up to him.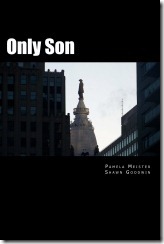 I believe that water will one day be employed as fuel, that hydrogen and oxygen which constitute it, used singly or together, will furnish an inexhaustible source of heat and light, of an intensity of which coal is not capable.

- Jules Verne, 1874
 What Would Happen If Washington DC Got Nuked?
Well DHS and FEMA have made a report detailing the likely consequences which you can read here.
Unfortunately, our instincts can be our own worst enemy. The bright flash of detonation would be seen instantaneously throughout the region and may cause people to approach windows to see what is happening just as a blast wave breaks the window. For a 10-kT detonation, glass can be broken with enough force to cause injury out to 3 miles and can take more than 10 seconds to reach this range.
Another urge to overcome is the desire to flee the area (or worse, run into fallout areas to reunite with family members), which can place people outdoors in the first few minutes and hours when fallout exposures are the greatest. Those outside or in vehicles will have little protection from the penetrating radiation coming off fallout particles as they accumulate on roofs and the ground. .For those in good shelters, such as a large concrete, brick, or underground structure, optimal shelter times will likely be in terms of days.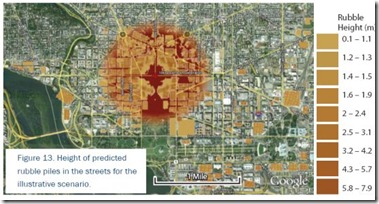 5 Ridiculous Cold War Myths You Learned in History Class
Well I would argue with the author's idea that the US started the arms race out of nowhere - there's a lot more to the strategic balance of power than just nukes vs. nukes.
But it is true that JFK didn't call himself a jelly doughnut in Berlin:
They point out that "Ich bin Berliner" means "I am from Berlin," and that adding the "ein" changes the meaning. Both facts are true. A rough English equivalent of what Kennedy said was "I am a New Yorker," whereas the phrase the pedantic jack offs claim he should have said translates to "I am from New York." The jelly doughnut myth is like claiming that an audience in Manhattan heard a politician say "I am a New Yorker" and took him to mean "I am a New Yorker magazine." Saying "I am a New Yorker" makes more sense as a symbolic statement of solidarity, and it's the same in German. Which is why people who speak German generally compliment Kennedy's choice as being the more nuanced, conversational phrasing.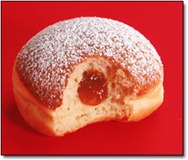 Priest Denies Lesbian Woman Communion at Her Mother's Funeral
And Michael Rosenwald at the WaPo is outraged:
"He put his hand over the body of Christ and looked at me and said, 'I can't give you Communion because you live with a woman, and in the eyes of the church, that is a sin,' " Barbara Johnson told my colleague Michelle Boorstein in a gripping story
But Don Surber has the rest of the story. And needless to say the arrogance is all on Johnson's side.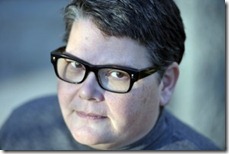 Would You Buy an OS From This Guy?
Well apparently you did which is one of the reasons he's now CEO of Microsoft.
If Mad Max Needed A Pickup Truck
This is what he would drive - a 1974 Ford Falcon XB Ute which is the pickup version of Max's Police Interceptor.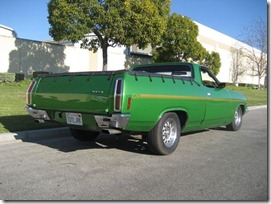 He's come a long way from "F*ck the Police" since he now plays a police captain in the 21 Jump Street reboot. It's tough staying an angry G decade after decade.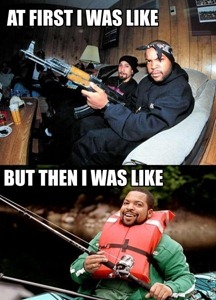 A little late for St. Patrick's Day but oh well. Note that the authors seem to be using a very loose definition of 'Irish' here.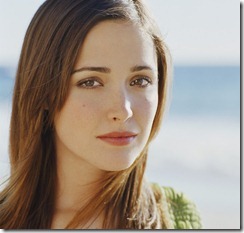 The Yahoo AoSHQ group. Bla bla bla.
And don't forget about the Job Bank.
And my twitter thang.
Tonight's post brought to you by LEGO: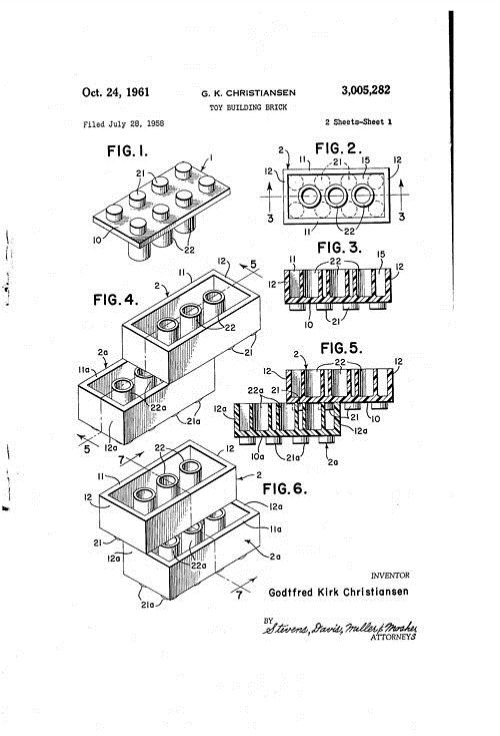 Notice: Posted by permission of AceCorp LLC. Please e-mail overnight open thread tips to maetenloch at gmail. Otherwise send tips to Ace.

posted by Maetenloch at
10:21 PM
|
Access Comments