« Space Traders Liveblog
|
Main
|
Top Headline Comments 3-15-12 »
March 14, 2012
Overnight Open Thread (3-14-2012)
Okay sure Obama may have spoken at a rally for Prof. Derrick Bell while a law student at Harvard but that was a long time ago and doesn't mean that he subscribed to his racial views or anything, right?
Well here's what Prof. Barack Obama was teaching at the University of Chicago Law School. This is his Spring Term 1994 Syllabus for his "Current Issues in Racism and the Law" seminar. And guess whose works appear in the required reading.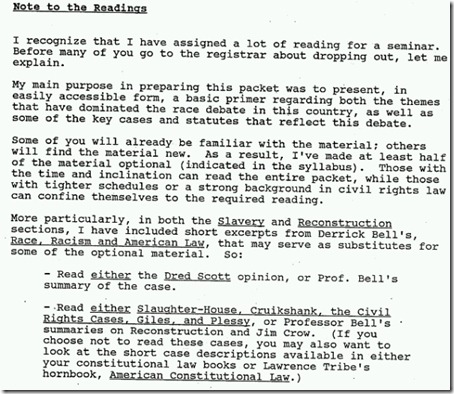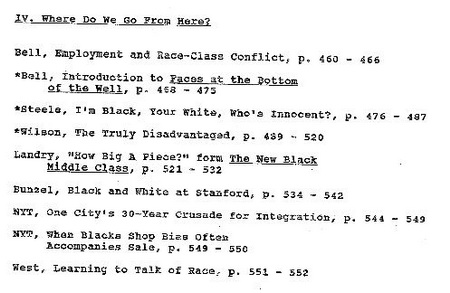 Okay maybe Bell wasn't just some guy in the intellectual neighborhood after all.
Okay not as entertaining as the Internet Chuck Norris facts but ultimately more impressive.
His Real Name Isn't "Charles"
He Was Bullied As A Kid
The Air Force Made Him Who He Is
He Influenced A Lot of People You Wouldn't Expect
Before He Succeeded, He Failed - A Lot
Read the article to find out about the real Chuck Norris.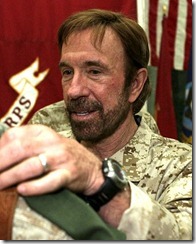 Federal Court: Quoting Newspaper Articles Online is Fair Use
The decision also clarifies that a common practice on the Internet - excerpting a few sentences and linking to interesting articles elsewhere - is a fair use, not an infringement of copyright.
Which pretty much invalidates RightHaven's former business plan - suing bloggers who use Fair Use excerpts but who can't afford to defend themselves in court.
The Fellowship of The Ring Commentary
As recorded by Noam Chomsky and Howard Zinn. For some unexplained reason this was never included in the DVD.
Chomsky: ...Of course, if that happened, the entire economy would be disrupted.

Zinn: The pipe-weed-based economy.

Chomsky: And, as you pointed out earlier, the military-industrial-complex that exists in Gondor. This constant state of alertness. This constant state of fear. And here Gandalf reveals his true nature.
Genius or stupidity - or a bit of both?
Take this double .45-caliber handgun to the range to attract great scorn and admiration simultaneously. To commemorate the one hundredth anniversary of John Moses Browning's model 1911, Italian gunmaker Arsenal Firearms produced a functional movie prop.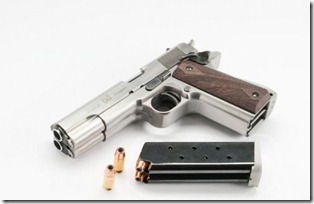 Authorities in western New York say they've charged four young Amish adults with illegal possession of alcohol after their buggy collided with a police car responding to a report of a drinking party under way.

...As a patrol car arrived on the scene, one of the Amish buggies changed lanes, colliding with the police vehicle. The buggy flipped onto its side, causing minor injuries to one of the people on board.

Police say several other buggies fled the scene.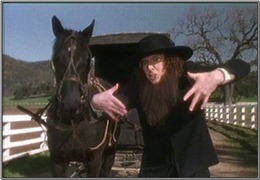 Tolkien Explains To His German Publisher That He Isn't Jewish
In 1938, some months after the initial publication of The Hobbit, J. R. R. Tolkien and his British publisher, Stanley Unwin, opened talks with RΓΌtten & Loening, a Berlin-based publishing house who were keen to translate the novel for the German market. All was going well until, in July, they wrote to Tolkien and asked for proof of his Aryan descent.
25 July 1938
20 Northmoor Road, Oxford

Dear Sirs,
Thank you for your letter. I regret that I am not clear as to what you intend by arisch. I am not of Aryan extraction: that is Indo-Iranian; as far as I am aware none of my ancestors spoke Hindustani, Persian, Gypsy, or any related dialects. But if I am to understand that you are enquiring whether I am of Jewish origin, I can only reply that I regret that I appear to have no ancestors of that gifted people. My great-great-grandfather came to England in the eighteenth century from Germany: the main part of my descent is therefore purely English, and I am an English subject - which should be sufficient. I have been accustomed, nonetheless, to regard my German name with pride, and continued to do so throughout the period of the late regrettable war, in which I served in the English army. I cannot, however, forbear to comment that if impertinent and irrelevant inquiries of this sort are to become the rule in matters of literature, then the time is not far distant when a German name will no longer be a source of pride.

Your enquiry is doubtless made in order to comply with the laws of your own country, but that this should be held to apply to the subjects of another state would be improper, even if it had (as it has not) any bearing whatsoever on the merits of my work or its sustainability for publication, of which you appear to have satisfied yourselves without reference to my Abstammung.

I trust you will find this reply satisfactory, and
remain yours faithfully,

J. R. R. Tolkien
The Story of Keep Calm and Carry On
The British WWII Keep Calm and Carry On poster has become iconic in recent years, but it turns out that it was never actually used during the war. The British government commissioned it in 1939 but planned to only issue it in the most dire of circumstances which luckily never came to pass. This is its story.
I have large breasts. I know! They're real, I can't do anything about it and the internet just has this really weird reaction to my body . I've seen a therapist about it, if that means anything. There's like this obsession (with my body). I think people don't understand why I haven't lost a bunch of weight right now, because [sarcastic] 'all women in the media should lose a bunch of weight if they want to go on television to talk about anything.'
Well being a bit heavy is fixable, but being a vapid whiny narcissist probably isn't. And I figure as a country we're already full up on kinda chunky blond airheads.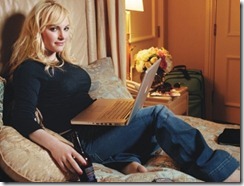 Teh Tweet!
Tonight's post brought to you by scumbag alcohol: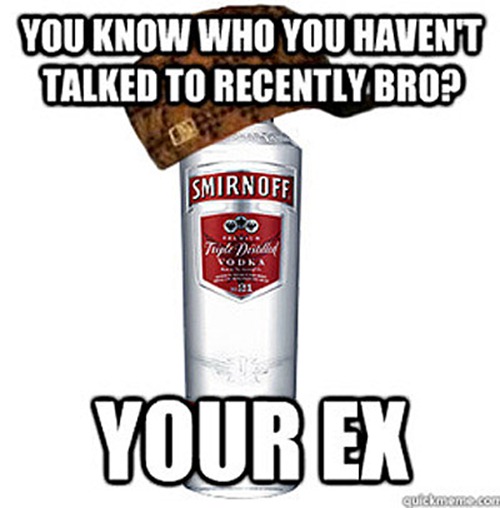 Notice: Posted by permission of AceCorp LLC. Please e-mail overnight open thread tips to maetenloch at gmail. Otherwise send tips to Ace.

posted by Maetenloch at
10:40 PM
|
Access Comments