« Alabama/Mississippi Results Thread
Looks Likely That Santorum Will Take AL and MS
|
Main
|
Santorum Wins Alabama and Mississippi, But With Delegates Splitting Mostly Evenly Three Ways »
March 13, 2012
Overnight Open Thread (3-13-2012)
Congratulations Obama - You've Made Gas More Expensive Than It was in 1979
In real dollars no less. So that's one campaign promise kept.
Next step: A wind and Algaehol-based economy that will make European Greens weep with sustainable tears of joy.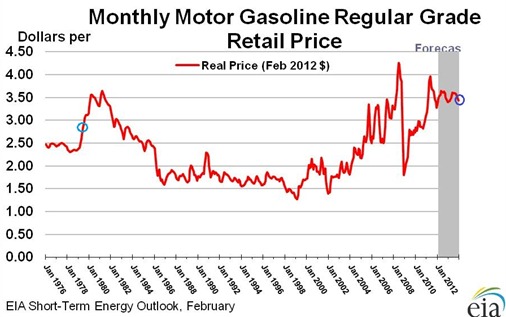 Meanwhile Jimmy Carter breathes a huge sigh of relief.
The Adam Carolla-Dennis Prager Show
So two weeks ago I went to the joint shows that Adam and Dennis did together in Redondo Beach and had a very entertaining evening. I've been a fan of both for a while so it was like a custom-made show for me. They're a very well matched pair and the combination was a great mix of the profound, the stupid, and the funny.
Among the topics discussed was whether an atheist like Adam could go to heaven (yes - but only to Jew-heaven according to Dennis), why it's better to outsource your kids' theological questions to the Guatemalan nanny, how much pets cost including the cost of having your turtle's penis removed (A: $1800 in Santa Monica), and how radio is one of the few professions that appears laughably easy to do to other people when you get good at it .
Unfortunately I just flew in for the evening and had to leave the next morning so I had no time to socialize with any of the SoCal sub-morons.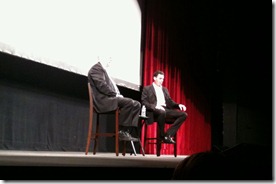 I was there at the elegant home, and indeed, people spoke all night about the sharp contrast between the fun-loving guy who made us all laugh and the portrait painted by the left of an angry man who hated the left. I talked to leftists who said he had argued politics with them, passionately, and then would hug them afterwards.

And it wasn't just friends. I talked to someone last night who said that he would work with people who talked about how they hated Breitbart. When this person told Andrew about these people, he would say: "Invite them to dinner!" And Andrew would go out and eat with the haters. And the haters would inevitably say, afterwards: "I wanted to hate him. I came prepared to hate him. But he's a heck of a charming, funny guy."
One of the people speaking at the reception talked about the way Andrew would often end a phone call. He would be talking on and on, and when it was time to go, he would say, suddenly: "Okay, bye!" Boom. And he'd be gone.

And whoever it was who pointed that out (I can't remember who it was), they made the point that he died the same way.

Okay, bye!

And he was gone.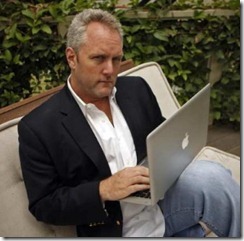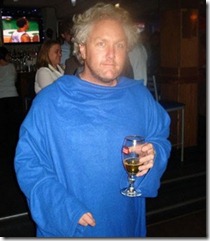 Diplomacy Now Threatening Airline Security
International airline security is only as strong as its weakest link. And that link seems to be the Beirut's Rafic Hariri International Airport which is now controlled by Hezbollah.
Hezbollah's aborted putsch in Beirut in 2008 involved, among other things, control over the lucrative airport. One of former Secretary of State Condoleezza Rice's more short-sighted compromises was to agree to the Doha Accords which empowered Hezbollah in Lebanon's domestic scene in exchange for quiet. Along the way, Hezbollah regained sway over airport operations, even if its members wear Lebanon Army Uniforms when at the facility. It should give every American chills that many of the airport workers handling Lufthansa, Air France, and other flights which transfer luggage to the United States swear fealty to Hezbollah Secretary-General Hassan Nasrallah.

Alas, Beirut is no longer alone. Turkish Air, a member of the Star Alliance and a partner to United Airlines and USAir, has initiated service to Mogadishu, Somalia. Bags checked in Mogadishu can now find their way to New York, Washington, and Los Angeles among other destinations.
The Lockerbie bombing occurred when Libyan agents smuggled a bomb onto a Pan Am feeder flight in Malta. The Malta leak may be plugged, but do American security officials truly believe the same is true in either Beirut or Mogadishu?
But no one wants to say anything lest they upset the 'fragile peace' in the middle east. And so the TSA keeps patting down little old ladies and confiscating your shampoo to maintain the security theater.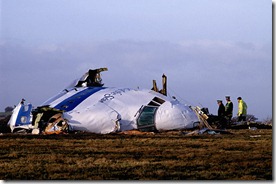 US Sharia Watch: MI Judge Judge Pressures Ex-Husband to Give Ex-Wife an Islamic Divorce; Court of Appeals Reverses
My view, for the reasons I mentioned as to the Jewish religious divorces, is that the trial court in this case was wrong and the court of appeals was right: Given the Establishment Clause, it should be no business of a secular court to try to pressure someone into performing a religious act.
LGF Now Embracing Louis Farrakhan
It's come to this.
"He also has a strong message of responsibility and self-reliance for young African Americans, and that is why [critical race theory proponent Professor Derrick] Bell described him as a hero."
"Farrakhan does have a positive, empowering component to his message."
Lizardoidia has always been at peace with East Farrakhan.
Okay I think most of us have got the first two rules of Fight Club down but do you know the other six rules?
It's been a month since Winston Kemp was struck by lightning, but the pattern of the electrical discharge is still visible on his skin. This is a Lichtenberg figure - the branching pattern made by electricity. Kemp didn't see a doctor at the time, but he feels fine, although he thinks that his skin will keep this awesome scar.
Cool story bro.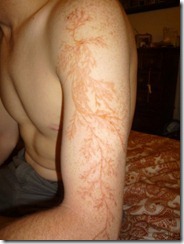 The Ultimate Sesame Street Quiz
How well do you really know your S. Street?
This Sesame Street quiz at PBS has 48 questions, which should be easy for those who grew up watching Sesame Street. I, however, was lucky to score 40%. When the results come up, you'll be able to watch clips that explain answers to many of the questions.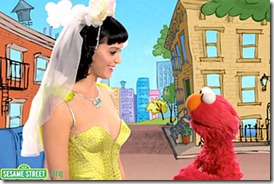 Modern Love: Man Breaks Penis on First Date
Ouch. But then there's this which may give you a hint as to what went down:
Somehow the conversation turns to Margaret Thostaer. Somehow Margaret Thostaer becomes a recurring topic. Somehow Margaret Thostaer becomes our go-to sexual depressant. Somehow Margaret Thostaer ends up sitting naked on a suburban fence, legs swinging and twirling a top hat. Occasionally Reagan makes an appearance, too.
The Yahoo AoSHQ group. You know the way.
Braaak
.
Tonight's post brought to you by the letter C: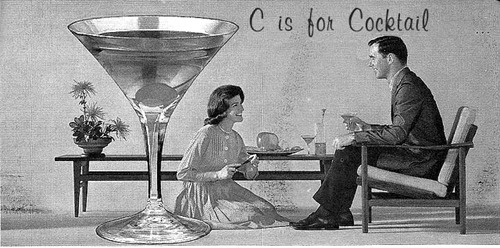 Notice: Posted by permission of AceCorp LLC. Please e-mail overnight open thread tips to maetenloch at gmail. Otherwise send tips to Ace.

posted by Maetenloch at
09:43 PM
|
Access Comments