« Captain Carroll "Lex" LeFon (USN, Ret)...RIP
|
Main
|
NYC/NJ Moron Meetup -- Saturday, March 10 »
March 07, 2012
Overnight Open Thread (3-7-2012)
Well since everyone seems to have slacked off today I'm thinking I should do the same. Of course that's also what I tell myself pretty much every night. But this time I kinda semi-sorta almost mean it.
So tonight we watch a movie.
Feature Presentation: Monty Python and The Holy Grail (1974)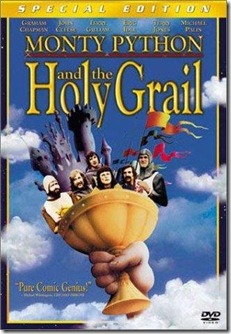 If you've watched this 5 or fewer times, well now's your chance to correct that.
Why China Will Have an Economic Crisis
We spend a lot of time focusing on our own serious problems - often forgetting how fucked up other countries are under the veneer of unstoppable growth.
But the more time I spend in China, the more convinced I am that its current economic system is unsustainable. Yes, economists who specialize in China can give you all sorts of reasons why the country is supposedly different, and thus the regular rules of economics don't necessarily apply. But one simple thing I always say about economics is that you can't escape math. If the numbers don't add up, it doesn't matter much how big your economy might be or how fast it is growing or how heavy a role the state might play. And China has lots of numbers that just don't add up.
When would a meltdown happen? It is interesting to play with a bit of history. Both Japan and Korea suffered their crises roughly 35 years after the Asian development model was switched on - the early 1950s to '89 in Japan, and 1962 to '97 in Korea. That puts a China crisis at around 2014-15 or so. I'm not predicting a firm date here. What I am saying is that China is running out of time to fix the problems of its economy.
Could American Body Fat Power The Country?
With the population of the United States growing ever more obese and oil becoming scarcer, I wonder if the government has started taking into account the energy its population is storing in body fat. Hypothetically, how much would this add to the nation's energy reserves?

- John Prokos, Kathmandu
Read the rest to find out whether our man-blubber is just the untouched resource that will free us from fossil fuels.
Also to find out who invented the phrase 'the oldest profession'.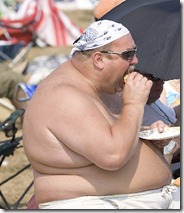 9 Foreign Words the English Language Desperately Needs
#4. Kaelling (Danish)

Means:

An ugly, miserable woman who yells obscenities at her kids.

If you claim to have never seen one of these, go to the laundromat. Or Walmart. Or maybe it's the woman who lives down the street and offers a Master's class in parenting to everyone in earshot. Their calls are unmistakable, from "Get your asses in this house" to "Clean up your fucking mess" and even "I'll beat the shit out of you in front of the whole goddamn neighborhood."

To Fap Or Not To Fap, That Is The Question
Apparently it's now a thing for guys to take a NoFap challenge:
Here's a pretty awesome report from some dude who took the 90 day no-fap challenge and is feeling the wide range of benefits when it comes to not cranking his love pump.
Please note that I've found NoFap to be an incredibly positive change in my life and I haven't found any real negative effect for giving it up, save withdrawals. In this regard, I may be overly biased in favour of NoFap.

...First benefits I noticed were my energy and motivation levels as well as my productivity. All of a sudden, a surf after gym didn't seem like a sweat. Getting my affairs sorted for college next year was a priority. Stuff got done before I fucked around. Procrastination was kept to a minimum, time-wasting was eliminated. Nothing to do? I made something happen.

I started filling in my spare time with productive things. Eventually I had to start taking up new hobbies (yoga, salsa dancing, some more to come) to fill in the spare time. Other things include reading non-fiction books on topics of self-improvement, meditation, Emotional Freedom Technique (youtube it) and just general chores, cleaning etc. I still have a way to go, but I was surprised how much I wanted to get things done after the withdrawals cleared.
Well the commies have long envied the purity and essence of our natural fluids. Maybe they were on to something.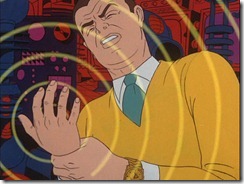 Blame it on Jane (Austen, that is)
For helping create the story template of jerks who can be redeemed by the right woman:
And so the template was set:  jerky guys with hearts of gold.  In the almost two hundred years since Pride & Prejudice was published, movies and books are filled with jerky guys - arrogant guys, pushy guys, snotty guys, aggressive guys - who become charming princes thanks to the heroine's incredible charm.  And really, it does make for fun reading or movie watching.  It's enjoyable following characters as they finally get it right.

The problem, though, for real girls in the real world, is that jerky guys tend to be . . . well, jerks.  If you want a nice guy in this life, you should find someone who is nice from the start.  Life isn't fiction, and if your jerky guy refuses to turn into a handsome, caring, kind Prince, you might find yourself in a world of hurt.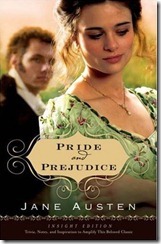 Teh Tweet!
Tonight's post brought to you by Rhett and Link's latest: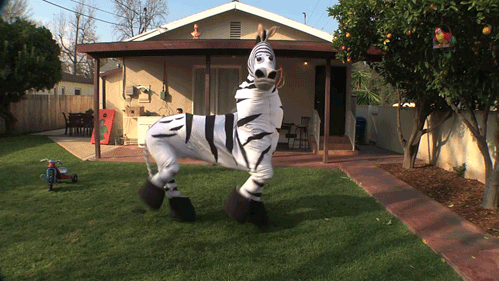 Notice: Posted by permission of AceCorp LLC. Please e-mail overnight open thread tips to maetenloch at gmail. Otherwise send tips to Ace.

posted by Maetenloch at
10:11 PM
|
Access Comments