« Gingrich Wins Big
South Carolina Returns Thread
|
Main
|
Sunday Morning Non-Book Open Thread »
January 21, 2012
Overnight Open Thread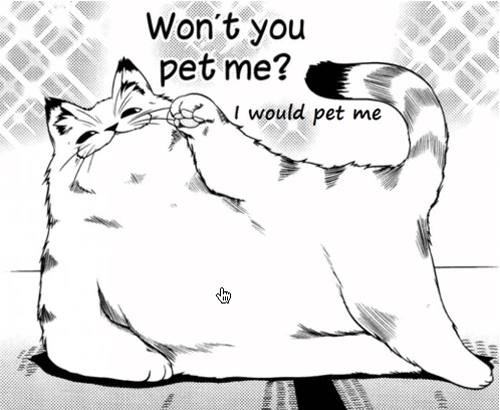 I would be real curious to see if even 1 person actually Ordered Up A Facebook Girlfriend. I mean, seriously, to pay someone to pretend they're something that they aren't? And would this behavior really work on making someone think that you are just that much cooler? Maybe I'm missing something but I guess there is some truth in the saying that there's a sucker born every minute.

At the time of writing, a quick search for "facebook girlfriend" on the site showed that there were 156 such ads on the site in total. Will these women just take your money and run or will they actually do what they say? Are those real pictures of said women or is there just a bot behind them making money for someone else by using fake Facebook accounts?

A broader search for just "facebook" gave me 8,311 results, most of which are poorly written like the ones above, and offer sketchy deals in exchange for your money. I think a fair share of these just take your money and run, but most probably really do give you what you want, in the hopes that you'll get hooked and come back for more.
And then there is this tidbit sent in from genghis. Fake Boyfriends Fill The Gap For Lonely Women. This actually takes it from the cyber world and brings it into the real world. Crazy.
Binge Drinking
Looks like Wisconsin has the highest AoS HQ approved drinking behavior. The CDC Binge Drinking Report. Being an election year, I expect the numbers to go way up. I wonder though, what is the CDC definition of a short period of time? 5 drinks in an evening once a week isn't that much. Especially if you are at home chillin' on the ONT.

One in six American adults is a binge drinker, consuming alcohol in excess about four times a month, according to a new report released by the Centers for Disease Control and Prevention.

The study — which defines binge drinking as five or more drinks in a short period of time for men and four or more for women — breaks down the nation's 38 million binge drinkers by a variety of measures, including geography, age and income level. Wisconsin is the state with the most binge drinkers at 25 percent of the population, while Utah, home to the teetotaling Mormon church, comes in last at less than 11 percent.
In other alcohol news, Ohio's Overall Liquor Sales Went Up 5.3% Last Year. They say it's due to the improving economy. I say BS. More people are getting depressed and boozin' it up due to the crappy economy.
Kitteh Video
World Geography Facts
The country with the highest decrease in the natural birth rate is Ukraine, with a natural decrease of 0.8% each year. Ukraine is expected to lose 28% of their population between now and 2050 (from 46.8 million now to 33.4 million in 2050).
Beavis and Butt-head
Kinda freaky but that would make awesome Halloween masks! I am Cornholio. I need teepee for my bunghole. Lifelike Beavis and Butt-Head Models.
Hello Kitty
Un-oh. I think I know where Chemjeff is going to be going real soon. Beijing, China. Where they have a Hello Kitty Restaurant, Theme Park, Hotel & Maternity Suite.
Bacon Recipe
I think I'm gonna give this one a try and use nutella too. Sweet and Spicy Bacon.
Nuckin Futs
Awesome. A court case arguing over the f-word. 'Nuckin Futs' Set To Go On Sale After Lawyer Argues F-Word Won't Offend.

A SNACK called Nuckin Futs will go on sale after a lawyer's successful argument that the word "f..." is a normal part of Australian speech and so cannot be deemed offensive under trademark rules.

The trademark application for "Nuckin Futs" was at first rejected by the register as being scandalous and offensive due to its similarity to the phrase "f..king nuts"
Bonus video highlighting
How Versatile The F-bomb Is
. WARNING: NSFW!!
Pop Quiz
Click the link to take it. Battle Of The Cute: Pocket Sized Edition. Doggeh vs Kitteh. Go, go now and vote.
Interesting Tax Deduction
Hmmm. You learn something new everyday. Pirate Ransoms Are Tax Deductible.

According to the IRS, the answer is yes, since kidnapping ransom qualifies as theft, along with blackmail, embezzlement, and extortion. You must, however, show proof of your loss. So make sure to get a receipt, or file a police report.

Tonight's ONT brought to you by hungover kitteh: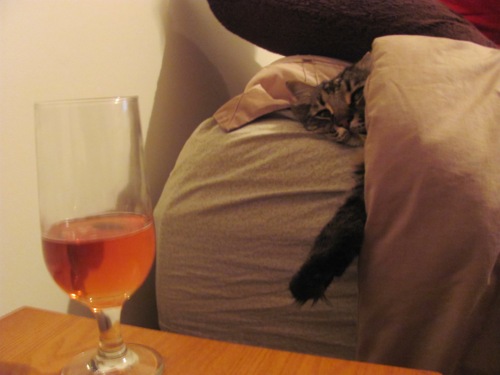 Notice: Posted by permission of AceCorp LLC. Please e-mail overnight open thread tips to maet or CDR M. Otherwise send tips to Ace.
PUT TEXT YOU WISH TO USE AS VISIBLE LINKING-LANGUAGE HERE
&topic=world_news">

posted by CDR M at
10:00 PM
|
Access Comments