« CBS Just Makes Up Santorum Saying He Doesn't Want to Give "Black People" Money
|
Main
|
Top Headline Comments 1-6-12 »
January 05, 2012
Overnight Open Thread
A Rebel Lecture From Deep Within the Death Star
So the EU Innovation Convention in Brussels severely screwed up - and invited an actual innovator, Michael O'Leary, CEO of Ryanair, to their meeting in December. [For those of you unfamiliar with Ryannair it's a European airline famous for being utterly no-frills and offering flights within Europe for as low as 10€ each way]
And O'Leary proceeded to eloquently and entertainingly explain to his captive audience why the EU and its executive commission sucks, why Brussels is the heart of the EU evil empire, and how the EU Innovation Convention is a itself a black hole of innovation.
I'm guessing someone got severely chastised for allowing the real world to taint their mutual admiration society. It's pretty amusing to watch the nervous laughter from the audience. Most of the attendees probably came to hob-knob with their fellow technocrats and instead they got a character straight out of Atlas Shrugged. If you enjoy Nigel Farage's rants against his fellow EU parliament members, then you'll definitely enjoy this talk.
[video below the fold]
Jonah Goldberg on Compromising

The simple fact is that none of these candidates are ideal and nearly everyone not writing-in Calvin Coolidge is compromising. The problem is people don't want to admit they're compromising. And so they create ideological theories and narratives about tainted motives to explain why the other guys are compromising and why their own candidate is purer than pure.

They are all compromise candidates. All of them. They always are, of course. But this time around they're a bigger compromise than usual.
I suspect this explains why many commenters here are so quick to toss out the term RINO against other fellow conservatives. The truth is that all of this year's candidates are inadequate in some fashion or another - so no matter who you support, you're guaranteed to have to compromise on
something
. Don't worry - your sacred conservative honor will survive.
Why Ron Paul Doesn't Deserve To Run As A Republican
Apart from the kookiness Ron Paul has always been a bad member of the Republican party. He only ran as a Republican when it was advantageous for him, he generally doesn't support other party members, and he's always toying with the idea of a third party run for the white house. Feh. So it's disappointing to see Sarah Palin coming to his defense.

Sarah Palin admonished Republicans not to ridicule Congressman Ron Paul. Sarah Palin is wrong. Ron Paul is a disloyal phony who has earned whatever contempt real Republicans have for him and his dangerously naive ideas about foreign policy. Ron Paul has shunned the party in the past, as he was the Libertarian Party candidate in 1988 and in 2008 he rejected the McCain/Palin ticket, instead embracing Cynthia McKinney and other third-party candidates for president 2008.

Like a kid who is losing a game, Ron Paul took his ball and went home in 2008.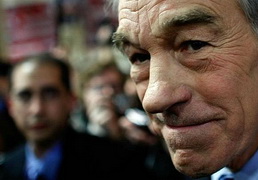 Van Halen and the Real Story Behind the No Brown M&Ms Rule

Listening to the radio, I heard the story behind rocker David Lee Roth's notorious insistence that Van Halen's contracts with concert promoters contain a clause specifying that a bowl of M&M's has to be provided backstage, but with every single brown candy removed, upon pain of forfeiture of the show, with full compensation to the band. And at least once, Van Halen followed through, peremptorily cancelling a show in Colorado when Roth found some brown M&M's in his dressing room. This turned out to be, however, not another example of the insane demands of power-mad celebrities but an ingenious ruse.
The M&M rule was actually a test to see if the venue had actually read the contract or not. So brown M&Ms in the room usually meant big technical issues were lurking.
So just as a little test, buried somewhere in the middle of the rider, would be article 126, the no-brown-M&M's clause. "When I would walk backstage, if I saw a brown M&M in that bowl," he wrote, "well, we'd line-check the entire production. Guaranteed you're going to arrive at a technical error… Guaranteed you'd run into a problem." These weren't trifles, the radio story pointed out. The mistakes could be lifethreatening. In Colorado, the band found the local promoters had failed to read the weight requirements and the staging would have fallen through the arena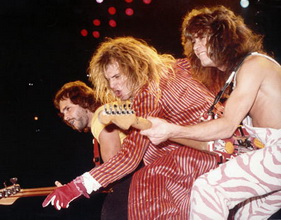 4 Stunning Revelations An Idiot Has About Running
Among other things that running clothes matter:

The first time I put on running clothes, huge swathes of the world finally began to make sense. For instance, if you had asked me two months ago for a perfect uniform, suitable for all occasions, I would've said "jeans and a T-shirt." Ask me that same question today -- what's a uniform that's good for everything, whether it's dancing to shitty techno music, walking your trophy mistress' Maltese or stabbing a Ukrainian in an alleyway -- and I will tell you without hesitation: "Track pants, running shoes and a T-shirt."

And that's why every Russian looks like that.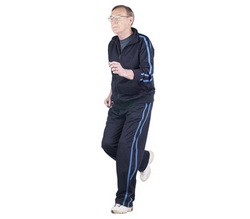 Near Miss of the Day
The driver of this car got lucky. He may blame the other drivers for stopping but the bottom line is that he was going too fast for the conditions.

A Belated Holiday Greeting From Ms Hannah
And there's a JWOW or something.

Gentlemen Prefer Brunettes?
Well they may hit on the blondes more but they think brunettes are more attractive:

They say gentlemen prefer blondes – but it seems that only holds true when they are out on the town.

For, while they are more likely to chat up a fair-haired lady on a night out, men actually find brunettes more attractive, a study has shown.

University of Westminster researchers sent a woman to three London nightclubs with her hair dyed brunette, blonde and then red, and watched how many men approached her.

They then returned to the clubs and asked 130 men to rate pictures of her in the three guises.

She was chatted up the most as a blonde. But she was rated most highly for attractiveness and intelligence when brunette, the Scandinavian Journal of Psychology reports.
Well truthfully my main type has always been smart exotic brunettes. That doesn't mean that I would turn away a blonde, but they don't get any extra points either.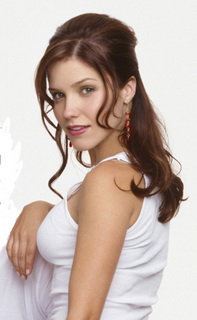 Yahoo group. That is all.
Tonight's post brought to you by our Gromit overlords: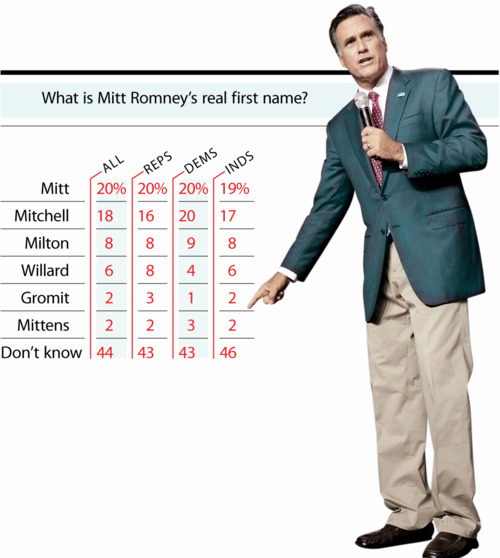 Notice: Posted by permission of AceCorp LLC. Please e-mail overnight open thread tips to maetenloch at gmail. Otherwise send tips to Ace.

posted by Maetenloch at
10:12 PM
|
Access Comments