« Week 15 Picks
|
Main
|
The Hobbit [Official Trailer] »
December 20, 2011
Overnight Open Thread
This year's Black Friday gun sales broke a record set in 2008 by nearly a third, and while fears about President Obama outlawing some types of firearms are thought to be behind 2008's record, analysts say this year's surge in sales is part of a long-term trend. Gun ownership was "politically incorrect" five years ago, but "what seems to be changing is social acceptance," an analyst at investment firm Avondale Partners tells MSNBC. "I think there might be a changing view of firearms."

Every state except Illinois now allows residents to carry concealed weapons, and a recent Gallup poll found that 47% of American households own a gun, up from 41% just a year ago.
Some see that 47% of Americans own guns and ask why - while I ask why not 51%?
So let's all resolve to make America a gun-owner majority nation in 2012. We can DO this.
And not to put any pressure on you...but even the Democrats are doing their part - how about you?
Bonus: They also make good investments.
Added bonus: NPR commentators will wring their hands and Euroweenies will cry their sweet sweet tears of vexation and bewilderment. Plus you'll have a gun to shoot stuff with. Win win baby!

How Boned Are We?
Short answer: Kinda boned but not nearly as debt boned as some other countries.

That's right: the UK debt, when one adds to its more tenable sovereign debt tranche all the other debt carried on UK books (and thus making the transfer of private debt to the public balance sheet impossible), is nearly ten times greater than the country's GDP. To call that "game over" is an insult to game overs everywhere.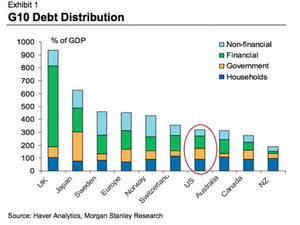 Todd Palin Ready for His Close Up?

The Hollywood Reporter has learned that Palin and Burnett are pitching another reality series, this one more focused on Palin's husband Todd and his career as a championship snowmobile racer. But for now, TLC owner Discovery Communications has passed, say sources. And A&E Networks, which entered into a bidding war with Discovery for Sarah Palin's Alaska, also is not interested.
Well I liked Sarah Palin's Alaska but at this point I'm kinda burned out on all things Sarah. Todd was rather laconic in the series but gave the impression he'd be quite interesting and entertaining out in the woods. And Sarah's father, Chuck, was so fascinating and knowledgeable that he really deserves to have his own nature show.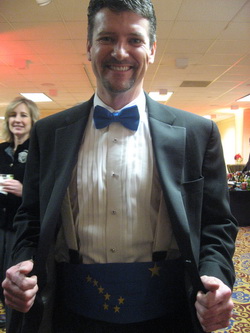 Just How Neanderthal Are You?
Well unless you're African, probably between 1% to 4% Neanderthal by genes.

A team led by Svante Pääbo at the Max Planck Institute for Evolutionary Anthropology in Leipzig, Germany, reported in 2010 that European and Asian populations owe about 1–4% of their genomes to Neanderthals (see 'European and Asian genomes have traces of Neanderthal'). Sub-Saharan African genomes, meanwhile, do not contain these traces of Neanderthal DNA.
And genetic testing company
23&Me
is now offering a test that will tell you exactly how genetically Neander you are. Which is scary for those of us who are able to pass as fully human. I guess Gattica was the future after all.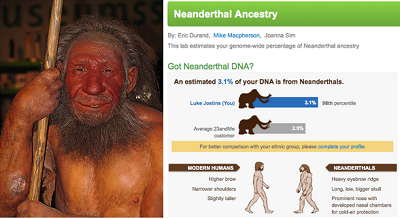 Oh and Neanderthals didn't always live in caves - they also lived in
mammoth houses
.
6 Sci-Fi Wikis To Waste Your Time On
If you have even a trace of nerdery in you, do NOT look at these sites - you will get nothing done for the rest of the evening. Firefly alone has over 700 pages of wiki-knowledge. And Star Trek is a 5 year wiki-mission.

Spot the Tranny Part XX
Don't trust your eyes - sometimes they lie to you.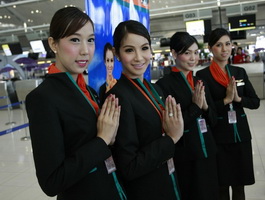 Lingerie Football League Brawl!
Well the game between the Philadelphia Passion and the Toronto Triumph got a little heated. And heart-breakenly the refs broke it up and made them keep playing football.

The Yahoo AoSHQ group. You know the way.
Tonight's post brought to you by dealing with loss: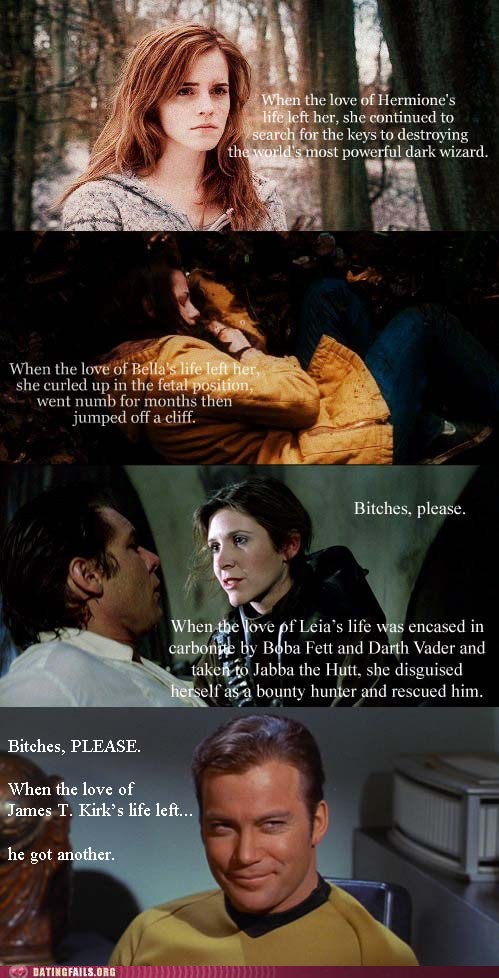 Notice: Posted by permission of AceCorp LLC. Please e-mail overnight open thread tips to maetenloch at gmail. Otherwise send tips to Ace.

posted by Maetenloch at
10:11 PM
|
Access Comments