« Perry's School Prayer Amendment
|
Main
|
Top Headline Comments 12-13-11 »
December 12, 2011
Overnight Open Thread
The Collapsing Sexual Mores of Evangelicals?
Well according to a recent survey young unmarried evangelicals are apparently getting quite jiggy:

It turns out that 80 percent of unmarried evangelicals (18 to 29) are sexually active. Yes, 80 percent. For all unmarried young adults the total is 88 percent. Oh, and even as 80 percent of young unmarried evangelicals are sexually active, 76 percent of evangelicals still believe sex outside of marriage is wrong.
Walter Russel Mead
points out
that while premarital sex may be a biblical sin, its impact on people's lives is now less than it's ever been before:
The core truth is that premarital sex is less evil today than it used to be. It remains, as moral theologians say, wrong in itself, we Christians believe, and that is a quality that does not change. But premarital sex is less of a sin against other people than it used to be.

In the old days, for example, before contraception, every act of intercourse outside marriage carried a substantial possibility of ending in pregnancy. For women, the consequences of pregnancy out of wedlock were life shattering
Since the human sex drive has been constant (and strong) throughout history, it's always been my assumption that young people were never quite as chaste in the past as they were made out to be - and probably not quite as libertine as we imagine them to be today.
In fact one of my favorite tidbits from David Hackett Fischer's Albion's Seed is the fact that even in puritan New England, one of the strictest societies ever in terms of morality and behavior, the sex before marriage rate was at least 4% (based on comparing publicly recorded birth dates and marriage dates for couples). And this was just for sexual contact that resulted in a pregnancy so the actual rate was probably much, much higher. Add to this the practice of "bundling" and it seems that even the Puritans were probably getting fairly jiggy as well on those cold, dark New England nights.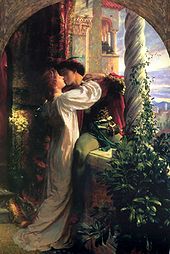 Remembering 'The Right Stuff'
This article reminded me that it's been at least 3 years since I last watched 'The Right Stuff' which means that it's time to pull the DVD out and reset the clock. Of course the book by Tom Wolfe is better but this is one of the few movies that comes close.
And it generally stayed true to the story although in the book Wolfe took pains to show that Gus Grissom was no coward and that there was a lot of evidence to show that he didn't intentionally blow the hatch. The fact that NASA later made him Command Pilot of Apollo 1 says a lot about how much confidence they had in him.

In his 1994 autobiography Deke!, the chief astronaut Deke Slayton said he wanted one of the original Mercury Seven astronauts to be the first on the moon and, "Had Gus been alive, as a Mercury astronaut he would have taken the step." Slayton also wrote, "My first choice would have been Gus, which both Chris Kraft and Bob Gilruth seconded."
9 Nerdy Film Locations You Should Visit
How can you claim to be a true Star Wars fan if you've never been to Yavin 4?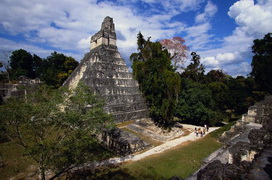 'Vocal Fry' Creeping Into Young Female Speech?
If you're wondering what in the hell 'vocal fry' is well here's an example:

And apparently it's spread from current pop singers into ordinary young female speech.
In the new study, scientists at Long Island University (LIU) in Brookville, New York, investigated the prevalence of vocal fry in college-age women. The team recorded sentences read by 34 female speakers. Two speech-language pathologists trained to identify voice disorders evaluated the speech samples. They marked the presence or absence of vocal fry by listening to each speaker's pitch and two qualities called jitter and shimmer—variation in pitch and volume, respectively.

More than two-thirds of the research subjects used vocal fry during their readings, the researchers will report in a future issue of the Journal of Voice. The distinct vibrations weren't continuous. Rather, they arose most often at the ends of sentences.
"Jack And Jill," According To Red Letter Media
Well I usually like Adam Sandler movies but this one looks like absolute krap. So spend two minutes watching this and save yourself $12 in the theater.

Where Does Amber Come From?
Pretty much from the Kaliningrad region near the Baltic sea. Here in pictures is how dirty yellow fossilized sap gets turned into jewelry.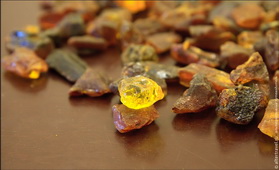 Inside the Hollywood Prop Warehouse
A guy could have a pretty good time pretty much anywhere with this stuff. Just a reminder that everything that appears in a movie has to come from somewhere. I particularly like the bundles of money and pre-made bombs.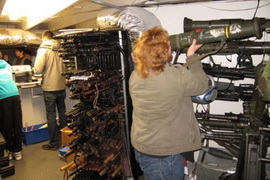 Another Letter From 'Mike'
From Danielle, a woman who claims to have been corresponding with Mike about a Craigslist rental back in 2006. Apparently before he perfected his drifter-stare seduction technique.

I've considered the possibility that you might have a boyfriend now. But if I were your boyfriend, I wouldn't have a problem if you had met with me. After all, it wouldn't be a date and we wouldn't be doing anything romantic; it would just be platonic. In fact, I once dated a woman and she went out platonically with her ex-boyfriend on a regular basis and I didn't have a problem with that. Obviously, I practice my own philosophy. People shouldn't be possessive. When people are in a relationship, they should trust each other. Your boyfriend should trust you with respect to your going out with other people.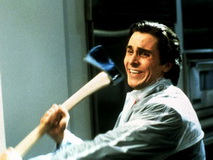 The Yahoo AoSHQ group. Bla bla bla. And don't forget about the Job Bank.
Tonight's post brought to you by the fabled chair graveyard: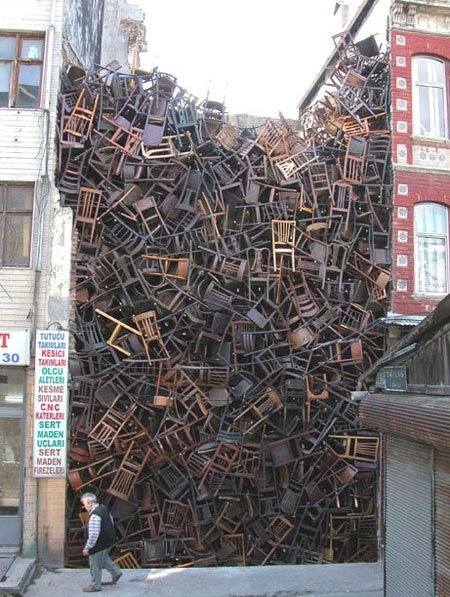 Notice: Posted by permission of AceCorp LLC. Please e-mail overnight open thread tips to maetenloch at gmail. Otherwise send tips to Ace.

posted by Maetenloch at
09:35 PM
|
Access Comments