« Pro-Romney SuperPAC Accidentally (?) Releases Video Attacking Newt
|
Main
|
Top Headline Comments 12-9-11 »
December 08, 2011
Overnight Open Thread
America Returning To Being A Renter Nation?
America is going back to being a renter nation. Up until the 1950s, the percentage of homeowners stayed at 40 percent. Aggressive government subsidies drove the percentage in recent years to above 65 percent. The housing "industry" ran out of buyers. A good 35 percent of Americans prefer the freedom of movement and lack of responsibility that comes from being a renter. We will likely return to being maybe a 55 percent homeowner nation.
There are reasons why home ownership has historically hovered around 63% - and it wasn't because the evil banks were redlining minorities or enforcing arbitrarily harsh underwriting standards.
As Glenn Reynolds has pointed out letting people have the accoutrements of middle class living - a house, nice cars, and a college education - does not in fact make them act middle class nor does it give them middle class values.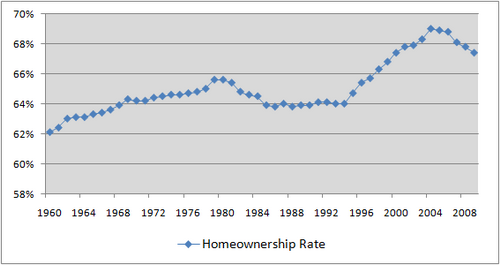 And today as a results of the giving-out-loans-like-candy frenzy of the last 15 years it's now harder to buy a house than it's been in decades. So if you don't have a house now, are you totally screwed?

Is there any good news? I would just recall that in 1980 I was repeatedly told by financial experts that if you didn't already own a house you never would. Interest rates would never return to single digits.
Nope. Because nothing bad (or good) lasts forever.
Why Craigslist is now on my Shit List - a Rant
So I wanted to rent out a house I own in Nashville and posted an ad on craigslist. Everything looked good and as far as I could tell the ad went through. CL even sent me a direct link via email to the ad's page that worked. But after 7 days I had heard....nothing. Getting suspicious I checked and it turns out the ad wasn't appearing in any search. So I deleted it and posted a new ad. But the same thing happened - no search results at all.
After a few hours of googling, and asking around on web forums I finally figured out what was happening: It turns out the way craigslist deals with spam is to 'ghost' any ads their filter flags. So if CL's filter thinks your ad is spam (and no they don't tell you what the rules are - I suspect that posting a rental ad from another state is what got me but I still don't know for sure), they will make you think the ad has been posted but in fact it hasn't. Do they inform you about this? Hell no. Do they have any support you can contact to find out for sure? Hell no again.
So not only did I not get what I paid for (which is $0 but I would have willing paid $5 or even $10 for the service), but I figure they wasted several hundred dollars worth of my time not to mention opportunity costs because they took the fucking lazy way out when dealing with possible spam. Craigslist FAIL.
More US Teenagers Prefer Surfing the Net to Driving a Car

Recent research suggests many young Americans prefer to spend their money and time chatting to their friends online, as opposed to the more traditional pastime of cruising around in cars. [...]

...In a survey to be published later this year by Gartner, 46% of 18 to 24-year-olds said they would choose internet access over owning their own car. The figure is 15% among the baby boom generation, the people that grew up in the 1950s and 60s - seen as the golden age of American motoring.
My uncle who mentors local high school kids has been telling me for several years that most teens just aren't interested in driving these days. Between smart phones, the internet, and video games they're always connected to each other and can get pretty much whatever they want.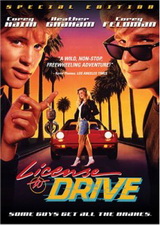 Air Force Opens a "Top Gun" School for UAV Pilots
For the first time ever the Air Force trained more UAV operators than fighter and bomber pilots this year. And they've opened a Top Gun school to spread the expertise that's been gained over the years.

The large number of UAV operators has created a growing body of knowledge of what works, and what doesn't. Two years ago this led to the establishment of a "graduate school" (the "Weapons School" or "Top Gun" course) for Predator and Reaper operators. This insured that useful combat knowledge is not lost, and is captured and passed on to other UAV operators. This quickly showed results in ways that were rarely reported (a lot of techniques are kept secret, lest the enemy have an opportunity to defeat them). But the growing success of these UAVs indicates that the knowledge is there and useful. The UAV Weapons School also develops new tactics, like the use of UAVs for taking out enemy air defenses, so that bombers, cruise missiles, or heavily armed UAVs like Reaper, can go in and hit other targets.
Of course the 'pilot mafia' hates this but have finally realized that UAVs are the future.
Beavis & Butthead: Animation Sucks

Russian Breakfast
Add some bacon and OJ and you've got pretty much the entire food pyramid.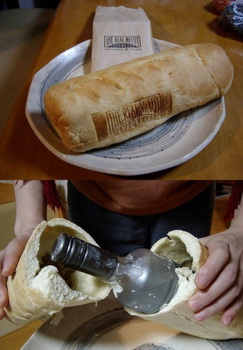 Extreme Cheerleading
Apparently there are world cheerleading championships and the Japanese team plays at the ninja level.

Man Gets Finger Bitten Off at School Nativity Play
Well 'tis the season to be jolly and bitey. And remember it's always better to give a bite than to receive.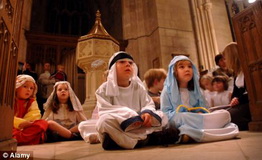 How To Check Your Own Sperm Count
All you need is basic math, a microscope, and well, a fappable penis. Of course all of these are also available on craigslist.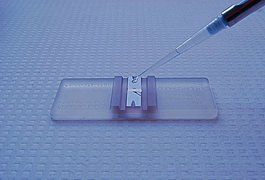 Yahoo group. That is all.
Tonight's post brought to you by stereo: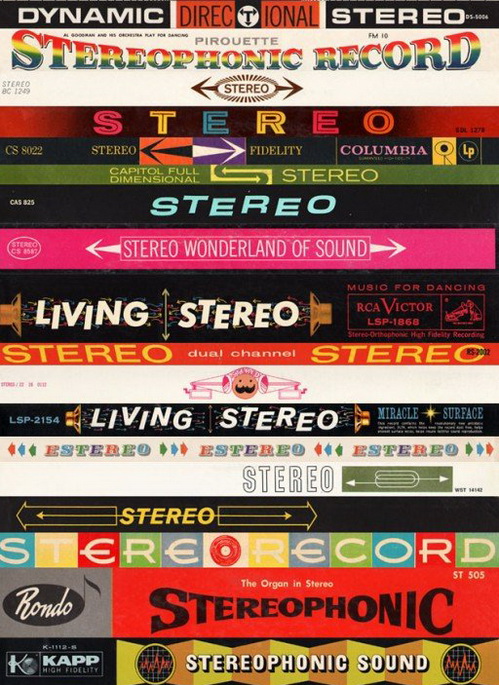 Notice: Posted by permission of AceCorp LLC. Please e-mail overnight open thread tips to maetenloch at gmail. Otherwise send tips to Ace.

posted by Maetenloch at
09:47 PM
|
Access Comments