« Pickem Update
|
Main
|
Top Headline Comments 12-7-11 »
December 06, 2011
Overnight Open Thread - Death By Boredom Version
Out of the Time Capsule: Chris Farley Does Newt
From waaay back in 1995. An entirely different world yet in some ways it still feels like yesterday with a slightly updated cast.
On April 4, 1995, four days after Tommy Boy premiered, Chris Farley crashed a meeting of the House Republican Conference. The SNL star stormed into the meeting in full Gingrich get-up to address the crowd.
And wouldn't you agree that both Boehner and Gingrich have aged remarkably well when you compare them to themselves 15 years ago.
But just remember that many of the same people cheering Newt in this video would also attempt to oust him from the speakership within two years and weren't sorry at all to see him leave the House only four years later.
We're supposed to be seeing a new and improved Newt 2.0 in 2012, but I and others have our doubts.
[and yes here I preemptively condemn my own traitorous RINO nature]
(video below the fold)
The Japanese: They Like Us, They Really Really Like Us
As the US becomes less popular around the globe despite having elected The One that the world swooned over just a scant three years ago, it's always good to hear a bit of good news. And according to a recent poll 82% of the Japanese people now have a favorable impression of the US, an all-time high.

Local news outlets said the results reflected the good will created here by Operation Tomodachi, or "friend," in which 20,000 American military personnel members and 20 warships helped with rescue and relief operations after the deadly earthquake and tsunami on March 11. The reports also cited Japan's insecurities about the rise of neighboring China, which many Japanese look to the United States, and its large military presence in Japan, to keep in check.
The US military gave
a lot
of support to the Japan in the aftermath of the tsunami and this has not been forgotten.
Where Do Doctors Choose To Die?
Answer: As far as possible away from a hospital.

Guys who have seen it a thousand times don't want any part of modern medicine's lurid pull-out-all-the-stops end-of-life snuff theater. (Also, people who opt for home hospice over ICU care live longer, on average, with a much higher quality of life. Go figure).

Something the article didn't make clear — from my experience of medical people (and I have a few in the family), if a condition is curable or even satisfactorily treatable, they'll grab all the modern medicine they can get. They aren't anti-medicine. They're anti-the-horrible-things-we-do-to-the-hopeless-as-they-fade-away.
This matches what I've heard from ER nurses and doctors I've known personally. Generally they hate the things they're forced to do to keep the dying alive for another few hours - breaking every bone in an old man's chest during CPR, having to painfully insert tubes into every single orifice of a terminal cancer patient in agony, etc - but if they did any less they'd be sued into oblivion and/or put into jail. It's telling that almost every single medical professional I know has a DNR on file.
Argentina Blockading the Falklands?
Argentina is now claiming jurisdiction over the waters around the Falklands Islands and intercepting British-licensed fishing ships attempting to enter.

In the latest interception, Argentine naval commanders told the Spanish vessels they were in violation of a blockade of sea channels to the Falklands.

The trawlermen confirmed they had faced increased pressure in the past three months, with 12 boats stopped and threatened with fines.

Buenos Aires's ambassador to Spain said the seas around the Falklands were 'an integral part of the Argentine territory' and in a letter to Spanish fishing groups he said his country was 'duty bound to put an end to all those illegal fishing activities'.

The Falklands government issues licences to vessels wanting to fish inside the 200-mile maritime zone around the islands.
No doubt the Brits will send one of their carriers down there and sort this all out - oh wait - they don't have any carriers anymore. Oh well.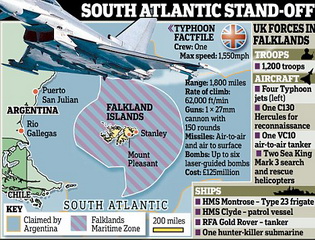 The Top 10 Languages Spoken Around the World
Okay I'll spot you the number one position which is Chinese, but can you name the next four?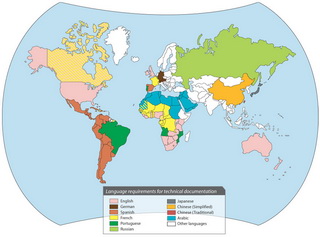 How Oppressed Was The Gaza Strip Under the Israelis? (NSFW)
So horribly that this could happen. Now Gazans are 'free'. (NSFW - you have been warned)
People of Walmart Part XXIV
They are among us and their vote counts just as much as yours.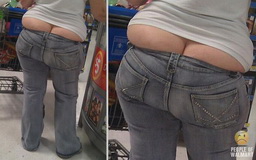 The Yahoo AoSHQ group. You know the way.
Tonight's post brought to you by Hedley: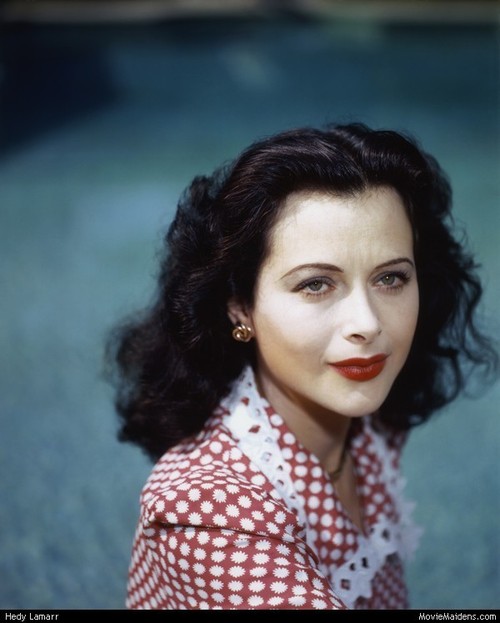 Notice: Posted by permission of AceCorp LLC. Please e-mail overnight open thread tips to maetenloch at gmail. Otherwise send tips to Ace.

posted by Maetenloch at
09:13 PM
|
Access Comments