« Crony Socialists Unite To Save the Planet. Or Something.
|
Main
|
Top Headline Comments 11-28-11 »
November 27, 2011
Overnight Open Thread
Well I've never given much credit to the rumors about Obama possibly playing for the other team, figuring that these were mostly due to people's tendency to see every possible sin and fault in the people they hate.
But after the whole Cain sexual harassment-accuser imbroglio and this post by Bookworm, I have to admit I'm giving the idea a re-think.
It's telling that the press had no problem finding women who had some association with Cain (or even McCain) in the past. Of course this is typical of the usual MFM bias to sift through GOP candidates backgrounds while carefully avoiding any deep scrutiny of Democrats. But even given this bias details do eventually get through the embargo - think of what we now know about Clinton, Gore, and John Edwards' extracurricular activities.
So we usually end up hearing something about every politician's previous girlfriends/mistresses. Well every politician except one.
Nevertheless, I'm going to discuss it here because it explains something that's baffled me about Obama: The absence of past girlfriend; indeed, the absence of any past friends before he appeared in Chicago's political world.

Ever since Obama emerged on the national political scene, I've commented on the peculiar fact that no one from his past has stepped forward to reminisce about him. No former girlfriend has talked about dating him, no college roommate has achieved his 15 minutes of fame by telling about Obama's collegiate escapades (or lack thereof). Jack Cashill has made a fairly convincing argument that the girlfriend in Dreams is the spittin' image of Bill Ayers' girlfriend, meaning that, as to Obama, she's a fictional creation. Cashill also points out that, aside from this fictional character (who has never stepped forward to identify herself), Obama apparently led a completely chaste life until he met Michelle. But did he really?
(more beneath the fold)
Reading DuJan's post, I had that light bulb moment where you think, "Well, that finally answers all my questions. That explains the missing past. He's not a Manchurian candidate hatched by George Soros in a secret lab. He's a gay guy whose past has been neatly buried because it's not politically expedient for it to be known."

DuJan's statements reminded me of Sherlock Holmes's advice to Watson? "How often have I said to you that when you have eliminated the impossible, whatever remains, however improbable, must be the truth?"
I'm still not completely convinced of this theory - but given that Obama's been president for three years and there's still a complete lacuna regarding his pre-Michelle love-life, I do start to wonder. When the dog doesn't bark and in fact no one has
ever
heard it bark, well maybe there was no dog.
Arabs Like Saddam, Chavez More Than Obama
But, but we were told that his middle name (which we weren't allowed to mention) would be magical in the middle east:

Obama is admired by just 4 percent of Middle East Arabs in the new survey released by the Brookings Institution and University of Maryland.

Above him:




13 percent prefer Iranian leader Mahmoud Ahmadinajad.


6 percent prefer dead Iraqi dictator Saddam Hussein.


5 percent chose Venezuelan strongman Hugo Chavez.


Even 5 percent chose French President Nicolas Sarkozy(!) over Obama.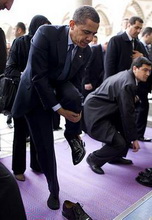 Don't Forget About The New Ace Amazon Thingy
It don't cost you nothing and it help keeps the Ewok fed and stocked with e-cigs.

What's that smell right before it rains?

The smell is called petrichor, the scent of rain falling on dry earth. It's caused by a couple of compounds in the soil, one of them known as geosmin, "earth-smell," a term I found wonderfully Tolkienesque.

...The human nose, not normally considered a particularly acute instrument, is extraordinarily sensitive to geosmin; we can detect it at a level of just ten parts in a trillion. Today this is mostly an annoyance, since in our supercilious age many prefer the fragrance of machine oil and ozone to the sweet smell of the planet. But I'll venture to suggest it was important in an era long past.
Read the rest to find out why our ancestors were selected to be able to smell this particular compound.
Attack Cartoons
About 10 years ago - maybe even before that - I discovered John Bergstrom's comics at Attack Cartoons which were full of snarky, conservative-ish humor. And periodically since then I would check in and catch up on what he's been up to. Surprisingly no one seems to have picked him up as a regular but hopefully one of the moron horde can correct this.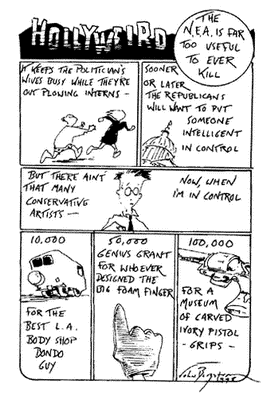 The Deep-Frying Grill of Genius

Like a swiss army knife for epicureans, the collapsible Blacktop 360 grill includes all the cooking surfaces you'll need to prepare breakfast, lunch, dinner, and everything in between. There's even an optional cutting board for something called veg-e-tables.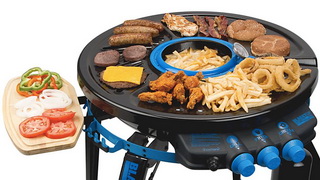 The Genesis of Virgin Atlantic
How it all got started:

In '79, when Joan, my fiancee and I were on a holiday in the British Virgin Islands, we were trying to catch a flight to Puerto Rico; but the local Puerto Rican scheduled flight was cancelled. The airport terminal was full of stranded passengers. I made a few calls to charter companies and agreed to charter a plane for $2000 to Puerto Rico. Cheekily leaving out Joan's and my name, I divided the price by the remaining number of passengers, borrowed a blackboard and wrote: VIRGIN AIRWAYS: $39 for a single flight to Puerto Rico.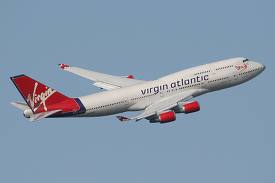 Man Accuses Ex of Spermnapping

Joe Pressil, a 36-year-old from Houston, was somewhat surprised to learn that his ex-girlfriend had become pregnant just three months after the couple broke up, because she had always claimed she was unable to have children due to a medical condition. He grew even more surprised when she gave birth to twins, and proved via blood tests that Pressil was the father.

Then came a receipt in the mail from somewhere called the Advanced Fertility Center of Texas, which listed Pressil as a "patient," and the realization of what had actually occurred at last began to set in: Pressil says he was the victim of grand theft semen.
Moral of the story: Always keep track of your sperm - or you'll be sorry.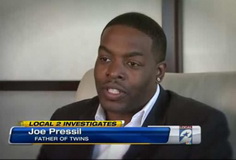 Weekly AoSHQ Commenter Standings
Top 10 commenters:
1 [414 comments] 'Vic' [58.11 posts/day]
2 [400 comments] 'MissTammy'
3 [279 comments] 'Niedermeyer's Dead Horse'
4 [240 comments] 'CoolCzech'
5 [234 comments] 'kbdabear'
6 [228 comments] 'steevy'
7 [221 comments] 'chemjeff'
8 [204 comments] 'ErikW'
9 [186 comments] 'Kratos (Ghost of Sparta)'
10 [184 comments] 'toby928▒'
Top 10 sockpuppeteers:
1 [73 names] 'kbdabear' [10.25 unique names/day]
2 [38 names] 'Doctor Fish'
3 [31 names] 'al-Cicero, Tea Party Jihadist'
4 [31 names] 'KZnextzone'
5 [28 names] 'toby928▒'
6 [23 names] 'andycanuck'
7 [23 names] 'toby928▒ has plans and schemes'
8 [22 names] 'al-Cicero, Tea Party Jihadist'
9 [22 names] 'Fa Cube Itches'
10 [19 names] 'CoolCzech'
The group. Yeah.
Tonight's post brought to you by Land O'Lakes all the way down: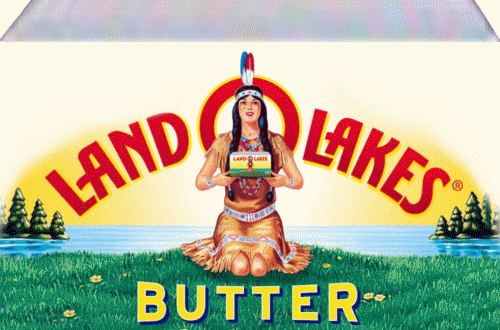 Notice: Posted by permission of AceCorp LLC. Please e-mail overnight open thread tips to maetenloch at gmail. Otherwise send tips to Ace.

posted by Maetenloch at
09:27 PM
|
Access Comments