« Week 10 Pick Em Standings
|
Main
|
Liberal Super-Hero and Friend of Obama Was Consulted As Architect of TARP Plan, Then Profited Based On His Insider Knowledge »
November 15, 2011
Solyndra Emails Show The Administration Pushed Them To Keep Layoffs Quiet Until After 2010 Elections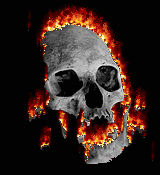 I Question The Timing.
We are the corrupt hacks we've been waiting for.
The Obama administration urged officers of the struggling solar company Solyndra to postpone announcing planned layoffs until after the November 2010 midterm elections, newly released e-mails show.

...


Solyndra's chief executive warned the Energy Department on Oct. 25, 2010, that he intended to announce worker layoffs Oct. 28. He said he was spurred by numerous calls from reporters and potential investors about rumors the firm was in financial trouble and was planning to lay off workers and close one of its two plants.

But in an Oct. 30, 2010, e-mail, advisers to Solyndra's primary investor, Argonaut Equity, explain that the Energy Department had strongly urged the company to put off the layoff announcement until Nov. 3. The midterm elections were held Nov. 2, and led to Republicans taking control of the U.S. House of Representatives.

"DOE continues to be cooperative and have indicated that they will fund the November draw on our loan (app. $40 million) but have not committed to December yet," a Solyndra investor adviser wrote Oct. 30. "They did push very hard for us to hold our announcement of the consolidation to employees and vendors to Nov. 3rd – oddly they didn't give a reason for that date."
That's bad enough. It would be even worse if that second loan was made with the expectation Solyndra was going to fail, and the administration knew it would lose the money, but loaned another $75 million only for purposes of pushing off the bankruptcy until after the election.
Steven Chu is being questioned by Congress on Thursday.
Thanks to Slublog.
Jonathan Altar Hardest Hit: rockmom is laughing at Altar's recent piece about how Obama's managed to stay so untainted by scandal. And how he dismissed Solyndra as not a scandal at all, so suck on that, wingers.