« More Adult Stem Cell Therapy Progress
|
Main
|
Top Headline Comments 11-15-11 »
November 14, 2011
Overnight Open Thread
Why This Shouldn't be Newt's Moment
I know that Gingrich seems to enjoying a sudden boomlet as the latest ABR candidate and I hate to rain on everyone's parade but... he's not The One. And I say this as a former big Gingrich fan.
Back in the 80s I used to watch CSPAN in the afternoons just to catch Gingrich's speeches to an empty House chamber when he was a little known GOP backbencher (yes I was a political geek even back then). I loved him initially as Speaker although my admiration faded quite a bit by then end of his term.
And during the 2000s he fell further as he always seemed to be more in love with whatever was the Next Big Thing and his own cleverness than say the conservative principles he used to espouse. The 2008 Pelosi-on-the-couch anti-global warming commercial was when I pretty much gave up on him as a serious conservative. And this was not his only flirtation with big government technocracy:

Ever wonder why Newt Gingrich has so many ideas?

It's pretty simple. Ideas come to you easily when you have no principles to get in the way of your roaming untrained intellect. So what are some of the ideas Newt Gingrich has promoted? Are they even conservative ideas?

* He promoted the return of the Fairness Doctrine.
* He was for a federal individual health-care mandate, the lynchpin of ObamaCare.
* He was practically spooning Nancy Pelosi in commercials about the need for government action on global warming.
* He supports green energy projects [Solyndras] and farm-subsidies.
* Even as late as this year he was pitching for more government intervention in the health-care system at the progressive Brookings Institution.
And we won't even get into his messy and undisciplined personal life.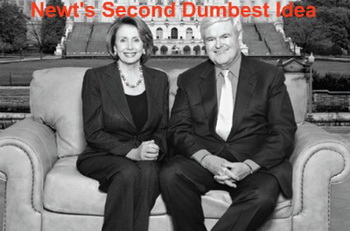 10 Stubborn Food Myths That Just Won't Die, Even When Debunked by Science
Most of what everyone 'knows' about food and cooking is either exaggerated or outright false. Such as adding salt to make water boil faster:

Yes, strictly speaking, adding salt to water will alter the boiling point, but the concentration of salt dissolved in the water is directly related to the increase in the boiling point. In order to change water's boiling point appreciably, you would have to add so much table salt (and dissolve it completely) that the resulting salt water would be nearly inedible. In fact, the amount of salt you're likely to add to a pot of water will only alter the boiling point of water by a few tenths of a degree Celsius at most.
And then you have the common beliefs that everyone must consume 8 glasses of water a day and that searing meat seals in the juices.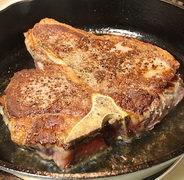 What It's Like to Drive at 462 MPH

11 Things You're Actually Allowed to Carry on to a Plane

1. Delta will make special accommodations for flying Christmas trees. Of course, you'll also have to make room in your luggage for the massive amount of judgment your fellow travelers will heap on you for dragging an evergreen into an airport.

2. Cremated remains are permitted as both carry-on and checked items, but an agent has to be able to sift through them.

3. Parachutes and personal life jackets (although almost all airlines already provide them) are allowed on commercial flights, which could be a nice comfort for a pteromerhanophbic- that's someone who is afraid of flying.

4. If you see mysterious vapors coming out of someone's carry-on bag, don't panic. It could just be dry ice. While not a preferred method of preservation, dry ice is allowed in carry-on bags in quantities of 5.5 pounds or less.
Also note that animal trophies and knitting needles are just fine too. In fact I would argue that everyone ought to carry knitting needles - just in case Johnny Jihad gets a little rambunctious during the flight.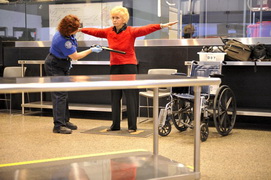 Every year or so, a list pops up revealing the dark side of fast food breakfasts. This year's rogues' gallery (the list can be found here) includes the Cinnabon Regular Caramel Pecanbon (1,100 calories), Hardee's Double-Loaded Omelet Biscuit (800 calories), and the Sonic Sausage, Egg and Cheese Breakfast Toaster (620 calories—42 grams of fat).
One of the unhealthiest 'healthy' breakfasts is the Starbucks Zucchini-Walnut Muffin. And one of the healthiest is the classic McDonald's Egg McMuffin with a mere 300 calories.
Study: Sex With Animals Leads to Penis Cancer

If you're searching for a reason not to have sex with animals, add this to the list: It could give you penis cancer, according to a new study published in the Journal of Sexual Medicine.

The authors found that men who have had sex with animals were twice as likely to develop penile cancer as those who stick with their own kind.
Pakistan
hardest hit
.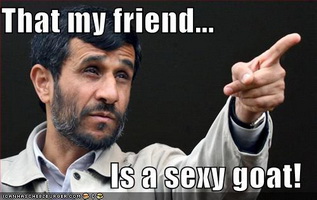 Got Honey?
Well now you can have fresh honey all the time with the Philips Urban Beehive. I don't know how well it works in practice but it looks simple enough that I'm tempted to try it out.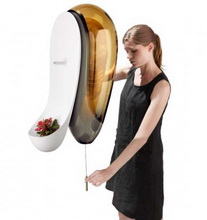 The Yahoo AoSHQ group. Bla bla bla. And don't forget about the Job Bank.
Tonight's post brought to you by hang in there baby - 2011 edition: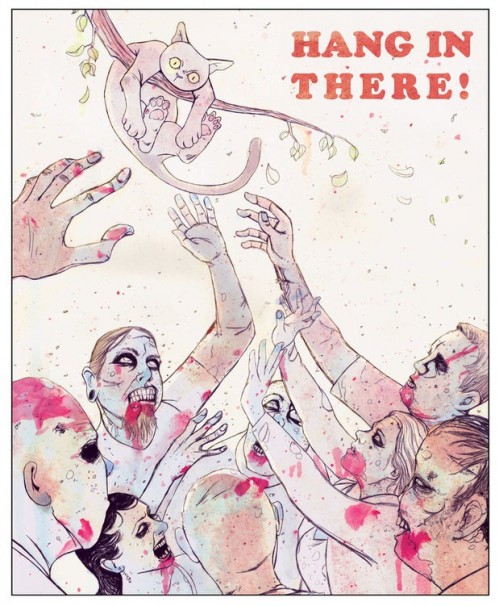 Notice: Posted by permission of AceCorp LLC. Please e-mail overnight open thread tips to maetenloch at gmail. Otherwise send tips to Ace.

posted by Maetenloch at
10:10 PM
|
Access Comments