« Washington Post: Public Less Supportive Of Green Energy Subsidies Not Because Of Failures And Corruption But Because Conservatives Hate Gaia
|
Main
|
Top Headline Comments - Veterans Day 2011 »
November 10, 2011
Overnight Open Thread
The 19 Things Our Generals in Afghanistan Know Are True But Cannot Say in Public
As compiled by Thomas E. Ricks based on information he's received from insiders and Afghan veterans. Some of these I would quibble with but most seem seem straightforwardly obvious. After nearly a decade of fighting in Afghanistan we have a lot invested in the outcome, but I can't see a good ending when we're unable to speak honestly about the true situation and our long-term goals there.
Pakistan is now an enemy of the United States.
We don't know why we are here, what we are fighting for, or how to know if we are winning.

The strategy is to fight, talk, and build. But we're withdrawing the fighters, the Taliban won't talk, and the builders are corrupt.

Karzai's family is especially corrupt.

We want President Karzai gone but we don't have a Pushtun successor handy.

But the problem isn't corruption, it is which corrupt people are getting the dollars. We have to help corruption be more fair.

Another thing we'll never stop here is the drug traffic, so the counternarcotics mission is probably a waste of time and resources that just alienates a swath of Afghans.

Making this a NATO mission hurt, not helped. Most NATO countries are just going through the motions in Afghanistan as the price necessary to keep the US in Europe

Yes, the exit deadline is killing us.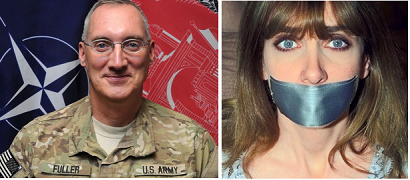 Forget the Infamous 'Waitress Sandwich' and Meet the 'Leia Soup'

According to her latest book, "Shockaholic," [Carrie] Fisher was on a date in 1985 with former Sen. Chris Dodd in Washington, D.C. The two were joined for dinner by the late Kennedy, who proceeded to ask some rather frank questions.

"Suddenly," Fisher writes, "Senator Kennedy, seated directly across from me, looked at me with his alert, aristocratic eyes and asked me a most surprising question. 'So,' he said, clearly amused, 'do you think you'll be having sex with Chris at the end of your date?'"

According to Fisher, "Chris Dodd looked at me with an unusual grin hanging on his very flushed face."

Fisher, being the trained actress she was, responded coolly: "Funnily enough, I won't be having sex with Chris tonight. … No that probably won't happen. … Thanks for asking, though."

But the "Lion of the Senate" didn't stop there.
[yeah, yeah HA already got to this but I swear it wasn't our standard swipe]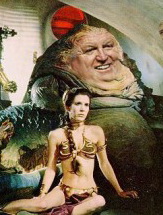 Why Can't the Republicans Nominate a Genuine Right-Wing Nut?
Because conservatives aren't into satisfying but mostly symbolic acts like the left is - in the end we prefer winning.

The problem is that at the end of the day, conservatives are just practical people. Why do we have the bomb shelters? We like to survive. And you don't survive by getting caught up in wild-eyed fantasies. While we want to nominate some crazed anti-politician, at the end of the day we can't pull the trigger when we know it just means we're guaranteeing four more years of having a far left Democrat in charge. Sure, we'd love to send an extreme right-winger to the White House screaming about how Gardasil makes you retarded — if for no other reason than to make the left apoplectic — but we know that's not going to happen. That's why we always end up with someone like Mitt Romney, the creator of Obamacare's predecessor. Yes, conservatives loathe him, and he loathes us, but he seems like the best chance to win.

And maybe it's best that there is some loathing between conservatives and our presidential nominee. The last thing we want to do is fall in love with a politician.
Well if they will not love you, then make sure they fear you.
Somalian Who Once Guarded the King of Norway KIA in Somalia
5 points to the house that can name which side he was fighting on.
Spot The Tranny: Polish Parliament Edition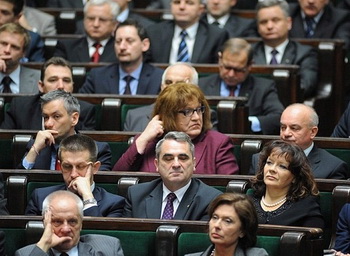 Face of Evil
The arrest photo of Hermann Goering taken shortly after his surrender to American soldiers. He was found guilty of war crimes during the Nuremberg trials and sentenced to be hanged. However he committed suicide the night before his execution using a hidden cyanide capsule.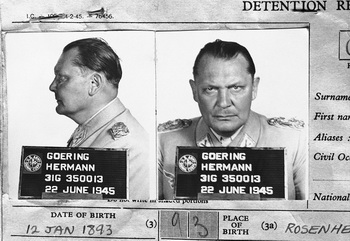 NatureWantsToEatYou
A blog dedicated to scary, bitey creatures. Who would like to eat you.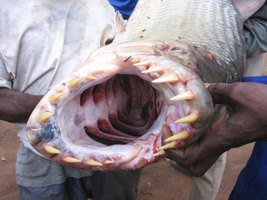 Okay as a palate cleanser I offer this: KittenCovers
A blog dedicated to reproducing famous album covers with teh kittens. (thanks to anonymous source #9)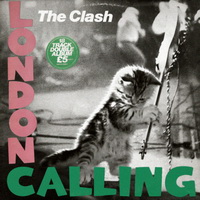 It's not like the richest people on earth can upgrade to platinum genitals that fire aphrodisiac darts, right? Right?

Well, no they can't. But it turns out that rich people have access to all sorts of insane sex toys that the rest of us had no idea even existed.
We'll never have social justice until we have sexual justice - share the toy wealth now!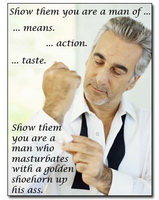 Yahoo group. That is all.
Tonight's post brought to you by the Imperial 99%: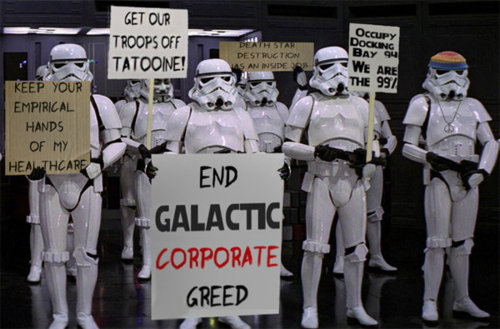 And of course you also have the anti-Imperial 99%: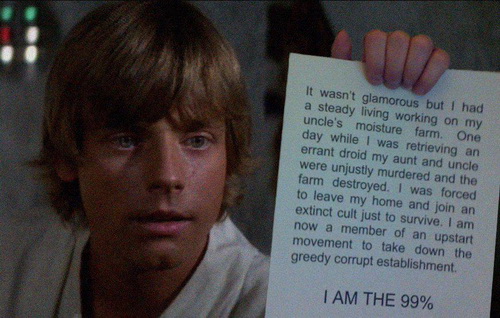 Notice: Posted by permission of AceCorp LLC. Please e-mail overnight open thread tips to maetenloch at gmail. Otherwise send tips to Ace.

posted by Maetenloch at
09:31 PM
|
Access Comments